3921 Views
Those of you familiar with the Czech Republic probably know this is a beer culture. Czechs drink more beer per capita than any other country by a wide margin, and they are proud of global brands like Pilsner Urquell and Budvar. However, Czechs are also quite traditional when it comes to beer and until recently, there wasn't much of a craft beer market to speak of. In the last decade or so, the number of craft breweries has skyrocketed, and Czech beer drinkers now have more choices than ever before. Here's a brief history of craft breweries in the Czech market plus some of the best places in Prague to try their products.
What Makes Craft Beer "Craft"?
First of all, craft breweries are relatively small, independently-owned and seek to produce a higher-quality product compared to large breweries. They are also more likely to introduce different styles of beer and use different ingredients to introduce flavors that make their brand stand out from the rest. This corner of the market is where you'll find the majority of Czech ales, a word which has no exact equivalent in Czech (they use the term svrchně kvašená piva, which means "top-fermented beer"). Craft breweries also tend to make "special" beer, which is defined in the Czech Republic as beer measuring more than 12.5° (degrees represent the strength of the beer: the higher the degrees, the more alcoholic it is). When I arrived here 10 years ago, you could find higher-degree beers here or there, but ales were pretty much unheard of.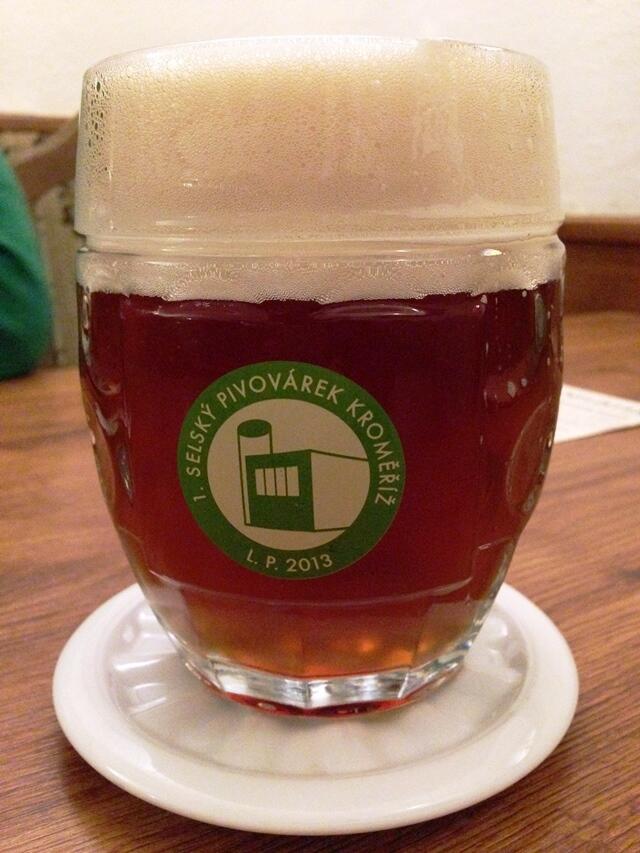 While the mega-breweries still dominate the Czech beer scene, craft breweries have been steadily increasing their market share. Some of these were local breweries from around the country that expanded their reach beyond their own towns and villages. Others were opened by brewmasters inspired by different beer styles popular around the world, such as stout, porter, and India Pale Ale (IPA). As more craft breweries opened up, an increasing number of pubs and shops began to specialize in craft beer. Although Prague's significant expat community strongly supports these businesses, Czechs are also opening their minds to craft beer. Now that the flood gates are open, the trend likely won't change any time soon. Currently, there are over 300 craft breweries in the small nation, and it seems new ones are popping up everywhere I look.
A Bit of Czech Beer History
This country's love affair with beer began long before it was called the Czech Republic. Bohemian hops have been recognized as some of the finest in the world for centuries, which is a key reason why this region has such a long history of brewing. Before WWI, most towns had their own brewery which only supplied local pubs, but after the Communist nationalization policy took effect in the 1940s the majority of these local breweries shut down. The larger breweries that were left only produced a few different kinds of beer, so consumers were left with few choices.
Even after the fall of Communism, the Czech mentality didn't immediately change. Unlike my fellow Americans, who love endless choices and varieties, it seems that Czech beer drinkers prefer what they are familiar with and don't tend to be as curious to try unfamiliar brands or styles. Czechs are proud of their own beer, so imports are few and far between. Also, the majority of pubs order their beer from breweries themselves, rather than via distributors, which means that most pubs only serve one brand of beer (although they may have several varieties of that brand).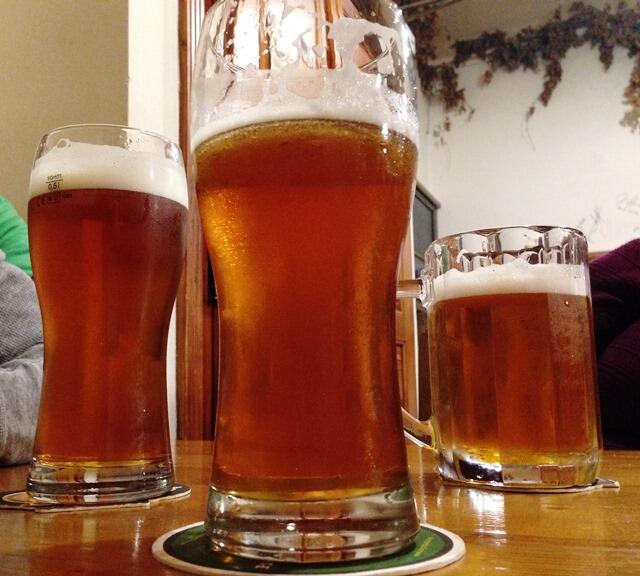 There are several other reasons why the craft beer market has been slow to develop in the Czech Republic. Czech hops are suited for lager-style beer, but are not ideal for ales. So, any Czech microbrewery that wants to make a proper ale needs either to grow a different type of hop or to import them from abroad. Also, the majority of Czech beer is still served on tap in pubs as opposed to bottles. Most microbreweries bypass the costly bottling process because the demand for bottled beer is still relatively low. Besides that, craft beers here tend to be unpasteurized and/or unfiltered, which means they need to be drunk within a month or so and won't last long on a store shelf. A handful of craft beers are available in glass, but you'll more often find them on tap or sold in larger plastic bottles which are filled straight from the barrel at the brewery.
The first Czech IPA I ever tried was from the Strahov Monastery brewery (mentioned in my write-up of the best beer/food spots in Prague), and it still remains one of my favorites to this day. The head brewer at Strahov at the time, Martin Matuška, had decided to bring some international flavor to the Czech beer market. After successfully re-launching the brewery in Strahov, he started his own craft brewery in 2009. Although it didn't catch on immediately, Matuška beer is now considered one of the absolute best craft breweries in the country, although most old-school Czech drinkers have never heard of it.
Many of the earliest Czech craft beers were local breweries that became popular simply because they made a superior product. Smaller breweries like Bernard and Svijany were all the rage in the late 2000s, but seem to have been overtaken by the flood of smaller craft breweries that have appeared since then. Kocour brewery, which means "Tomcat" in Czech, was also early on the scene. They produce a variety of ales with colorful names such as Kocour Saurus and the politically-incorrect Gypsy Porter, which are still available at many of the places I mention here.
The first craft beer shop I visited in Prague opened up way back in 2001. Pivní Galerie (Beer Gallery) also has a small tasting room, and I'll never forget how enthusiastic the owner was to tell me about Czech craft beer. He also refused to sell products from any brewery which was not independently owned. You can still visit this rustic shop in Prague's Holešovice neighborhood on weekdays, and I'm sure the staff would be just as happy to share their knowledge with you.
Pivní Galerie
U Průhonu 9, Prague 7-Holešovice
+420 220 870 613
pivnigalerie.cz
Open: Mon – Fri 12.30 pm – 8 pm
Rise of the "4th Pipe" Pubs
So-called "4th pipe" pubs started appearing in the 2000s with the goal to promote craft breweries and introduce Czechs to beer they wouldn't encounter in a typical pub. The pipes refer to the lines which supply the beer. A typical Czech pub serves both 10° and 12° lager, plus a dark option, so the 4th pipe was intended for another type of beer, which often rotates according to availability. In reality, many of these pubs have far more than 4 taps, but it was these 4th pipe pubs which provided a space for craft breweries to thrive.
The most notable craft beer pub, both then and now, has to be Zlý Časy (which roughly translates to Bad Times). This sprawling pub has 3 separate bars with about 40 different taps in total. Along with the best selection of craft beer in Prague, they make decent food and are completely non-smoking. Despite its size, Zlý Časy fills up most evenings so a reservation is strongly recommended. Another early 4th pipe pub was the one-of-a-kind První Pivní Tramway (The First Beer Tramway), which is located meters away from the end of the #11 tram line at Spořilov. You would never assume from the outside that this little, nondescript pub outside the city center was one of the first Czech pubs to embrace craft beer. Finally, there is the Pivovarský klub (Brewery Club), which opened in 2005 as a compliment to their own brewery/restaurant on Ječná street. In addition to 6 rotating taps, Pivovarský klub has a massive collection of bottled beer, both Czech and imported.
Zlý Časy
Čestmírova 5, Prague 4
+420 723 339 995
zlycasy.eu
Open: Mon – Thu 11 am – 11.30 pm, Fri 11 am – 1 am, Sat 5 pm – 1 am, Sun 5 pm – 11 pm (two of the three bars don't open till 5 pm, kitchen closed Sundays)
První Pivní Tramway
Na Chodovci 1a, Prague 4 (at #11 tram stop Spořilov)
+420 272 765 683
prvnipivnitramway.cz
Open: Mon – Fri 2 pm – 12 midnight, Sat – Sun 5 pm – 12 midnight
Pivovarský Klub
Křižíkova 272/17, Prague 8-Karlín
+420 222 315 777
pivovarskyklub.com
Open: Mon – Sun 11 am – 11.30 pm
Prague's Craft Beer Scene Today
While it's exciting that there are so many great craft beer pubs and shops in Prague, there are also far too many to list in this article. I won't repeat any locations that I included in my write-up on Prague's best places for great food and beer, although you should check those out too. One of the most notable is the Prague Beer Museum, which has two locations: one on busy Dlouhá street in Old Town, and another at Náměstí Míru in Prague 2. While their 30 taps should offer something for everyone, it tends to be crowded most of the time. For a more relaxed alternative, try the nearby PIP20 Craft Beer pub. Just opened in November, I found the atmosphere more pleasant and the staff friendlier than the Beer Museum. Among their 20 taps, I tried two: a single hop ale from Chomout brewery, which I had never tried before, and a 17° rye IPA from the Antoš brewery. Both were excellent, although the Tlustý netopýr IPA has long been one of my favorites. The hoppy, somewhat sweet IPA is about as far from traditional Czech lager as you can get, and the colorful name (which means "fat bat" in English) represents the shift towards Western beer marketing trends.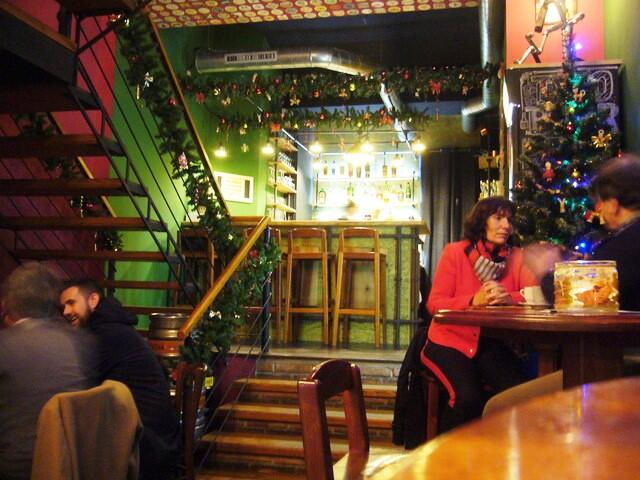 Prague Beer Museum
Americká 43, Prague 2-Vinohrady
+420 775 994 698
praguebeermuseum.com
Open: Sun – Thu 11 am – 2 am, Fri – Sat 12 noon – 3 am
PIP20 Craft Beer Bar
Slezká 1, Prague 2-Vinohrady
+420 605 000 866
facebook.com/20pip
Open: Mon – Sat 3 pm – 1 am, Sun 3 pm – 12 midnight
My home district of Žižkov has several great spots for craft beer, including the sister pubs U Slovanské Lípy and Hostinec U Vodoucha. The décors in these restaurants certainly have an old-school feel, but both have reinvented themselves to focus on smaller breweries. Not only do each of them have 8 taps which rotate constantly, but they also serve pretty good Czech food at decent prices. As with most places on the list, they are quite popular in evenings so booking a table in advance would be wise. Žižkov is home to another craft beer institution, Pivní Rozmanitost, which has perhaps the best selection and prices of any specialty beer shop in Prague. Choose between 4 rotating taps or dozens of bottled beer, either to go or to drink right on the spot. While it may not be the most exciting place to hang out, Pivní Rozmanitost is great place to tour the Czech beer scene in one location.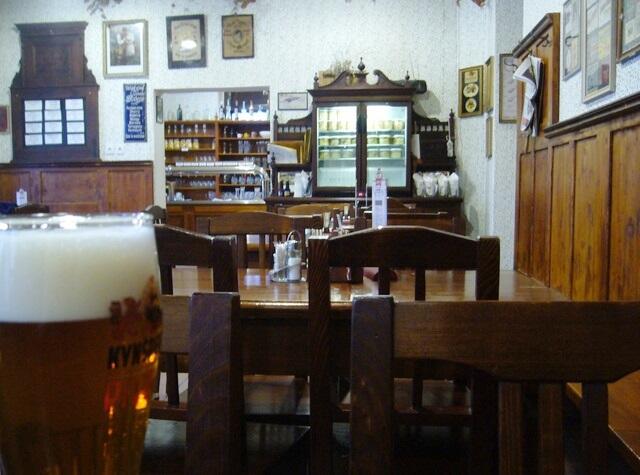 U Slovanské Lípy
Tachovské náměstí 288/6, Prague 3-Žižkov
+420 734 743 094
uslovanskelipy.cz
Open: Mon – Sun 11 am – 12 midnight
Hostinec U Vodoucha
Jagellonská 21, Prague 3-Žižkov
+420 736 623 294
uvodoucha.pivovarkostelec.cz
Open: Mon – Sat 11 am – 12 midnight, Sun 12 noon – 11 pm
Pivní Rozmanitost
Koněvova 133, Prague 3-Žižkov
+420 608 601 601
Website down, check their Facebook page
Open: Mon – Thu 3 pm – 10 pm, Fri 1 pm – 11 pm, Sat 3 pm – 11 pm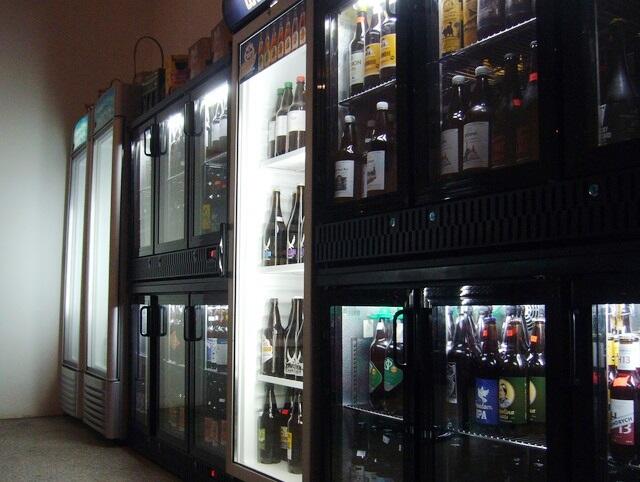 Finally, I want to mention BeerGeek, which opened a craft beer shop a few years ago and introduced their own pub last year. The staff have always been friendly and helpful to me, and they always seem to have plenty of Czech customers who have either fallen in love with craft beer or are curious to try. On a recent visit, I was sipping a Falkon Stalker 16° IPA when I overheard a conversation between two Czech men standing next to me at the bar. As one of them looked up at the 30 different options on tap, he seemed somewhat overwhelmed by the options and asked his friend what an "ale" was. His friend then eagerly jumped into an explanation about top-fermented beers and they ordered a couple to try.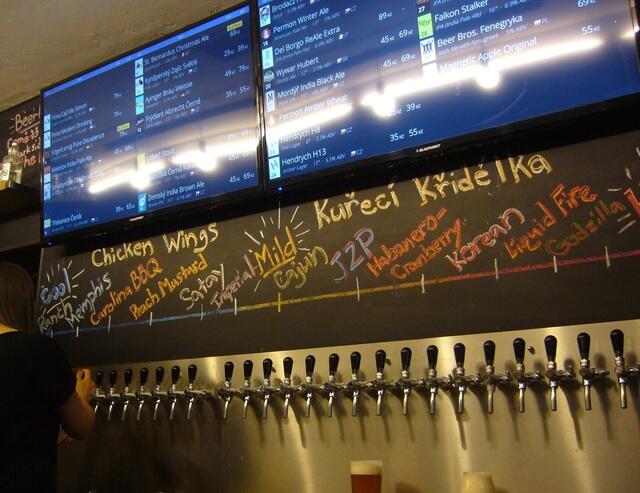 BeerGeek Shop
Slavíkova 10, Prague 3-Žižkov
+420 775 260 871
beergeek.cz
Open: Mon – Fri 1 pm – 9 pm, Sat 11 am – 9 pm, Sun 3 pm – 9 pm
BeerGeek Bar
Vinohradská 62, Prague 3-Žižkov
+420 776 827 068
beergeek.cz
Open: Mon – Sun 3 pm – 2 am
What a great representation of the current Czech beer scene. Yes, it's true that Czechs generally prefer what they know, but they also love good beer. As more of them get to know the craft beer scene in Prague, their love for craft beer will surely continue to grow as well. Let's get rolling and taste some of the best beer in Prague!