4713 Views
We've told you about Prague's most popular breweries, and we've also told you about Novoměstský pivovar, a brewery tour and beer-drinking stop on our Prague Food Tour. For die-hard beer fans who make sampling the local craft brew the first order of business wherever they travel, the Czech Republic's flourishing mini-pivovary scene proves the country's prominence as a world-class beer destination.
Here are 5 Czech specialty beers worth seeking out and suggestions for where to try them…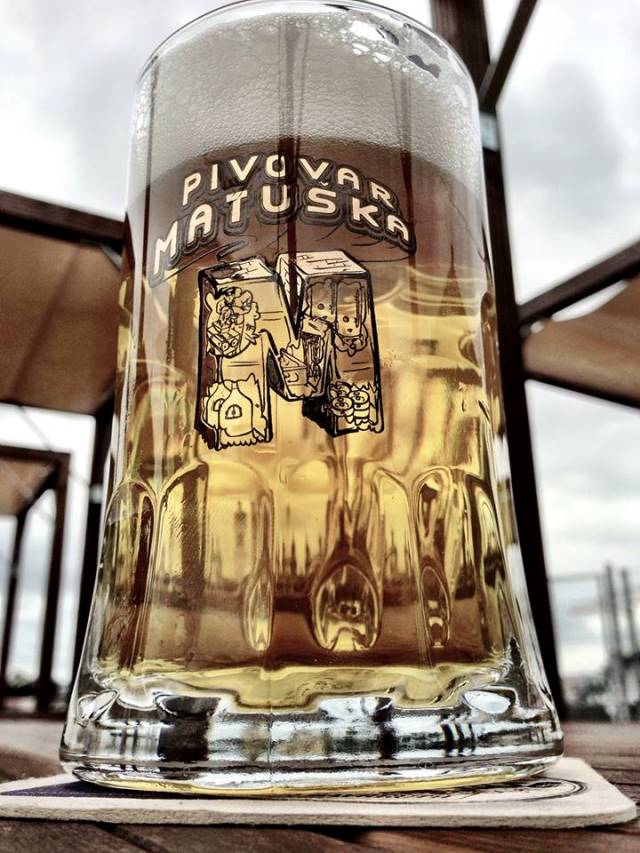 Where to Find Craft Beers and Microbrews in Prague
This self-described "gypsy" brewery travels the country, brewing in various spots using local ingredients. Its signature beer, the easy-drinking, Easy Rider American Pale Ale, can be found on draught only at its tasting room and shop in Žižkov or at The Tavern—with a burger if you care to experience one of life's more incredible pairings!
Chopinova 26
thetavern.cz
No phone
Open: Tue 5 pm – 10 pm, Wed – Sun 11.30 am – 10 pm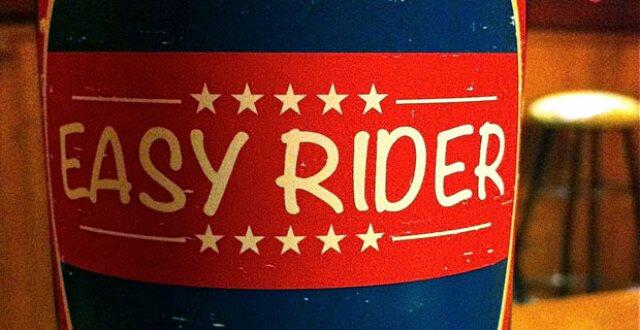 Únětický Pivovar is a small operation with a huge following that makes one of the Czech Republic's most popular lagers. A trip to taste Únětice 10° straight from the source is well worth it (from Dejvická metro, take bus 355). Or stay in Prague and enjoy your brew with a view at T-Anker Terrace beer garden.
Náměstí Republiky 656/8
t-anker.cz
722 445 474
Open: Mon – Fri 11 am – 11 pm; Sat and Sun 11 am – 11 pm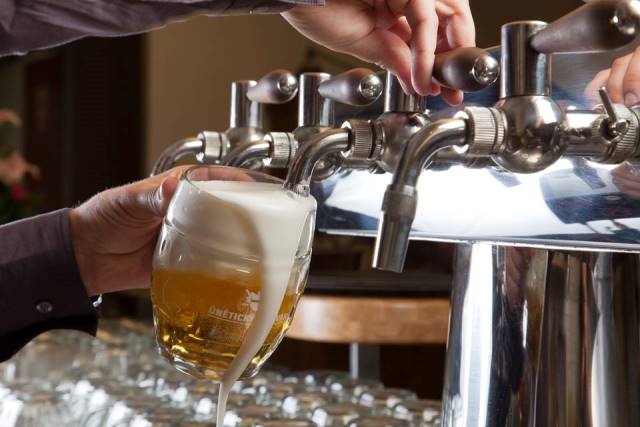 Founded by a Czech and a Californian expat, Two Tales is a small artisan brewing house that produces a line of 5 distinct microbrews. Our favorite is the honeyed Bohemian Lager, available in bottles at fine food shops (try Bistro 8) or on draught at Zlý Časy, a must-visit Prague pub for beer-geeks with 3 floors and 40-plus taps.
Čestmírova 5
zlycasy.eu
723 339 995
Open: Mon – Fri 11 am – 11 pm, Sat and Sun 5 pm – 11 pm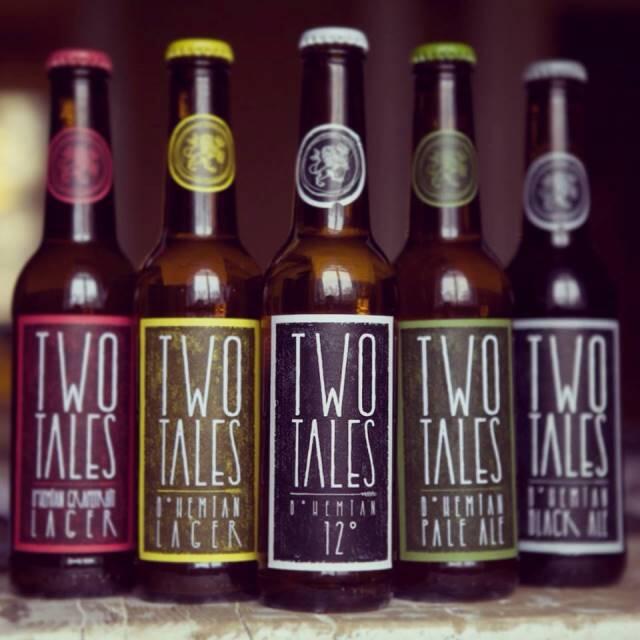 A citrusy smooth IPA with more of an alcoholic kick (15°) by Matuška, a microbrewery in the village of Broumy (in case you haven't noticed, Czechs have a way with American ales!). Order one at Nota Bene Beer Point to wash down their gourmet hot dog.
Mikovcova 4
notabene-restaurant.cz
721 299 131
Open: Mon – Fri 11 am – 11 pm, Sat 12 noon – 11 pm
Microbrew Tasting Flight
More micro-brewed flavor, less leg work: "the special beer tester" at Restaurace Jáma, known for its steaks, burgers, and spicy wings, gets you 6 testers of small-batch Czech speciality beers including Únětice 12°. If you really want to make a night of it, you can also order a tasting flight of traditional Czech beer.
V Jámě 7
jamapub.cz
222 967 081
Open: Mon – Sun 11 am – 1 am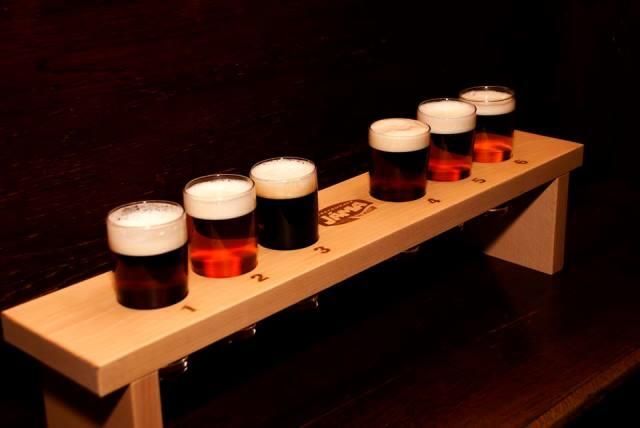 * * *
Very devoted beer drinkers who happen to be in the Czech Republic on September 20 should check out the upcoming Slunce v Skle ("Sun in a Glass") an annual festival of Czech microbreweries in Plzeň. They should also join our behind-the-scenes brewery tour as part of our Prague Tour!