9577 Views
This post was originally published on April 12, 2016 and was updated on October 20, 2016.
People often recognize Prague as a destination for its Gothic architecture and iconic spires. It conjures up images of ancient castles, cobblestone streets, surrealist Kafkaesque mystery… a magical destination that captivates visitors with its charm. It's the red-roofed buildings, the narrow alleyways, and the old-world architecture. It's the bright lights of the Christmas markets in the Old Town Square and the hourly chime of the Astronomical Clock. It's the quiet streets of the old Jewish Quarter and the ebb and flow of tourists between Charles Bridge and the Prague Castle.
Prague captivates with its sights and sounds, but also its smells and tastes — the freshly baked gingerbread and the pork roasts, the cheap but oh-so-tasty Czech beers, and the flaming green fairy — the infamous Absinthe. Architecture, art, history — all of these make Prague a uniquely special destination, but its cuisine deserves the same appreciation. Learn more about Czech cuisine on one of our top-rated Prague Food Tours or about the Czech national obsession with beer on our Brews and Views Beer Tour. In the meantime, we've teamed up with illustrator Edward McGowan to put together a Czech Republic foodie map with the top Czech foods worth trying on your next holiday in Prague or elsewhere in this beautiful country!
Top Czech Foods to Eat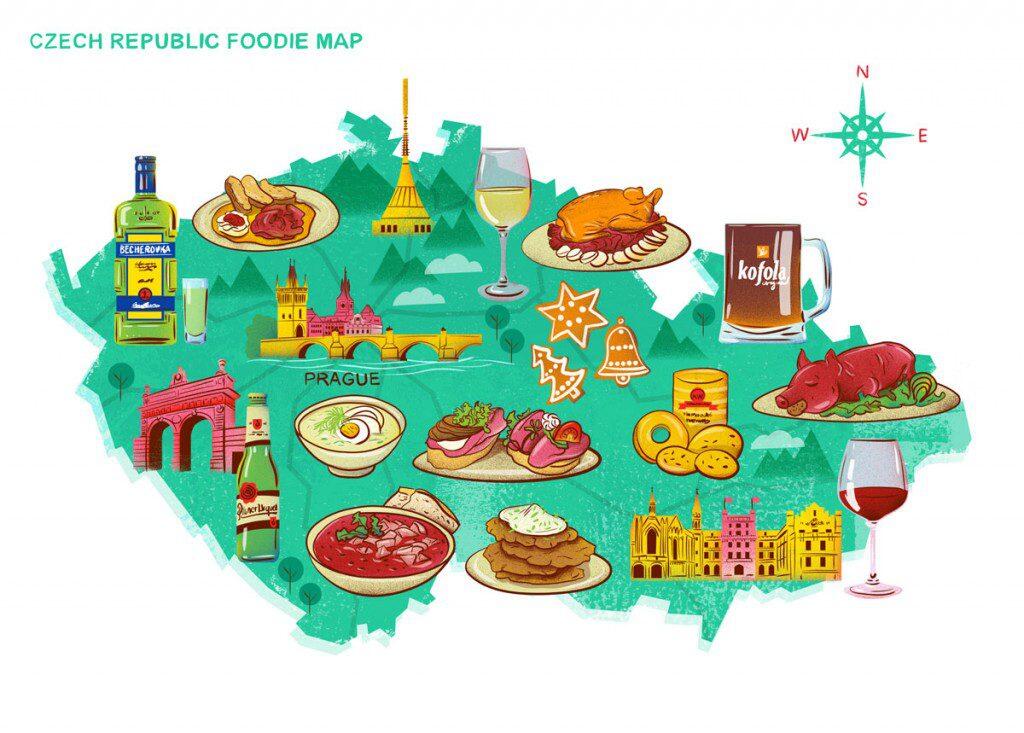 Gingerbread (perníky)
Central Europe has a long tradition of gingerbread, not only in the form of gingerbread houses and Christmas-themed gingerbread shapes. In the Czech Republic, these gingerbread cookies are colorful pieces of art decorated with icing that melts in your mouth. They're available year-round, but are especially popular around holidays and special events.
Where to buy in Prague: Try them on the Eating Prague Food Tour, or at the Perníčkův sen bakery—a local shop that serves Czech gingerbread made with nothing more than honey, butter and nuts.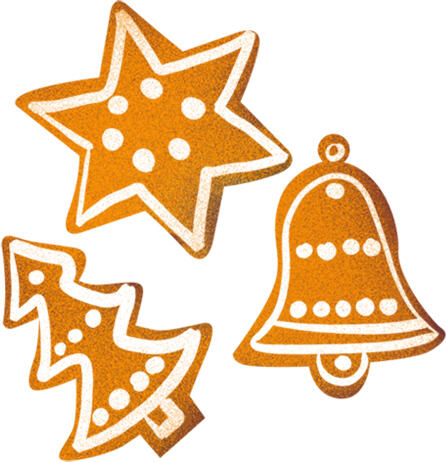 Olomouc Cheese
This sometimes rather stinky cheese is originally from Moravia and owes its name, Olomouc, to the beautiful city where it was initially sold. It's a soft cheese made mostly from cow's milk, and is considered an important part of Czech culinary heritage.
Where to buy in Prague: You'll find Olomouc cheese available in most Prague food shops, and even at the grocery stores.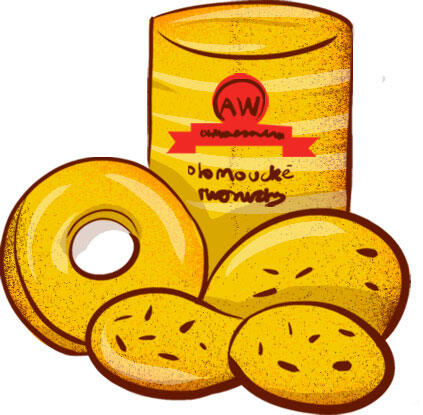 Traditional Pig Roast (Zabijačka)
The nightmare of vegetarians and a porky party for meat-eaters, the zabijačka is a feast where pigs are turned into sausages in a process you really don't want to know much about. But it's a delicious Czech food specialty. The traditional pig roast is most common around celebrations and festivals, especially in the more folksy regions such as Southern and Eastern Moravia.

Potato Pancakes (Bramboráčky)
These traditional pancakes are pan-fried and prepared as the perfect companion to beer. They are frequently served on their own, or next to some additional meat-based dish. While similar potato pancakes are found in other European and Asian traditions, the Czech version can sometimes have sausage cooked in with it.
Where to eat in Prague: You'll find them to be a very popular food dish at Czech festivals and sporting events, and even at some of the small food vendors in the Old Town Square.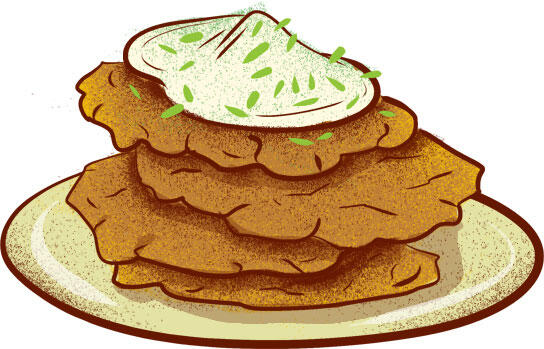 Goulash (Guláš)
This famous dish is intense and delicious, and a great source of energy. Though goulash originated in medieval Hungary where it was popular with cow-herders (or cowboys), most Central and Eastern European countries lay claim to their own varieties of the popular dish. It's a savory, meaty stew and the Czech version is traditionally made with beef. Look for less traditional varieties in the Czech Republic made with pork or even deer meat.
Where to eat in Prague: Goulash is served with either bread or potato dumplings (knedlíky) in any Czech restaurant. Use your fork and knife to dip them into the goulash, soaking up the juices.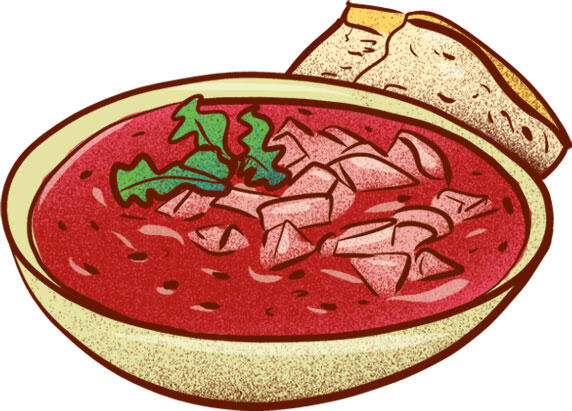 Kulajda Soup
As with many other well-loved Czech foods, kulajda soup often acts as a good vehicle to enjoy mushrooms. Mushrooms make up an important part of Czech culture and cuisine. Czechs regularly go "mushrooming" when the season is right, and it's not uncommon for Czechs to have an in-depth knowledge of which mushrooms are good to eat and which aren't—with, of course, a mushroom encyclopedia at home to back them up.
Originating in South Bohemia, kulajda soup, in its most traditional form, is made with dill, mushrooms, potatoes and an egg (usually a quail's egg) and sometimes served with a dollop of sour cream. It's great for winter or for a cold, foggy Prague day.
Beef in Cream Sauce (Svičková)
This beef dish is served with the Czechs' favorite side dish: bread dumplings. It's often the most recommended Czech food for visitors —a  classic of Czech cuisine. Made up of beef in a vegetable cream sauce topped with whipped cream, a slice of either orange or lemon, and a small dollop of cranberry sauce, the dish is a colorful representation of the best qualities of Czech food.
Where to try svičková in Prague: You'll find this most popular of Czech foods in many of the city's restaurants, but the legendary Café Louvre arguably serves the best svičková in Prague. Sample this famous Czech dish on the Eating Prague Food Tour.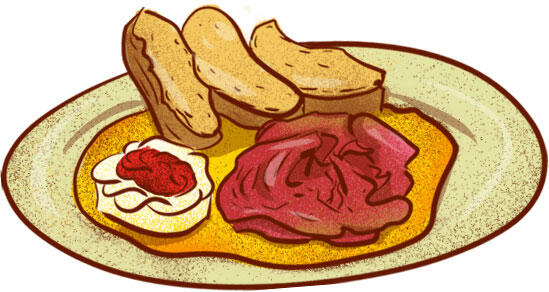 Open-Faced Sandwiches (Chlebičky)
The secret of good chlebičky is in the balance of the elements—a fine piece of bread on the bottom and well-selected ingredients on top. Deviled Eggs, pickles, a variety of meat, mozzarella, salmon and hundreds of other options—all of these are part of this favorite Czech appetizer or snack. You'll find chlebičky at almost any gathering of Czechs that you can imagine, from Christmas parties to board meetings or sporting events and even ballet performances. They're everywhere, in all sorts of flavors and with all sorts of ingredients.
Where to get chlebičky in Prague: Lately there's been a trend to revamp the chlebiček, and at the forefront of this movement is Sisters, a chlebiček-focused restaurant, which is also a stop on the Eating Prague Food Tour.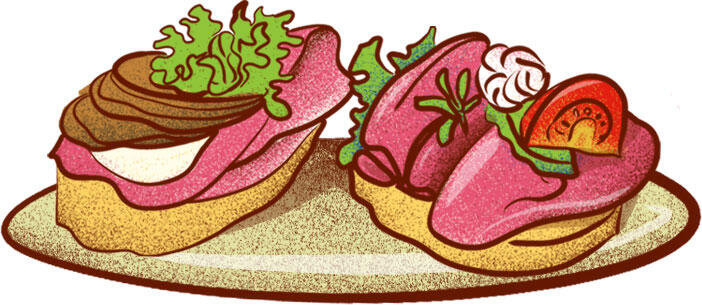 St Martin's Day Meal
St. Martin's Day is a religious commemoration and a celebration of the end of the agricultural year on November 11. In the Czech Republic, the festivities start at exactly 11:11 am. As part of this feast, Czech roast goose is served in a meal that in some ways mirrors Thanksgiving. It's accompanied by dumplings and stewed red cabbage, and lots, lots, lots of wine — particularly the Czech version of a Beaujolais nouveau, called Svatomartinské vino.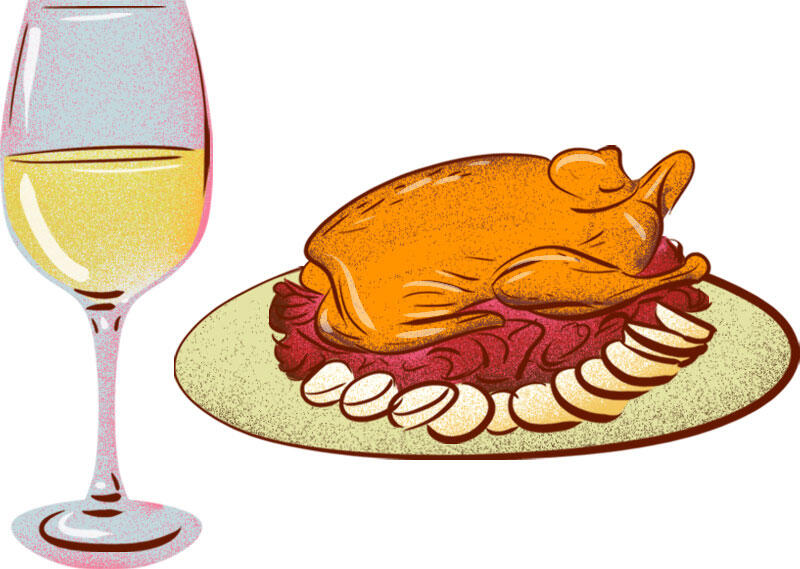 Becherovka
This herb-based liquor is one of the most popular spirits in the Czech Republic. It's most often used as a digestive aid (probably after the St. Martin's Day Meal) and is available in bars and pubs everywhere. It is made of macerated plants and spices and the recipe is a well-protected secret — only two people have access to this coveted recipe. This bitter liquor has been produced in Karlovy Vary since 1807 and is often described as "tasting like Christmas", with a flavor similar to the German Jaegermeister or the Hungarian Unicum.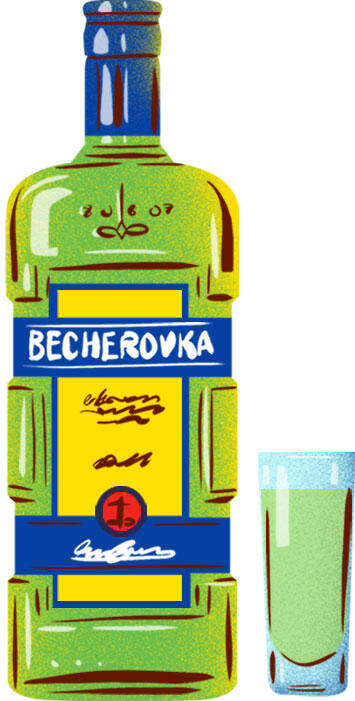 Kofola
During the communist period, Czechoslovakia did not import any Coca-Cola, and Kofola became the country's very popular substitute. As competition between the East and the West was rampant during that period, Kofola still can cause political and emotional reactions from many people. While some hate it, others love it. Give it a try and take sides. Kofola, when compared to Coca-Cola or Pepsi, has less sugar and more caffeine. Today, the Kofola producers also make the drink with additional flavors such as lemon, cinnamon and guava, among others.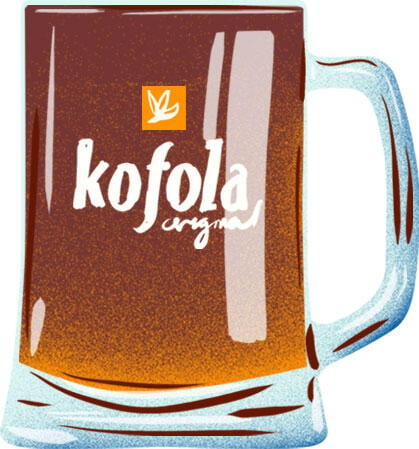 Moravian Wine
While the Czech Republic is primarily known for its beer, the country has a long history of wine-making as well. The minerals and composition of local soils make the region of Moravia a very interesting (and quite surprising) place for wine production. The Moravian vineyards are concentrated in the southern region, near the border with Austria.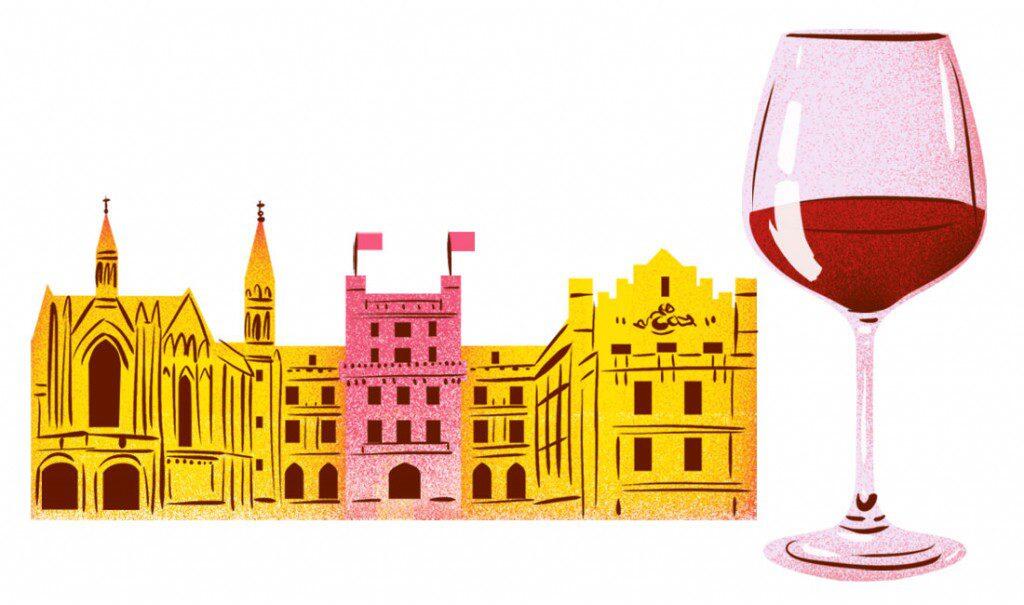 Pilsner Urquell Beer
Holding the title of the world's first blond lager, this popular Czech beer has a taste of malty sweetness, with an aromatic foam and hints of hops and honeysuckle. The golden pilsner has become one of the world's most popular types of beer. Since 1842, Pilsner Urquell has been brewing the same recipe made from three simple ingredients: water from the Plzen region, local Bohemian hops and pale, malted barley. An interesting fun fact: you'll find a print of the iconic gate to the Pilsner Brewery on the side of every Pilsner bottle you buy, whether it's bought in the Czech Republic or anywhere else in the world.
Where to get Pilsner Urquell beer in Prague: As one of the most important beers in the Czech Republic, you'll find it everywhere. However, if you're looking to learn more about Czech beer, from light pilsners to dark ales to craft beers, join the Brews and Views Beer Tour where you'll get to taste your way through the city!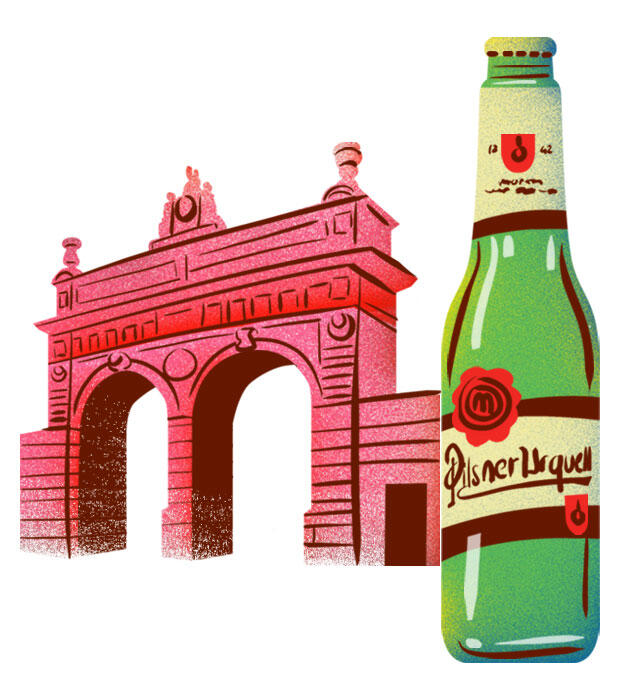 Planning your trip to Prague? Explore the city's culture, history, and food by taking our Prague Food Tour or our Brews and Views Beer Tour for incredible Czech delicacies!
Like this? Check out Eating Europe on social media! We're on…
With more Czech foodie ideas, mouthwatering pics and much more.