3835 Views
Amsterdam is an all-round wonderful city, but you would be missing out if you didn't take a day or two to visit some of its surrounding locations. Traditional rituals like cheese weighing or the largest flower market in the world are just some of the things you can experience at only a short distance from the capital city.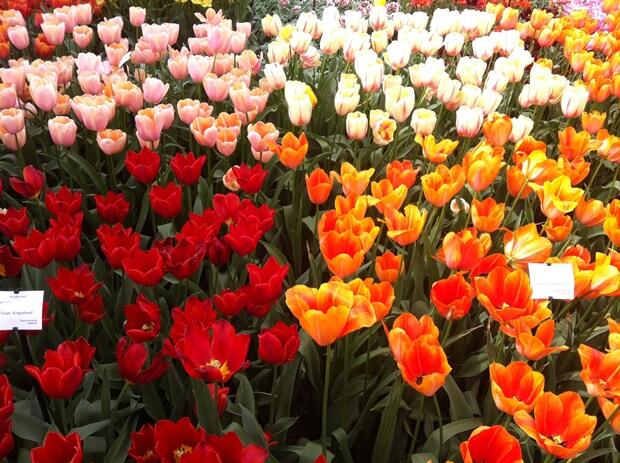 4 Great Amsterdam Day Trips
Alkmaar is a beautiful little town, only a 40-minute train ride away from Amsterdam. Without a doubt, the best renowned attraction of the city is its famous cheese market, which started back in 1593. Between the months of April and September, every Friday from 10 am the streets are flooded with costumed cheese traders that re-enact the centuries-old ritual of weighing over 2,000 cheeses, stacking them up and loading them onto carrier trucks.
Leiden is one of the most important and affluent cities in Holland, and is the hometown of a number of famous masters, including Rembrandt. Leiden is a picturesque city and a must-see for its gorgeous tree-lined canals marked with old windmills, wooden bridges and green parks. You can take boat rides down the canals and visit all kinds of museums around the city, from science to natural history, and even museums dedicated to windmills and ancient Egyptian artifacts.
If you're visiting Amsterdam in springtime, you cannot miss seeing the world's largest flower garden in the town of Lisse, about 35 km southwest of Amsterdam. The Keukenhof gardens attract over 800,000 visitors a year and comprise 80 acres of land divided into themed gardens such as a Japanese garden, an English garden and a Historical garden. You'll see no less than 2,500 trees of 87 different species, a lake, canals, fountains, a windmill and numerous sculptures. Every year, 7 million flower bulbs are planted, and the magic occurs in the spring season, of course! Visit the city between mid-March and mid-May to get the best experience. Did you know that the Keukenhof gardens are the most photographed place in the world?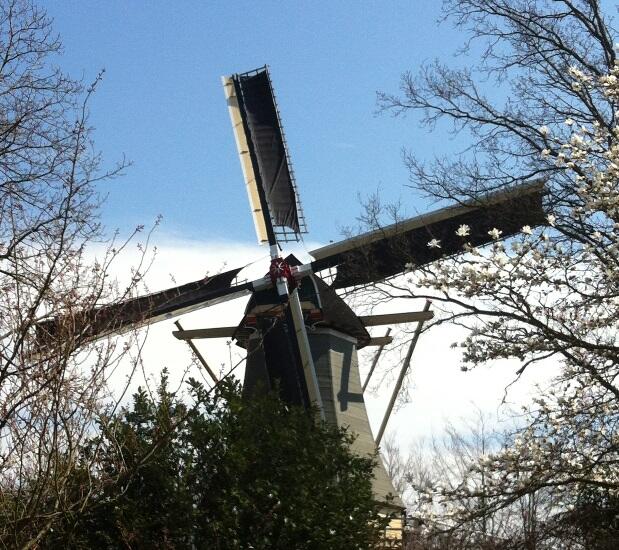 Only 20 minutes away from Amsterdam, Zaanse Schans is an outdoor Dutch history museum located on the Zaan river. In the 18th century, this region was home to over 700 windmills. Many of these mills, and some houses, are still in good shape and make up what is now a great tourist attraction site. The area comprises 8 windmills, a cheese-maker, a Dutch genever tasting room, pancake restaurant, and other traditional Dutch land (or food) marks! All the sites are connected by a cycle path, which stretches all the way to Amsterdam's Central Station, making it a great day out by bike. If you want to visit the inside of the windmill, make sure you check the website for opening hours.