2493 Views
Are you looking to head out of the capital this summer and visit more of the UK? Then you're in the right place. Within just two hours of London, there's a whole host of exciting towns and historical cities waiting to be discovered. From Bath to Brighton, we've got it covered! So just take a look at our handy guide to the 5 most fascinating day trips you can make from London and you'll want to start exploring right now…
Windsor Castle
If you want to learn more about the history and heritage of the Royal Family, then a day trip from London to Windsor Castle is a must! Located just a stone's throw away from the capital, it's one of the oldest royal residencies in the world, and remains inhabited by the Queen to this day. For just £19.20, you can tour The State Apartments, enter St George's Chapel, and stop by the current special exhibition, Waterloo at Windsor: 1815-2015. Visitors can also choose to visit the Great Kitchen and climb 200 steps to the top of the castle's famous Round Tower, which offers magnificent views over Windsor. And if you arrive before 11 am, you'll get to witness the famous Changing of the Guards ceremony.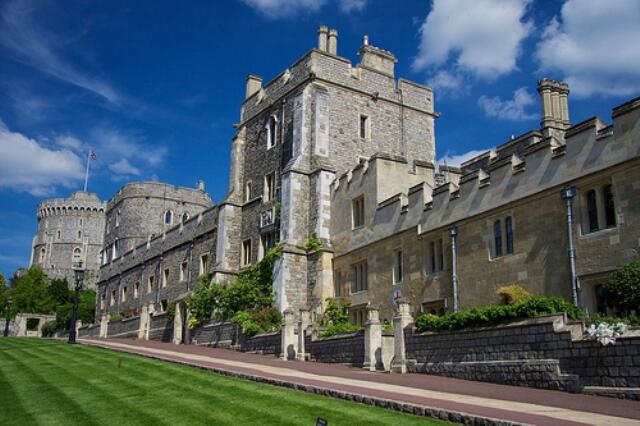 Canterbury
Located under an hour from London by train, Canterbury is a rare gem of a city. It's packed with a mixture of incredible historical sights and modern attractions, meaning there's guaranteed to be something for everyone. The first stop on any day trip should be the stunning Canterbury Cathedral, one of the UK's most visited places of worship. Dating back to 597 AD, the cathedral is full of history, glorious stained glass windows, and breathtaking architecture. Throughout Canterbury, you'll also find some excellent museums, including the Canterbury Roman Museum and the award-winning Canterbury Tales attraction. This is along with an array of great shopping areas, local restaurants, and bustling markets.
Bath
Home of Jane Austen and featured within many of her most-famous novels, Bath is a haven for literary lovers. On arrival, you can get into character with a visit to the Jane Austen Centre and The Fashion Museum, before indulging in a spot of traditional afternoon tea at The Pump Room. There's even the Jane Austen Festival taking place from September 11-20, 2015. But if literature is not your thing, don't fear because there's plenty more to see and do in Bath. Just some of the other fascinating attractions include the 2,000 year old Roman Baths, Pulteney Bridge and the incredible Thermae Bath Spa. Not only is this the only place you can bathe in natural thermal waters in the UK, but it also has its own rooftop pool with stunning views over the city.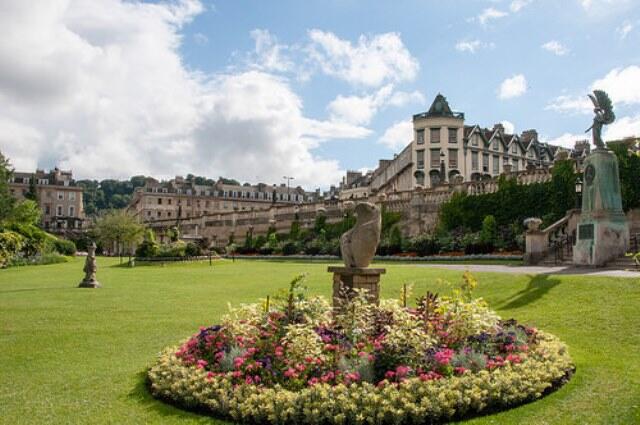 If you've got time to spare or want to extend your visit, why not book a coach tour from the city to Stonehenge? You'll get to witness this ancient sight and learn the history behind one of the world's greatest wonders.
Oxford
For a fascinating day trip packed full of history and charm, head to the city of Oxford. Just an hour's train ride away from London Paddington, this historic university town boasts an array of famous places of interest, stunning architecture and plenty of exciting attractions. You can take a guided tour of the world-famous University of Oxford, explore the Bodleian Library or visit the Bridge of Sighs, a must-see landmark for any visitor to Oxford. The city also offers a whole host of galleries and museums, including the Ashmolean. But if you're looking to kick back and relax during your visit, be sure to take in the sights on an Oxford River Cruise.
What's better yet? The city is also just a 30-minute bus journey away from the lavish Blenheim Palace – one of the largest country houses in the UK. But be warned, you can easily spend all day touring the magnificent Palace State Rooms, Park and Formal Gardens!
Brighton
The lively seaside town of Brighton is the perfect escape from the big city this summer! It's so easy to fall in love with Brighton, and just some of its highlights include the iconic Brighton Pier, a vibrant atmosphere, and beautiful regency architecture. During your day trip, be sure to take a ride on the Brighton Wheel, visit the quaint shops of North Laine, and explore the magnificent Royal Pavilion, an exotic palace found in the center of town. Before heading back to London, you have to enjoy some of Brighton's fresh seafood. Down on the beachfront you'll find one of the town's most impressive independent restaurants, Riddle & Finns.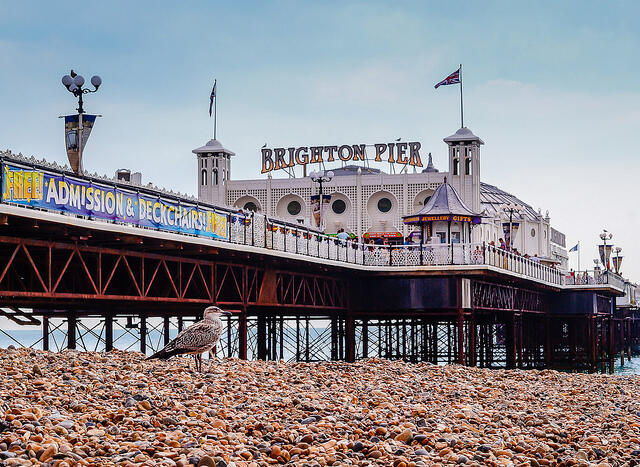 So if you're looking to organize a day trip outside of London, be sure to follow my handy tips and visit one of these fascinating locations. With so many fantastic destinations just two hours or less from London, you'll be spoilt for choice!