4589 Views
This post was originally published on July 27, 2015 and was updated on October 20, 2016.
It's hard to tire of Prague, but if you have the time, traveling outside of the Czech capital can be just as rewarding as following its curving streets past palaces and pubs. The Czech Republic is remarkably accessible by bus or train, and if you decide to get out and explore it, you'll get to see the gorgeous landscapes in addition to the sights listed below (and don't worry, you can find pubs for a beer or two on even the highest mountains!). Here are 5 types of day trips that are all within a couple of hours of Prague…
 1. The Unique Cultural Landmark
Once upon a time, thousands of people in medieval Bohemia died of the plague and were buried in the cemetery in a town called Sedlec, now a suburb of Kutná Hora. Years later, many graves needed to be exhumed to make way for new burials. And what better way to put them to use than by decorating the interior of a church with them? Using the bones of over 40,000 people, monks and woodcarvers worked together to create one of the strangest sites around – the Sedlec Ossuary. They spell words, create pyramids, form coats of arms, make creepy totem poles, and more.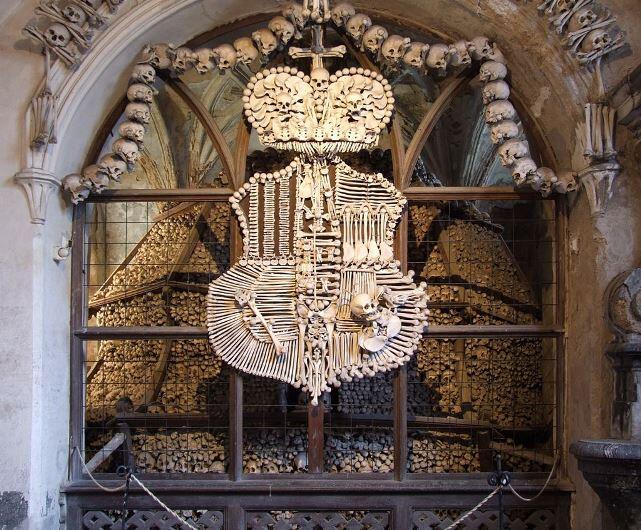 Once you've had enough of that, you can check out the sweeping beauty of the St. Barbara Cathedral, which was built just at the chronological crossroads of Gothic and Renaissance architecture, and thus shows the influences of both. Kutná Hora itself isn't too shabby either – once a powerful city at the center of the silver trade, the old center of the town boasts its fair share of very well maintained Gothic buildings.
**********************
Like this? Check out Eating Europe on social media!
With Czech travel ideas, foodie pics and much more, we're on…
Facebook | Twitter | Pinterest | Instagram
**********************
 2. The Perfectly Preserved Renaissance Town
Another favorite is the 3-hour drive through South Bohemia that takes you to Český Krumlov, a picture-perfect example a Renaissance town, preserved through the centuries and still stunning. The way out of the castle on the hill leads you down to the town below, which is built into a bend of the Vltava River. The theatre there is an excellent example of a Renaissance theatre, and a tour there is well worth your while. Don't miss the bear moat around the castle, where they always kept live bears for protection instead of just water. If it's water you want, though, you can go kayaking in the Vltava's rapids – a great mixture of history and adventure. Most people come to Český Krumlov as a day trip, but if you have the time, staying overnight will let you see a much more peaceful version of the town.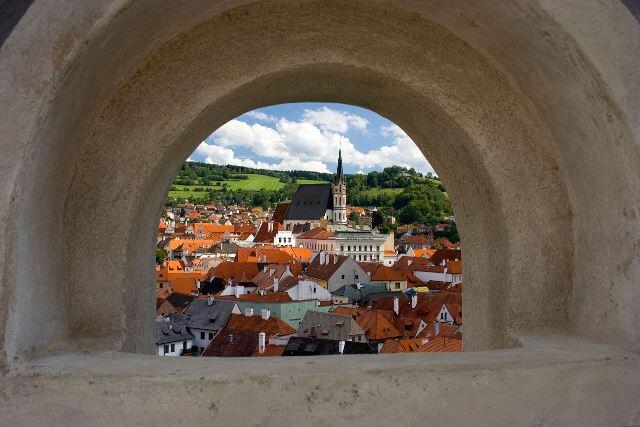 3. The Spa Trip
There's nothing better than a day spent in a thermal spa to relax you and leave you feeling fresh to continue on your travels. Luckily for you, there are several excellent spa towns within a very easy distance from Prague. The most well known of these is Karlovy Vary, or Carlsbad, which was founded in 1370 by the Czech king and Holy Roman Emperor Charles IV. Not far from there you can also find Mariánské Lázně, Karlovy Vary's younger sister, which had its heyday in the late 19th century as a favorite spot of the rich and famous from all over Europe. It's quieter now, but the buildings are still just as beautiful. If you want a real taste of the Czech countryside, make your way to Poděbrady, just 50 kilometers east of Prague, where you can have a wonderful spa experience in the coziness of a small Czech town that also boasts its own castle.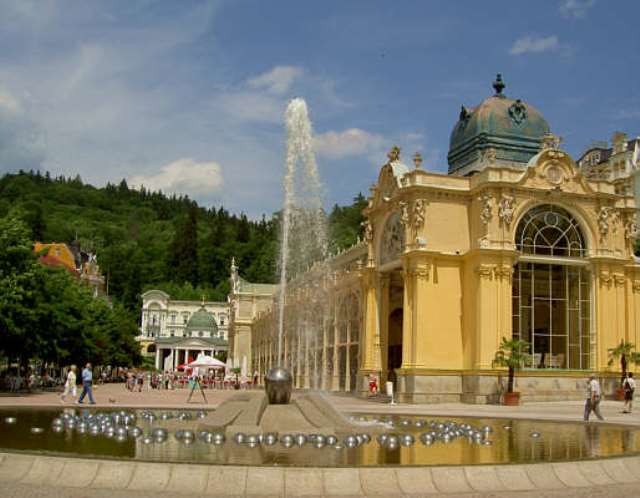 4. The Mountain Jaunt
If you want a day of hiking, the closest places to head are just north of Prague, to either Bohemian Paradise or Bohemian Switzerland. Bohemian Paradise was declared as the first protected area in the country in 1955, and people love exploring the fascinating rock formations and discovering the beautiful views that you'll find scattered throughout. Bohemian Switzerland is a national park, the symbol of which is the biggest sandstone arch in Europe, a truly impressive natural site. You're also likely to run into a castle or two along your trip through either of these peaceful regions.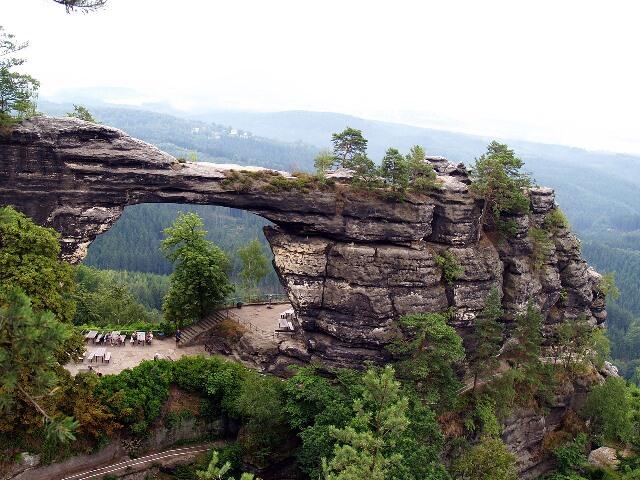 Want a hike, but don't feel like going to far? Head out to the Divoká Šárka park in Prague, which is accessible by tram.
 5. The Castle Visit
You would need unlimited time to visit all the castles and chateaus that dot the Czech countryside, so the ones listed here are just a few to start out with. The most famous castle close to Prague is Karlštejn, unsurprisingly built and used by Charles IV (whose Czech name is Karel) in the 14th century. If it's jewels and royal treasures that you're looking for, come here first. If you'd rather see particularly gorgeous architecture, head down into South Bohemia and check out Hluboká Castle, widely regarded as the most beautiful in the country.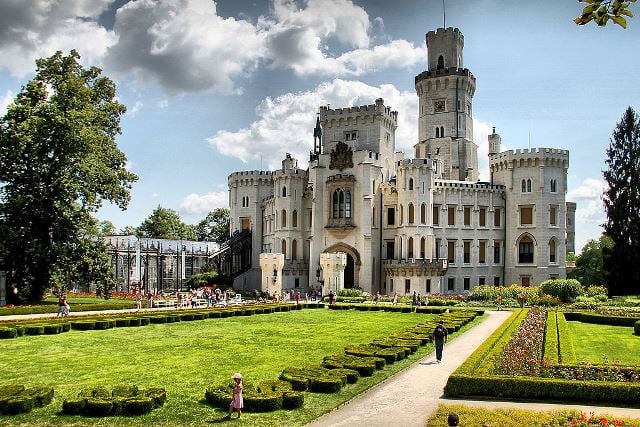 If you don't feel like taking a long trip, both the 13th century Křivoklát Castle in the Protected Landscape Area of Křivoklátsko and the neo-Renaissance Průhonice Park and Castle are basically right on Prague's doorstep. Whether you choose one of these or one of the many others, you'll be treating yourself to an unforgettable royal experience.
Planning your trip to Prague? Explore the city's culture, history, and food by taking our Prague Food Tour or our Brews and Views Beer Tour for incredible Czech delicacies!