2762 Views
The first Bank Holiday Weekend of the year is coming up in the UK on Friday, April 3 until Monday, April 6, so it's time to plan Easter in London. Luckily, there is always something happening in our city, so let me show you where to find the best parties, coolest activities… and of course the tastiest chocolate!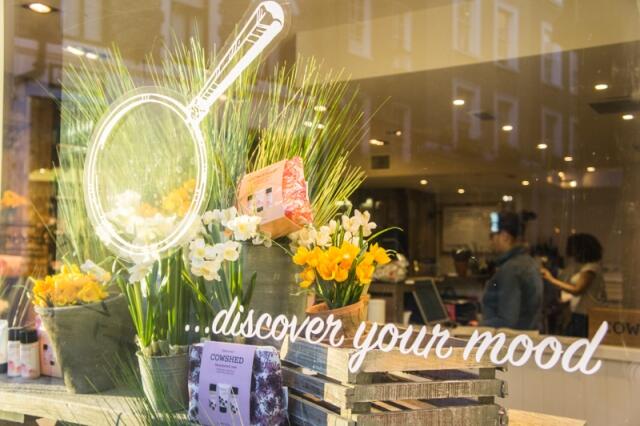 April Weather in London
Of course, when you start planning your Easter break to London, you want to know what weather to expect. As spring is in full bloom, the weather continues to get better this month, with average daily highs increasing from 13-16 degrees Celsius throughout the month. The lowest temperatures usually range from 7-9 degrees Celsius. But fingers crossed, as the highest temperature ever recorded in London in April was 26 degrees! I would advise you always to bring an umbrella, as the weather in London is known to change quickly. While it might be sunny in the morning, there could still be a quick shower in the afternoon! Better to be safe than sorry… and wet.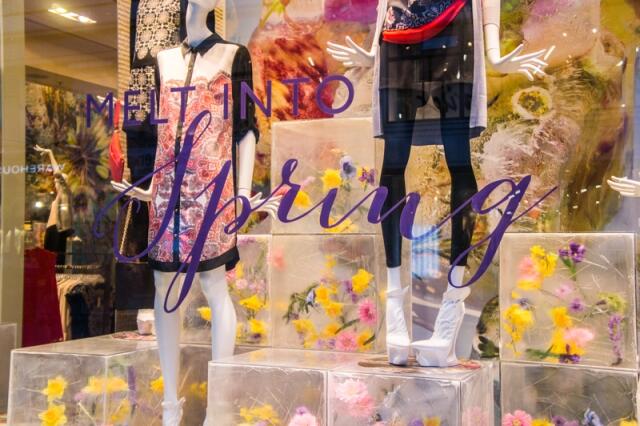 Easter Events in London
This Easter, there are a few events happening in London that you don't want to miss.
London Easter Run
nice-work.org.uk/events.php?id=53
On April 6, the London Easter 10k Run will take place. Starting at 10.30 am, runners will complete the 10 kilometers in the beautiful surroundings of Regent's Park. At the finish line, they will be rewarded with a medal and of course a basket of Easter eggs.
Ideal Home Show Spring London
From Friday, March 20 through Monday, April 6, all food and interior design lovers can stroll around the Ideal Home Show at Olympia to admire the show homes and shop for products from over 600 brands. There are many celebrities to spot and you can enjoy everything from hot drinks, juices and smoothies to sandwiches, snacks or even full meals at the pop-up restaurants open during the event.
Easter at The Roofgardens London
virginlimitededition.com/en/the-roof-gardens
On Sunday, April 5, one of London's most beautiful roof gardens will open for a relaxed Sunday afternoon. From 11.45 am, the Easter Bunny will entertain the kids with hidden chocolate eggs, while the adults can relax with a drink and enjoy the view over the city.
EGGstraordinary Fun London Easter Event
bankofengland.co.uk/education/Pages/museum/exhibitions/events.aspx
From March 30 through April 2 and from April 7-10, the Bank of England will organize their annual Easter EGGstraordinary event. Follow the trail to find chicks and eggs hidden in the museum. You can then decorate your own Easter animal finger puppet to take home. There is a chocolate egg for every child, between 10 am and 4.30 pm.
Eating London Food Tours
Of course we also invite you this Easter on our East End Food Tour, where you get to discover all the wonderful and diverse cuisine that London has to offer. The 3.5 hour tour offers 8 authentic British tastings (a huge meal!) at a range of places including markets, shops, bakeries, pubs and restaurants. Perfect for a short visit to London!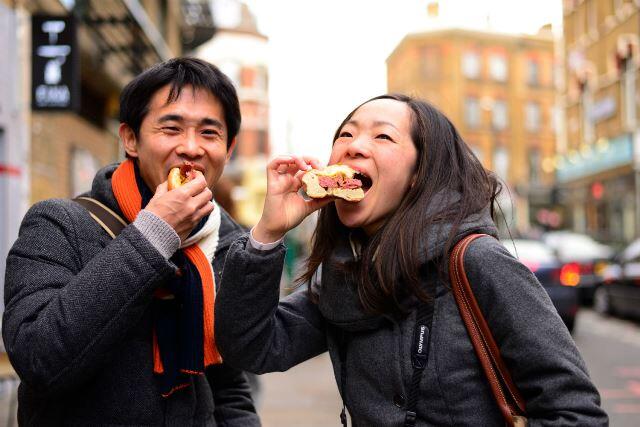 Easter in Soho
If you're looking for a great mix of bars, restaurants, shops and activities, Soho is the place to be this Easter. Just walking around this neighborhood (roughly the rectangular area between Piccadilly Circus, Shaftesbury Avenue, Cambridge Circus, Charing Cross Road, Oxford Street and Regent Street) lets you discover quaint little spots for an interesting pit-stop. Here are a few of our favorites this Easter…
Where to Eat in Soho for Breakfast
The Breakfast Club – What better way to start your Easter day than with breakfast in a place called the Breakfast Club? Well, order a typically British "bacon butty" and you'll understand!
33 D'Arblay Street, W1F 8EU
+44 (0)20 7434 2571
thebreakfastclubcafes.com/locations/soho
Open: Mon – Sat 8 am – 10 pm, Sun 8 am – 7 pm
Gail's Artisan Bakery – A place that believes that "bread is beautiful" can only be good, right? They should know, as they bake over 30 types each day! They also do a mean maple-bacon brioche and blueberry pancakes. Careful, you might not want to leave…
128 Wardour Street, W1F 8ZL
+44 (0)20 7287 1324
gailsbread.co.uk/bakeries/soho
Open: Mon – Thu 8 am – 9 pm, Fri 8 am – 10 pm, Sat 9 am – 10 pm, Sun 9 am – 7 pm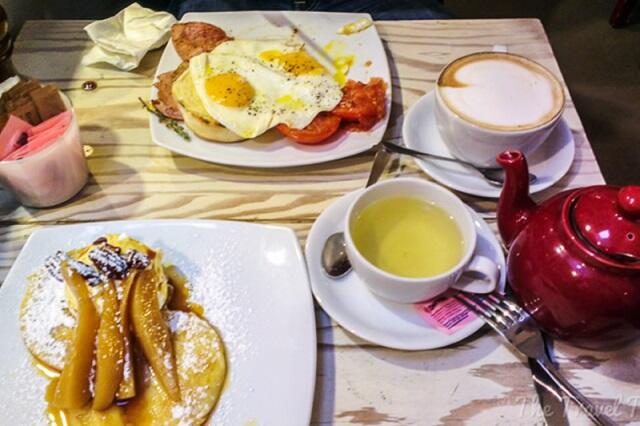 Where to Get Coffee (or Tea) in Soho
Paul – While Paul does a range of quality bread, salads, cakes and tarts, they also have very affordable coffee and tea. For £1.50 you can enjoy your Easter weekend refreshed – and without breaking the bank.
49 Old Compton Street, W1D 6HL
+44 (0)207 420 2070
paul-uk.com
Open: Mon & Tue 9 am – 8 pm, Wed – Sun 9 am – 9 pm
Yumchaa – Not a coffee fan? (I'm one of those rare people) At Yumchaa you'll be in tea-heaven. Pick your flavor ("adventure," "gunpowder mint" or "gentle giant" perhaps?) and sip away! Perhaps with a thick slice of banana cake?
45 Berwick Street, W1F 8SF
+44 (0)20 7209 9641
yumchaa.com
Open: Mon – Fri 8 am – 8 pm, Sat 10.30 am – 8 pm, Sun 11 am – 8 pm
Soho for Something Sweet
The Hummingbird Bakery – This hip place specializes in American home-baking and desserts, but their cupcakes are the most famous!
155 Wardour Street, W1F 8WG
+44 (0)20 7851 1795
hummingbirdbakery.com
Open: Mon – Sat 9.30 am – 8 pm, Sun 10 am – 7 pm
Choccywoccydoodah – This little shop is chocolate heaven. They turned chocolate-making into art, and you can find the most extravagant cakes on display. They also have a great café upstairs.
30-32 Foubert's Place, W1F 7PS
+44 (0)20 7734 9713
choccywoccydoodah.com
Mon – Sat 10 am – 6 pm, Sun 10 am – 5 pm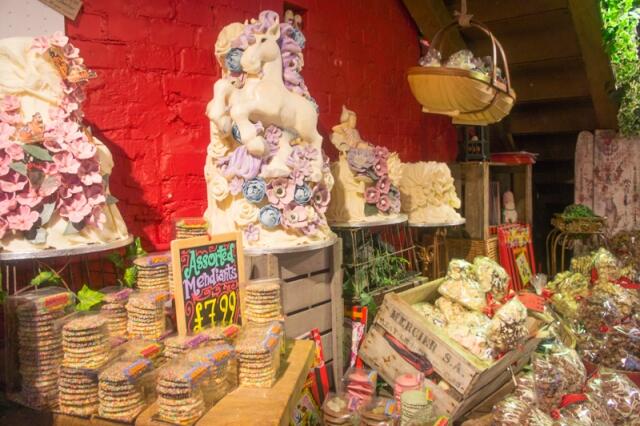 Soho for Food
Rosa's Thai Café – Authentic Thai cuisine with a modern twist in a café environment. Perfect pit-stop after your spring shopping spree! 
48 Dean Street, W1D 5BF
+44 (0)20 7494 1638
rosasthaicafe.com/soho
Open: Mon – Thu 12 noon – 10.30 pm, Fri & Sat 12 noon – 11 pm, Sun 1 pm – 10 pm
Honest Burgers – Talking about honest, you simply can't go wrong with these guys' Jumbo burgers, glazed buns and rosemary-salted chips. Dig in for an Easter Feast!
4A Meard Street, W1F 0EF
+44 (0)20 3609 9524
honestburgers.co.uk/locations/soho
Open: Mon – Wed 12 noon – 11 pm, Thu – Sat 11.45 am – 11 pm, Sun 12 noon – 10 pm
What are you planning this Easter? If you're coming over to London, let us know and perhaps we will also see you on our delicious new Twilight Soho Food Tour!