2060 Views
London's a fantastic city, but it's also a great launch pad from which you can take day tours to see many of Britain's top attractions, cities and landmarks, or even head further afield.
There are so many places you can visit on day tours from London. There are a number of organised bus tours, or you can travel by coach or train, or even hire a car for the day and self-drive – many places are very accessible from London.
Here we look at five day tours from London to some of Britain's most iconic destinations – Bath, Cambridge, York, Stratford-upon-Avon, as well as something of a wild card – Paris.
2,000 years of bathing in Bath
Just to see the magnificent Georgian architecture of Bath (official tourist website) makes it worthy of its place on your bucket list. Yet Bath offers so much more and is less than 100 miles from London.
As a UNESCO World Heritage City, Bath's streets are a living museum to an elegant bygone age. The city is framed for its natural hot springs – the only ones in Britain.  A must see in Bath is the Roman Baths which date back over 2,000 years and where you can walk in the footsteps of Roman centurions. After that perhaps take a dip in the modern Thermae Bath Spa, and bring yourself right up to date on bathing luxury.
Bath is also great for shopping and has some excellent eateries. Don't miss a chance to try the famed Sally Lunn Bun. This original Bath bun is baked to a secret recipe producing something which is part bun, part bread, part cake, but truly delicious as part of a cream tea.
Messing about in Cambridge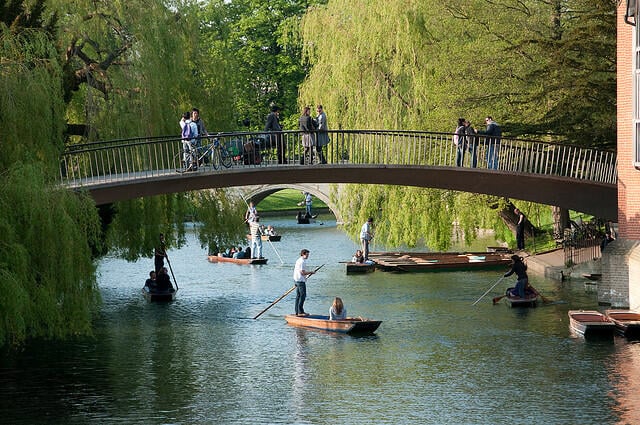 Renowned as one of the best university cities in Britain, Cambridge has been inspiring visitors for centuries.
Often described as a city for all seasons, it is also a city for all tastes. Its outstanding architecture and majestic college buildings, along with its many museums and art galleries give you to sense of the history of this great university town.
Strolling through the quaint passages set around its historic market place you'll find an array of unique, independent shops alongside high street brands.
Cambridge is also famously a city for cyclists and if you fancy getting on your bike, even an electric one, it will be a great way to see the city. Another popular way to see the city is by punt. These pole-powered boats are available for hire by the hour for those who like messing around on the river. Alternatively you can take any number of city tours along the River Cam with Scudamores.
If you need to refuel, there are a healthy choice of beautiful old pubs, restaurants and cafés in the city.
York is a city of history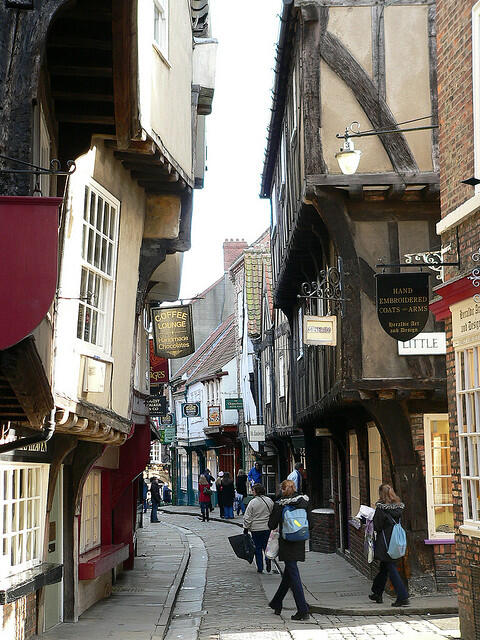 Where to begin to describe York? Well, at just two hours by train you'll find this one of the most historic day tours from London.
York has a rich ancient history, wonderful architecture, quaint cobbled streets and the iconic York Minster cathedral all enveloped by ancient city walls. Take a walk around those walls and you'll never be far from an exemplary view.
A saunter along The Shambles, a medieval street that was mentioned in the Doomsday Book of 1086, is a fantastic walk through time. Many of the buildings date back to the late 14th century and they bow towards each other, narrowing their focus on the street below.
York has a Roman, Viking, and Medieval heritage, which is reflected in its streets and buildings. And the Jorvik Viking Centre tells the story of the city's Viking past.
York has a vibrant cafe culture with Fossgate, a street replete with restaurants, cafes, bars and shops, at its heart. Don't forget to buy some chocolate while you're there. York has a long history of chocolate production and you can follow the city's chocolate trail.
Discover Olde England on a day tour from London
For a taste of Olde England you'll find little better than the 800 year-old market town of Stratford-upon-Avon, the birthplace of William Shakespeare.
Sitting on the banks of the River Avon, Stratford is steeped in culture and history, and also noted for its colourful parks and gardens. There you can enjoy a relaxing river cruise or hire a boat and row yourself along the river. You can also see some of Britain's most revered actors take to the stage in a production at the legendary theatre The Royal Shakespeare Company.
The town has a wealth of eating venues from fancy tearooms for afternoon tea, to traditional pubs and country inns or classical British restaurants.
Oui, oui, Paris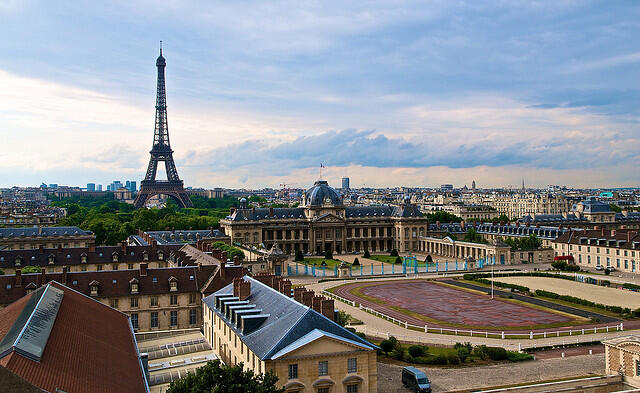 This may not seem the obvious of our day tours from London, but when you're in Europe why not make the most of the fact that other countries are at such close quarters?
In just over two hours by Eurostar from central London and you will be in the heart of cosmopolitan Paris. So why not head there for a day trip from London then take the last train home?
Paris is famed for romance, as well as serving some of the world's best food, and for being home to some of Europe's most iconic landmarks. There's the Louvre Museum, which counts the Mona Lisa among its incredibly large hoard of works, Notre-Dame Cathedral but Quasimodo remains hidden, Montmartre known for its many artists and the beautiful white stone Sacré-Coeur Basilica, which you can head up for some of the most magnificent views of the city. At two kilometres long and 70 metres wide Avenue Champs-Elysées is a workout in itself and its designer shops will likely give your wallet a good work out too.
No visit to Paris would be complete without seeing the Eiffel Tower. Once the tallest structure in the world, now it is merely one of the most spectacular.
There are so many great places to visit on day tours from London – this list only scratches the surface of what is possible, so look out for more ideas soon. Follow us on Facebook and Twitter for more travel tips from London and don't forget to join us on a scrumptious Food Tour of London