4907 Views
With its fine French cuisine and Michelin star restaurants, Paris has a reputation as an expensive city for eating out. But if you're on a budget, don't worry, there are plenty of options for great food at a good price – you just need to know where to go. Here we round up our selection of the best budget places in Paris.
Chez Aline
 85 Rue de la Roquette, 75011 Paris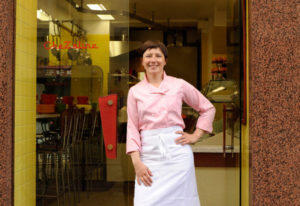 Something of an institution, Chez Aline serves up some of the best sandwiches in the city. In fact, you'll find Parisians queuing out the door waiting to get their hands on the classic jambon et fromage (ham and cheese) baguette, made here with high-quality Prince de Paris ham and baguettes from nearby bakery Maison Landemaine, which we think is one of the best bakeries in Paris
Sandwiches start at only €5, and with jugs of water available to help yourself to Chez Aline makes a cheap, authentic, and tasty lunch, with the small sandwich spot open Monday to Friday at lunchtime only. Although many diners take-away, there are a couple of seats inside and a small terrace if you prefer to eat-in.
https://www.facebook.com/pages/Chezaline/454765291210153
Au Pied de Fouet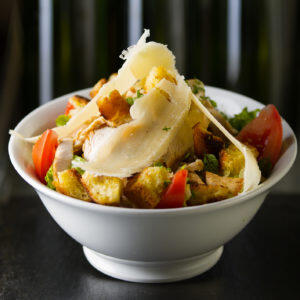 3 rue Saint Benoit, 75006 Paris
45 rue de Babylone, 75005 Paris
Possibly one of the cheapest bistros in Paris, Au Pied de Fouet serves up bistro classics starting at just €3 for starters and desserts and €8.90 for a main course.
The hearty food is simple but well done, and with its warm and inviting atmosphere, Au Pied de Fouet is a great place to sample not only traditional French food but also soak up the French culture. Of course, this means its also incredibly popular, and they don't take reservations. However, there are two locations, one in the 6eme and one in the 7eme, as well as equally well-priced sister address Les Pipos in the 5eme to increase your chances of snagging a table.
Breizh Café
109 rue Vielle du Temple, 75003 Paris
1 rue de l'Odéon, 75006 Paris
14 bis Rue des Petits Carreaux, 75002 Paris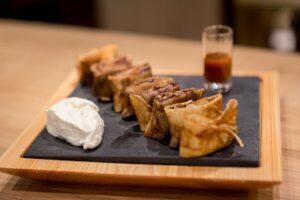 Crêpes can often be relied upon for a tasty and affordable meal, and Breizh Café arguably serves the best in Paris. Made with buckwheat from Brittany, organic eggs, and served with Bordier butter (which is so good you'll also find it at Michelin star restaurants), the quality is high but the prices are not, starting at €6.50 for the simplest savoury crêpe and €5.80 for a sweet crêpe, with the price increasing the more toppings you have.
There are three locations in Paris, and all get quickly packed out, so it's best to make a reservation if you can. If you're eating at the rue Montorgueil address and have some of your budget left over, then there is also a little-known bar hidden downstairs, serving up craft cocktails and the traditional accompaniment for crêpes, cider from Brittany
Sette
31 rue Sedaine, 75011 Paris
38 rue du Faubourg Saint-Denis, 75010 Paris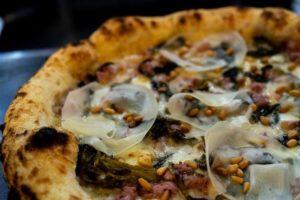 With its laidback vibe, hip décor and cool soundtrack, Sette is a lively hangout for young Parisians looking to kick off their evening with good quality pizzas and an Aperol Spritz or two.
Even better, the pizzas start at just €7, and the cheapest option isn't simply a Margherita. Sette offers a good choice of Les Basiques (The Basics in English) on its menu, such as La Sicilienne with anchovies, capers, and olives, or for just €9, the spicy La Diavola. Cocktails are also an affordable €7, a shot of limoncello €1, and if you head over at lunchtime there are also menu offers for pizzas, salads, and desserts starting at €11.
Bouillon Pigalle
22 boulevard de Clichy, 75018 Paris
The first bouillon opened in Paris in 1855, and served just one meal along with a bouillon, or stock (which gave the restaurant its name) to workers at Les Halles. The idea caught on until there were around 200 bouillons in the city, serving quick, simple French food at a fair price.
Bouillon Pigalle respects the traditional menu, with classic French food starting at just €1.80 for a starter and €8.50 for a main, but has given a bouillon a modern update with a fresher, more fashionable décor. They don't take reservations and it's another address where you will find a queue out the door, so if you're heading over for dinner it's advisable to arrive earlier rather than later.
https://www.bouillonpigalle.com/
All of the addresses we've listed here also have veggie-friendly options, but if you're searching for somewhere with more choice, then take a look at our selection of the best vegetarian and vegan spots in Paris.