4468 Views
Come visit some of our favorite places in Rome!
Fatamorgana Gelateria (Gelato shop), Rome, Italy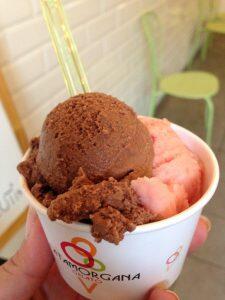 "Gelato has been my favorite food ever since I was a child. Although it's more work I prefer to make everything myself for my gelato: sauces, infusions…I want to make sure that everything is natural and fresh."
– Peter
Despite the thousands of gelaterie in Rome, few are regarded as highly as Fatamorgana which offers fresh, natural, real gelato with a gourmet twist at its six Roman locations. With flavors as diverse as basil, walnut and honey, black rice and rosebuds and chocolate with tobacco, Fatamorgana is truly a gelato-lovers paradise.
To find Fatamorgana Gelateria:
Phone Number: 06 5803615
Address: Via Roma Libera 11