4131 Views
If you have ever taken a walk around Rome, you might have gotten the feeling that you were walking through a film set, especially in the Testaccio and Trastevere neighborhoods. In Trastevere, there are the charming cobbled streets over which laundry hangs and vines climb that seem the perfect setting for a romance. And in Testaccio, it's easy to imagine the people who populate the streets as instant movie characters, calling to each other by nickname as they have for years, and probably even decades. So you shouldn't be surprised to learn that several movies have been filmed in, and stories have come out of, these neighborhoods.
Are you crazy about romantic movies? If so, Trastevere has been the setting to a fair share. A scene in the romantic comedy Only You, from 1994, was filmed in front of the iconic church of Santa Maria in Trastevere. And more recently, Woody Allen's film To Rome with Love boasted several scenes set in this iconic neighborhood, such as the Porta Settimana near John Cabot University and Ristorante Sabatini in Piazza Santa Maria in Trastevere.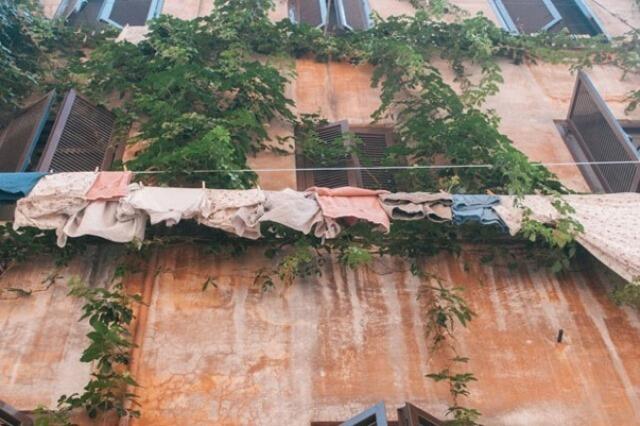 Even if romance isn't your thing, you'll be happy to know that Trastevere has also been home to several action movies. Most notably, in the last few months this neighborhood has been the setting of a movie still filming: SPECTRE, the latest James Bond 007 film starring Daniel Craig, set to be released in fall 2015. It's rumored there will be an edge-of-your-seat car chase along the Tiber River, where fast cars were sighted speeding down the embankment. But to see it you'll have to wait until the movie hits the big screen. And then you'll also be able to watch Daniel Craig and his co-star Monica Bellucci stroll through the narrow streets of Trastevere (and wish you were doing the same!).
To catch more of Trastevere or Testaccio in the movies, take in some Italian films with stars born in the neighborhood. One of the most famous actors in Italian cinema is the renowned Alberto Sordi, who acted in all sorts of comedic films during the 60s, 70s and into the 80s. Sordi was born in Trastevere, on Via San Cosimato, where our Daylight Trastevere Tour passes by the piazza of the same name for the daily market. Though the building where he was born has been demolished, a plaque commemorating his birth can be seen across the street. And if you don't think you know who Alberto Sordi is, think again! A photo of him digging his fork into a plate heaped with spaghetti, in his film Un americano a Roma, is hung in so many restaurants throughout Rome that we're sure you've seen it if you've been to the city.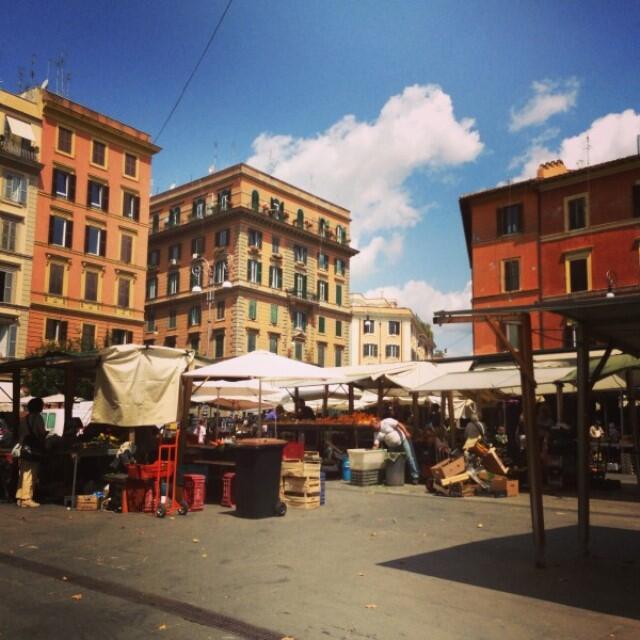 What kind of list of famous places and people in Rome turned into movie fiction would be complete without mention of the most famous group of Italians (whose notoriety often verges on fiction): the Mafia. Enrico de Pedis of the La Banda della Magliana, a mafia group that was active in Rome from the 70s through to the 90s, was shot and killed in the Piazza Santa Maria in Trastevere in 1990. Some time after his death, a movie and two-part series were made that romanticized this group of criminals, called Romanzo Criminale. Many of the scenes in this series were shot around Testaccio. But our favorite place that got a role in the Romanzo Criminale is Giolitti in Testaccio, where Eating Italy brings you for a gelato tasting!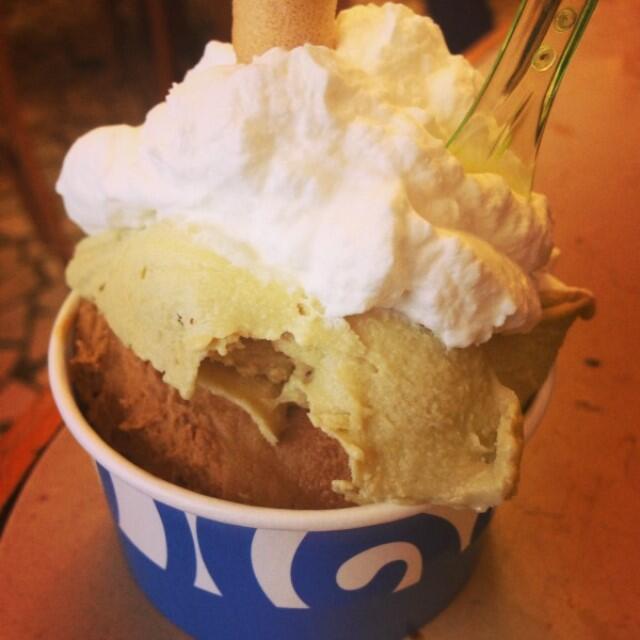 Sure, Rome is no newbie to the movies—it has been the setting of films from Roman Holiday to Eat, Pray, Love. But the neighborhoods of Trastevere and Testaccio, though they've never received the same effusive attention as the historic center, have certainly played their fair share of movie roles. So if you're going on one of our food tours soon, or have been on one already, remember that you're not just experiencing amazing foodie finds – you're walking through some amazing movie territory, too!