3584 Views
Take a walk through the center of Rome past all of the ancient monuments and within seconds you will feel the history oozing through the pores of this ancient city. Spend a few moments sitting in any of the beautiful piazzas and you will be seduced by Rome's beauty and charm. Dine at one of the hundreds of restaurants and trattorias in the city and you will be convinced of Rome's place among great gastronomical cities. Beautiful, historic and delicious make Rome a great place to visit or to call home. But many tourists and new arrivals want to know what one does for fun around here. It is a fine question and one that we take quite seriously, because having fun is serious business. So here is a short list of fun things to do in Rome.
Five of the Most Fun Things to Do in Rome
1. Go to an outdoor jazz concert or watch a wresting match even better do both on the same night. Rome, especially, in summer is packed with outdoor concerts and movies, festivals, opera, and all kinds of fabulous entertainment. To get in the know read these Rome travel blogs: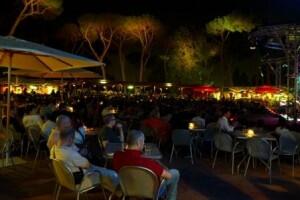 2. In Rome water is abundant. In addition to the 2500 nasone (public drinking fountains) that are perpetually spitting out water, Rome is only 30 minutes from the sea and surrounded by beautiful pristine lakes like Albano, Bracianno & Bolsena. On weekends these places are packed, but fly out there after work on a weeknight and you can enjoy these refreshing escapes in all their beauty. An evening swim followed by a good meal is a recipe for fun in my book.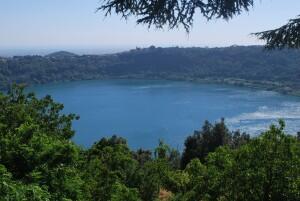 3. Go out in one of Rome's hip neighborhoods. Trastevere is the place that seems to capture most evening goers but there are many cool neighborhoods that offer fun alternatives to the crowded streets of Tratevere.
Check out the always happening scene in San Lorenzo- a neighborhood that is well connected with the nearby university and offers great restaurants, pizzerias, and bars for people of all different strokes.
In San Lorenzo we love the loungy restaurant SAID dal 1923 or check out the modern upscale Pastificio San Lorenzo
Another hip, bohemian neighborhood, that we refer to as Rome's Grenwich Village is call Pigneto. The outdoor/indoor live music venue called Circolo degli Artisti is a favorite for Indie Music fans.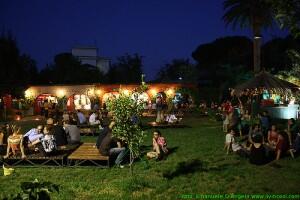 4. Go for a bike ride. While traffic can be a little insane in Rome, drivers are pretty respectful and they are already accustomed to scooters buzzing by on the road's shoulder. Cycling around Rome is a great way to see the city but there are also plenty of places that offer spaces free of motor vehicles. The Appia Antica is a great place to go for a ride and just the fact that you are traveling down one of the planet's most ancient roads should give your journey some historic value. Another great place to cruise around is the enormous park called Villa Doria Pamphilj if you don't mind the climb to get there.
You can either rent bikes by the hour or if you live in Rome then check-out the ATAC bike share program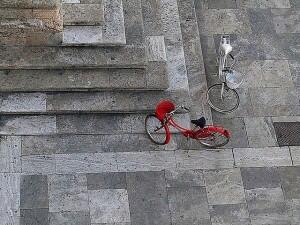 5. If you are lucky enough to have a terrace in Rome or smart enough to make friends with someone who does than you know all too well how much fun it is to have an aperativo on the terrace. If it comes with a view then that's a bonus because hanging outside on a warm night in Rome enjoying some prosecco is sastifying enough all by itself.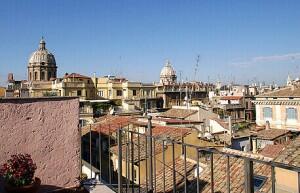 For those who have not yet broken into the private terrace scene, here are a couple places open to everyone so you can experience the sensation for yourself.
Hotel Atlante Star– Via G.Vitelleschi 34 tel. 06.687 3233
Hotel dei Gladiatori– Via Labicana 125 tel. 06.775 91380
Hotel Forum– Via Tor de' Conti, 25-30 06 6792446.