15414 Views
Have you ever wondered how the vodka in your Martini or the chocolate hidden away in your office drawer is made? Taking a trip to one of these popular food factory tours in London is the perfect way to find out. It might not sound like your average plan for the weekend but a tour around a factory can actually be a fascinating experience – not to mention quite fun! There are plenty of factories, distilleries and breweries hidden in and around the capital just waiting to be discovered. The best part is that most of the tours are followed by a tasting session. What's not to love?
5 of the best food factory tours in London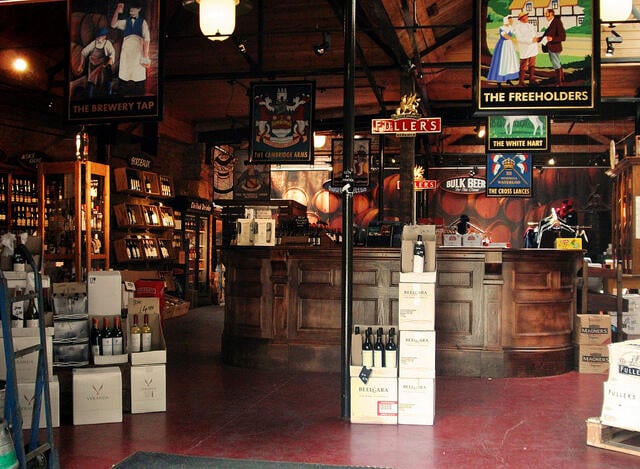 Fuller's Brewery Tour
Running up to 20 tours a week, Griffin Brewery is one of the most popular food factory tours in London. If you want to know how your favourite beer is brewed, then Fuller's Brewery is the place for you. For just £10 an experienced guide will talk you through the art of brewing from the arrival of raw materials to the packaging of the final product. At the end of the tour you'll even be given a chance to taste Fuller's special brews including London Pride.
To book a tour visit: fullers.co.uk
Cadbury's World Factory Tour
Indulge in the sights, smells, and tastes of one of Britain's most famous confectioners. You won't want to miss the magic of Cadbury World. This tour is fun for all of the family – learn the history behind the brand, watch the production line at work and have a go at making your own chocolate. Cadbury World is located in the famous area of Bourneville and is easily accessible from London by train and car. If you travel by rail you can even save yourself up to 30% off the price of admission.
To book a tour visit: cadburyworld.co.uk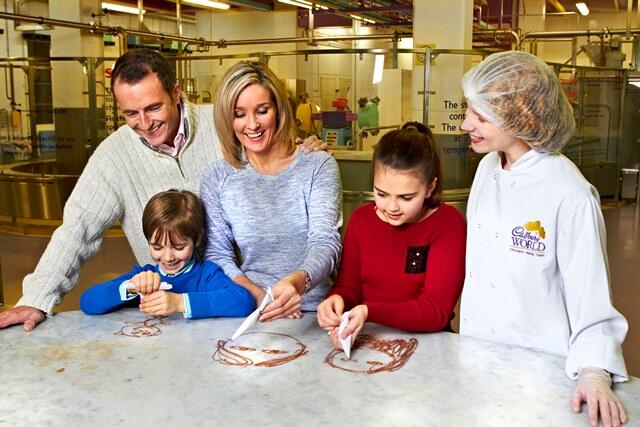 City of London Distillery Tour
If Vodka and Gin are more of your thing then a tour of the City of London Distillery will be right up your street. Open since November 2012, this is not one of your average food tours in London. It is the first distillery to open its doors in the city for over 200 years and offers a fascinating insight into the production of spirits for just £8. A visit to the Gin Experience will let you view a master distiller at work, peer into the copper stills and sample some of the Distillery's famous COLD Vodka and City of London Dry Gin.
To book a tour visit: cityoflondondistillery.com
Smithfield Meat Market Tour
Experience one of the most historic factory tours in London at Smithfield Market. The capital's last remaining central market dates back over 800 years and is bustling with history. On this walking tour visitors will be given a chance to meet the traders, explore the market and be guided through stories of Smithfield's evolution. Be prepared for an early start as tours begin at 7am, but throw you right into the heart of the action at Smithfield.
To book a tour visit: smithfieldmarket.com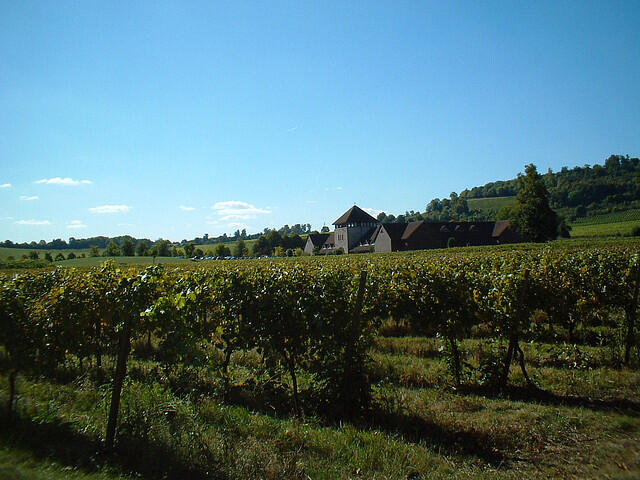 Denbies Ultimate Wine Experience Tour
If you're looking for a little country escape compared to the other food factory tours then head to the small market town of Dorking. Just an hour outside of London lies Denbies Wine Estate,  the largest vineyard in England. Denbies Wine Estate has been producing wine since 1986 and makes around 400,000 bottles every year. For just £9.75, their Ultimate Wine Experience will give you an interesting insight into the process of wine making. The tour consists of a short film in their unique circular cinema, a visit to the working winery and finally a tasting of some of Denbies award-winning wine.
To book a tour visit: denbies.co.uk
If you're looking to try something a little bit different then be sure to visit one of these food factories the next time you're in London. Most of the tours last from between 2-3 hours so in order to avoid disappointment be sure to book well in advance. And finally, don't forget to prepare yourself to taste some of the best food and drink made right in the heart of the city!
***
Planning your trip to London? Read about our  5 favourite things to do in London
Our food tour in London is the perfect way to explore London if you like culture, history, and food