2681 Views
What is one of the most iconic things associated with Amsterdam? Canals, of course. And Amsterdammers know best how to celebrate their beauty, especially during the upcoming annual Grachtenfestival (Canal Festival). There are many summer festivals in Amsterdam, but as far as music events are concerned, the classical Grachtenfestival along the canals is one of the most scenic.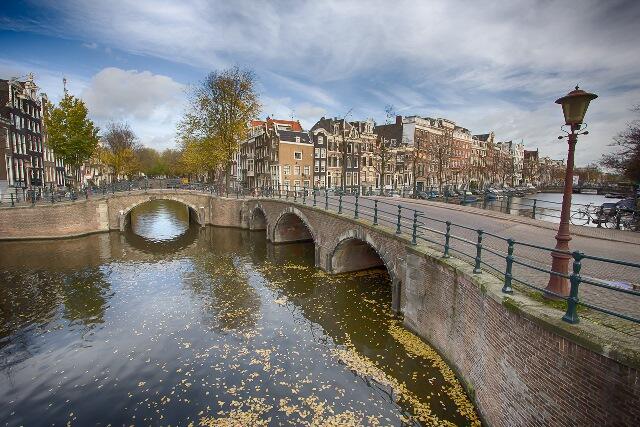 Already in its 17th edition, this year's festival runs from August 15 to 24, 2014, giving you the chance to listen to classical and jazz music performed by well-known artists as well as promising musicians just at the start of their careers. Concerts will take place at beautiful locations at the city's oldest canals, which are appreciated not only by the locals. The historic city center of Amsterdam is a UNESCO World Heritage listed site since 2010, and more than 60,000 visitors from the Netherlands and abroad come to the Grachtenfestival every year to listen to music and appreciate the beauty of its spectacular locations.
At first I thought that the concerts would be held in "regular" open-air theaters and on podiums, but the festival turns out to be much more creative! Not only do the event organizers rig up temporary stages right there on the canals themselves (think giant floating rafts housing entire orchestras). The Grachtenfestival committee also picks a theme each year and arranges events in venues that fit the concept. This year's theme is "Upside Down," and the classical music concerts will be performed atop very high locations, as well as deep under the ground. One concert will even be performed in a large vessel used to carry bicycles picked up from the bottom of the canals!

The website of the festival explains that the theme of high-low opposition will be reflected not only in the physical locations of the concerts, but also more metaphorically in the accessibility of the festival to the larger audience. "The classical music is performed to the highest levels, but presented in a way that is accessible to all," the organizers explain. And this declaration seems to hold true. Although classical music is usually performed in elegant locations and is accessible only to few who can afford to pay for this pleasure, the city of Amsterdam tries to change this. Many concerts during the festival are free of charge, and those that have an entry fee are still quite inexpensive. The most costly events are Così fan tutte: Operafront in Stadsschouwburg Amsterdam (€33 per ticket) and the 2-hour Picnic at the Olympic Stadium with more than 125 musicians performing while the audience sits on the grass eating and drinking (up to €65 per ticket). You can buy your tickets on the Grachtenfestival website.