3709 Views
In the Czech Republic, the name Pavel Maurer has become synonymous with good food. A former advertising executive, Mr. Maurer is now the publisher and editor of the Maurer's Grand Restaurant Selection guide. Similar to the American Zagat Survey—with independent rankings compiled using tips from an army of reviewers—each new edition is hungrily anticipated by local foodie fanatics, "Gastronauts" in Maurer-speak, for its definitive Top 10 lists (more about those in a moment).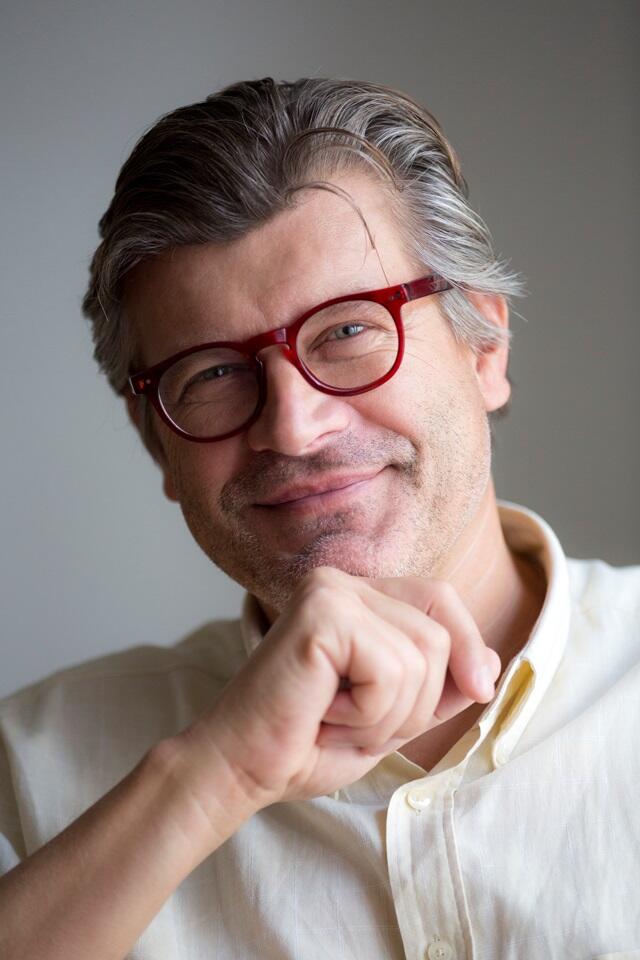 Mr. Maurer also founded the Czech Republic's largest and most celebrated annual gastronomy event, the Prague Food Festival. Now in its ninth year, this lavish picnic on the lawns of Prague Castle is scheduled for May 29-31, and if you are in the Czech capital on those dates we highly recommend that you attend.
As if this isn't a robust enough résumé, Mr. Maurer has made it his life's work to discourage people from what he calls "eating stupid" by organizing an annual restaurant festival and food-related travel excursions.
Somehow, in the midst of all this eating, organizing, and evangelizing, he found time to talk to us about the Prague dining scene, his favorite Czech dishes, and what's new at this year's food festival.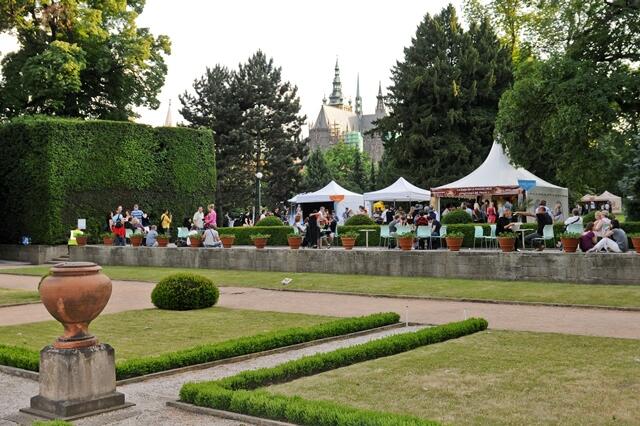 How did it happen that food became your life's passion?
 There was no plan. In 1997, we published the first edition of our restaurant guide. We expected it to have a lifetime of one year. There was no marketing strategy, no goals; it was just a tool for finding good food.
 For our readers who are not familiar with the concept, what or who is a "Gastronaut?"

A Gastronaut is a human being who is attracted by food, like astronauts are drawn to stars. They like to travel for food, like to talk about food and think about food, they like to share opinions and send their votes and comments to us.
 What are your favorite regions in Europe for dining and drinking?
Andalusia, Catalonia, and Sardinia.

The culinary landscape in Prague and the Czech Republic has changed drastically in the past decade. Why?
Smart chefs travel and apprentice in other kitchens. People know more about food and push restaurants to cook better. In the last several years there has been the great influence of farmer's markets selling seasonal ingredients; and especially the young foodie generation is already prepared to pay more for good food and for culinary entertainment! (Eatertainment?)
 Who are your Czech (or other nationality) culinary heroes?

Michal Göth from Hotel Miura Čeladná, is one of the most talented and modest chefs. Catalan chef Paco Pérez who is able to prepare a dinner of 39 unbelievable degustation portions for one person, and you survive. Jamie Oliver for his "Ministry of Food" idea and for his passion for healthy food in school canteens.
 Your guide to Prague restaurants is definitive! Did you personally eat at all of these places?  
In the first edition that we put out in 1997, it was just a guide to Prague restaurants. The next edition covered the entire country so it was not possible for me to eat everywhere. A pity.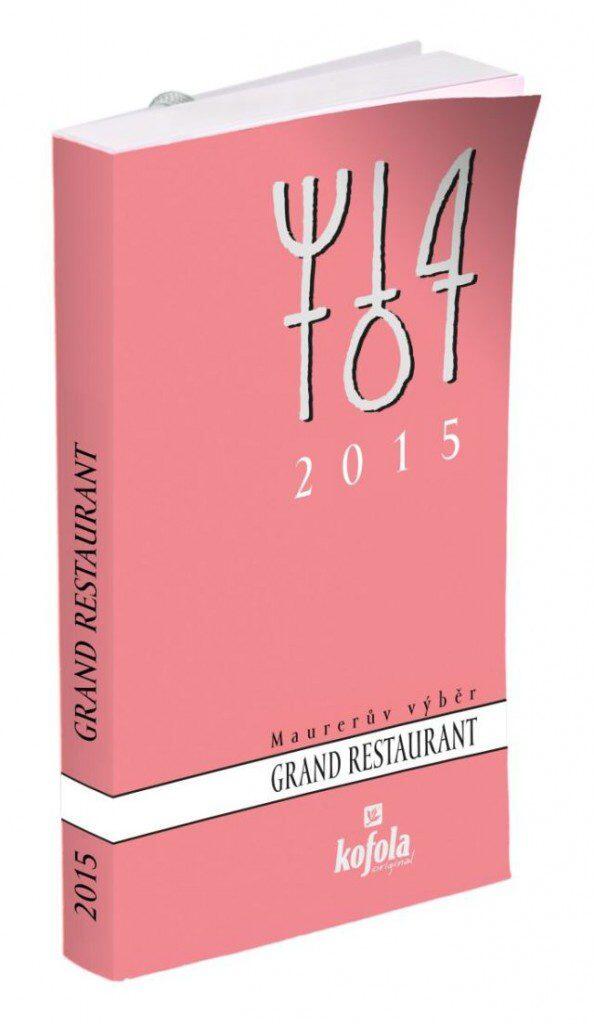 Can you recommend some highlights or best dining destinations from your book, for our readers who can't speak Czech?
I do not want to recommend my personal opinion. But the book, website, or app will guide you through the best in everything from Czech to even Italian or Thai cuisine.
[See Maurer's Absolute Top 10 Restaurants in the Czech Republic here.]
Summarize your "Don't Eat Stupid" philosophy. I think it applies to a wide audience, not just Czechs. 
You can see our full "20 Commandments" on the website. They include:
Remember what you put in your mouth.
Find the time to eat and enjoy it.
Food and drink must be in harmony.
Respect quality local and seasonal ingredients.
Return to the family table.
Love through the stomach.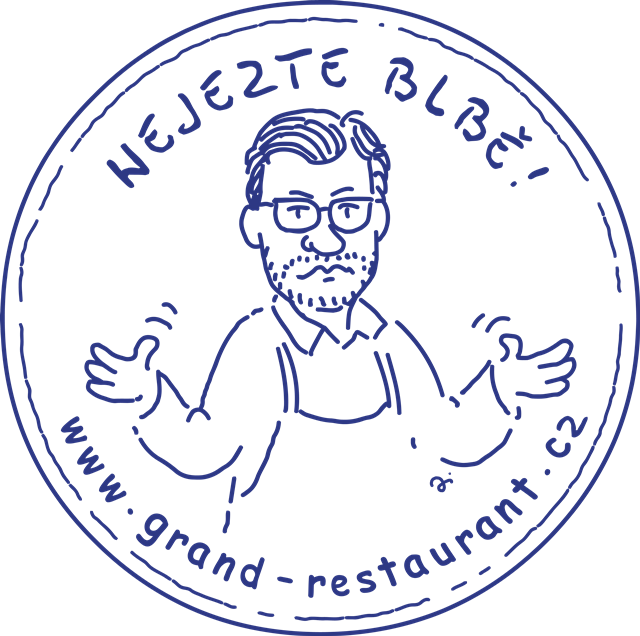 The Prague Food Festival is on the way. What do we have to look forward to this year?   
You will meet Michelin-starred chefs, experience a culinary gladiator contest, taste selected delicacies, and drink in from 40 stalls and top restaurants from the Maurer's Grand Restaurant Selection guide. Also on the menu: Bison from Nebraska, an edible insect menu, organic cheese, both domestic and foreign wines from classic and organic production, 24-hour braised goat, raw food, a special beer made just for this festival, an aqua sommelier presenting a unique water card, and Caribbean music and dancing.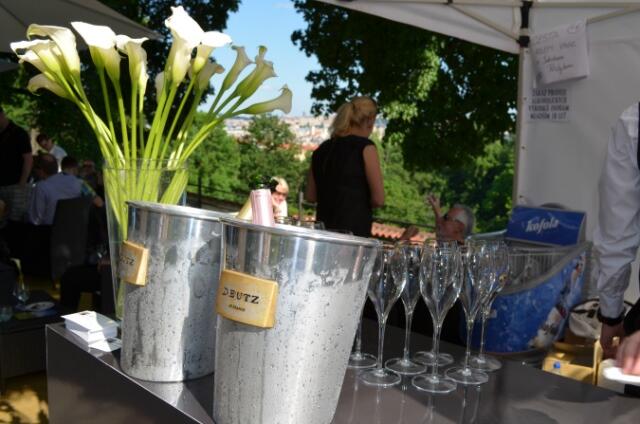 What is your ultimate guilty pleasure in Czech food?

A traditional Czech open-faced sandwich (obložený chlebíček) with eggs, potato salad, mayonnaise, and ham that was invented by [delicatessen owner] Jan Paukert in the beginning of the last century in Prague.
 Any predictions for the future of dining out in Prague and your role in it?

More focus on light Czech cuisine, "home restaurants", saving food as a philosophy. Every year our company supports charity projects selected from the world of gastronomy (e.g. cooking with women without homes, helping the handicapped prepare healthy snacks for students, Fairtrade, etc.)
 Where do you take visiting friends for a great meal?

My secret.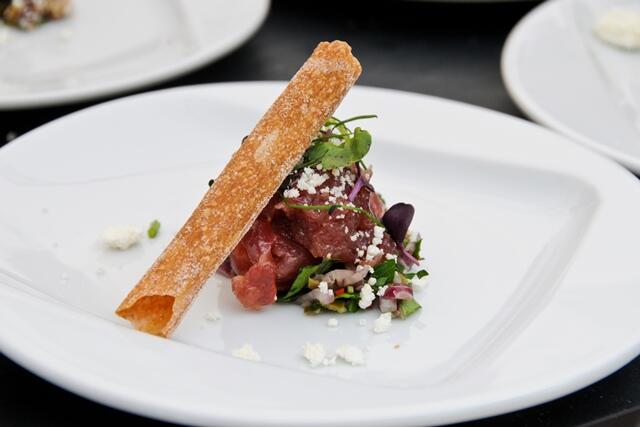 ***
While Mr. Maurer likes to keep quiet on his personal favorite Czech restaurants, his guide offers a wealth of options via categorized top 10 lists—a highly recommended resource for those looking for an amazing dining experience in Prague and beyond:
Top 10 for Food: http://www.grandrestaurant.cz/top-10-food
Top 10 for Interior: http://www.grandrestaurant.cz/top-10-interior
Top 10 for Service: http://www.grandrestaurant.cz/top-10-services
Top 10 Cheapest: http://www.grandrestaurant.cz/top-10-cheapest