1741 Views
We all know of London's long-spanning history; there is visual evidence of this all around us. From the segments of Roman walls in the city to renowned tourist attractions like the Tower of London, St Paul's Cathedral and the Houses of Parliament, history buffs are spoiled for choice when visiting London.
For me, getting to visit places like these is the closest thing to time travel that I could ever experience. For brief moments, and imagination allowing, you get to have a glimpse of what London may have been like in those past periods of history.
While all of the tourist sites mentioned above played an important role in religion, politics or defence, my favourite historical spots in London are a little less prominent. If there's going to be some time travel, it may as well involve seeing the places where people actually lived out their lives. And, thanks to organisations like National Trust, English Heritage and a multitude of others, we can do just that.
There are many spots that I could list here, but these are some of the most fascinating historical homes in London.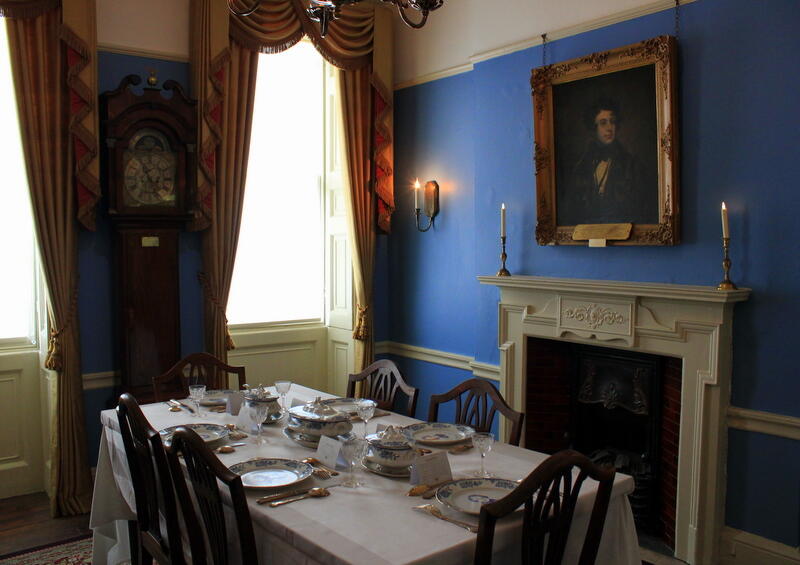 London's Best Historical Homes
Charles Dickens House Museum
Where? 48 Doughty Street; nearest Underground station is Russell Square 
Why should I visit?
If you've ever read and loved a Charles Dickens novel, you will need no convincing!
The author lived at this house between 1837 and 1839, and the interiors of the house resemble what the house would've looked like at this time. Two of his ten (yes, TEN) children were born here, and he also penned Oliver Twist and Nicholas Nickleby during his time at number 48.
On your self-guided tour of the Charles Dickens House Museum, you'll be able to see a dining room that hosted some of the greatest minds of the time, a Victorian-era kitchen, as well as Dickens memorabilia – including his writing desk – on the upper floors.
Admission costs £8 for adults; opening hours are Monday to Sunday, 10am until 5pm.
Ham House and Gardens
Where? TW10 7RS; the nearest Underground station is Richmond
Why should I visit?
Set in a picturesque spot on the side of the Thames, Ham House and Gardens is one of the most rewarding spots for a day out in London. Boasting a 400-year-old collection of furniture and paintings and stunning diamond-shaped gardens of lavender, Ham House has also been used as a film location for Anna Karenina, Never Let Me Go and The Young Victoria.
A tour of Ham House is self-guided, so you'll be free to wander the beautifully decorated rooms at your own pace.
Admission to the house and gardens costs £11; opening hours are Sundays to Thursdays, 10am until 5pm.
Eltham Palace
Where? SE9 5QE, Eltham; the nearest rail station is Mottingham
Why should I visit?
While the site of Eltham Palace had its beginnings as a bishop's home in the 14th Century and, later, as a Tudor palace, it is now known as one of the best examples of the 1930s art deco architectural style.
Millionaires Stephen and Virginia Courtauld obtained the property, which mostly contained ruins, and built their modernist home on site. The home has been restored to its 1930s glory – down to the era-appropriate magazines on the coffee table – and is full of quirks, from the climbing frame for the Courtauld's pet lemur to the decadent gardens and the Tudor-period great hall.
Admission costs £10.20; opening hours are Sunday to Thursday from 10am to 6pm.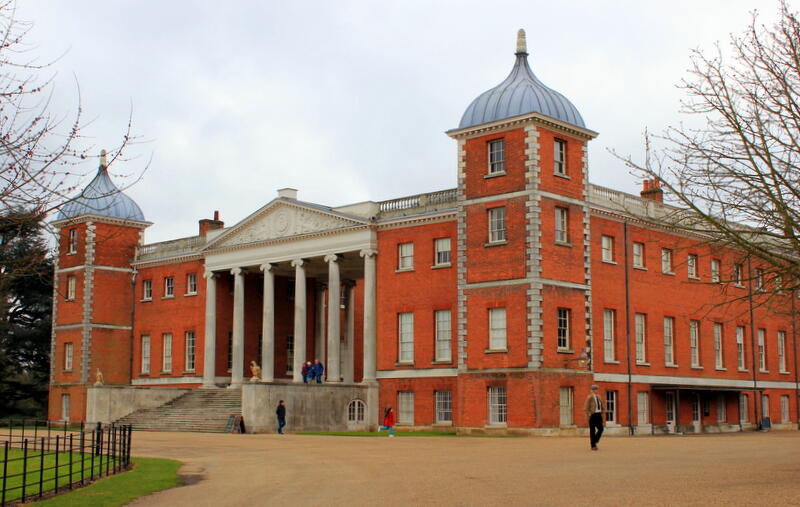 Osterley House
Where? TW7 4RB, Osterley; the nearest Underground station is Osterley.
Why should I visit?
Osterley House presents visitors with the opportunity to see a home so grand that even Queen Elizabeth I had to see it twice.
'Large' is the most obvious adjective when it comes to Osterley House; the mansion has numerous rooms to explore. The Long Gallery is especially stunning, as you can almost imagine the extravagant balls that were once hosted here.
The surrounding gardens and park round this out as a perfect day trip for the family. And, if you think Osterley looks familiar, that's because it was used as a set for 2012's The Dark Knight Rises.
Admission costs £10.25; opening hours are Wednesday to Sunday from 11am until 5pm.
Hampton Court Palace
Where? The nearest rail station is Hampton Court.
Why should I visit?
So we've now seen where the wealthy lived, but how about the royals?
Hampton Court Palace is one of London's most famous Tudor homes, dating back to the 16th Century. In truth, Hampton Court is actually made of two palaces; Henry VIII's home, as well as later additions designed by Sir Christopher Wren.
This historical home may be the most expensive to visit out of this list, but Hampton Court Palace pulls out all of the stops. Your entry ticket will include an audio guide, the opportunity to dress up and full access to the gardens and maze. Also, don't be surprised if you encounter Anne Boleyn in the hallways; actors impersonating these historical characters roam the palace and grounds.
Admission costs £18.20; opening hours are Monday to Sunday from 10am to 6pm.
Any of these historical homes is worthy of a visit; perhaps, at the end of your day out, you'll end up agreeing with me that this is the most affordable (and risk-free) form of time travel.