2330 Views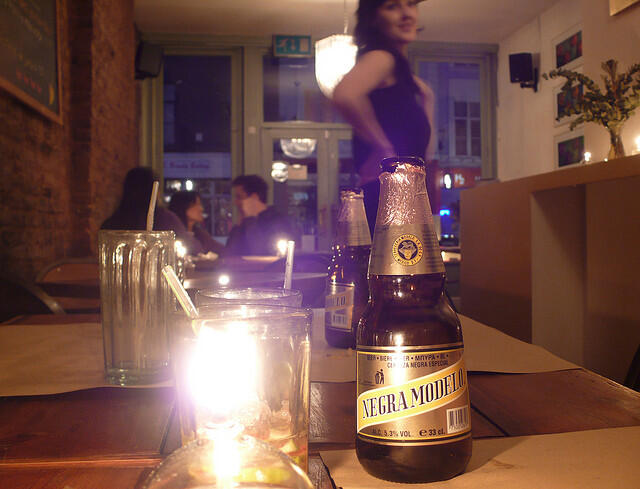 While our walking tour of East London shows you the latest and greatest that Shoreditch has to offer, where's a newbie Londoner to find some seriously delicious international cuisine outside of the East End?
Enter: Notting Hill.
This cute corner of London has long played host to a diverse and eclectic population that carries along with it an array of different dining options to satisfy any palate.
Though the popularity of the world-famous Notting Hill Carnival might lead you to think that you can only find fantastic Caribbean food in the area, you'll be pleasantly surprised to learn that all corners of the globe are represented in this quaint and colorful neighborhood!  While there's a lot on offer, we've narrowed down the cream of the crop–be sure to check them out between your other London sightseeing tours.  Here's a list of some of our favorite food joints in Notting Hill, from Thai to Mexican, and with a splash of the Caribbean thrown in!
Mexican Food Restaurants
Taqueria
One of the most common complaints about London is that you can't find good Mexican food anywhere. That may well have been the case a few years ago, but thankfully there's a (relatively) new kid on the block to save the day! Quesadillas, carnitas, and chorizo are only the tip of the iceberg. You can snap up a few plates to share without breaking the bank – and we'd be doing you a disservice if we didn't mention that they have an entire menu dedicated to tequila.
You've heard of Portobello Road, right? Well, snuggled in between the history and culture is another Mexican gem serving up delicious food and lots of atmosphere. Take advantage of the Santo's dinner club, featuring one-off menus from guest-chefs, or peruse their simple yet jam-packed menu for a range of pollo (chicken), lamb, beef, pork, or veggie-based dishes.  When you take look at the menu, be sure to note the DJ nights!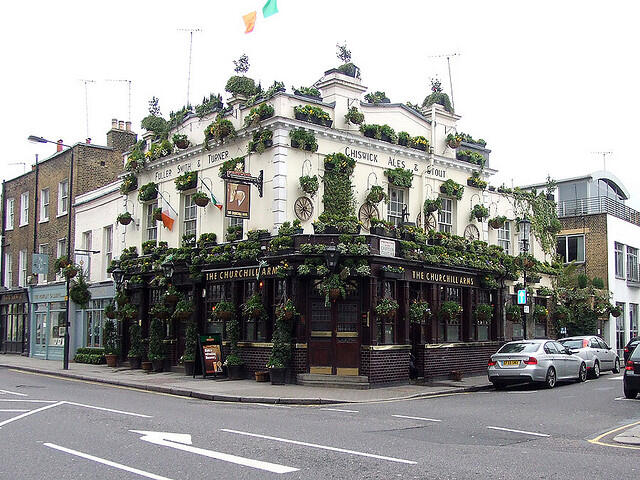 This next one is a bit different, but stay with us. Want to mix a traditional English pub with a bit of spice? Take a taste of Thailand in this charming and cozy watering hole. While it looks like a simple pub that's been bombed with a flower shop, it boasts an extensive beer menu and some of the most affordable and tasty Thai food in town.  Don't believe us? Have a look!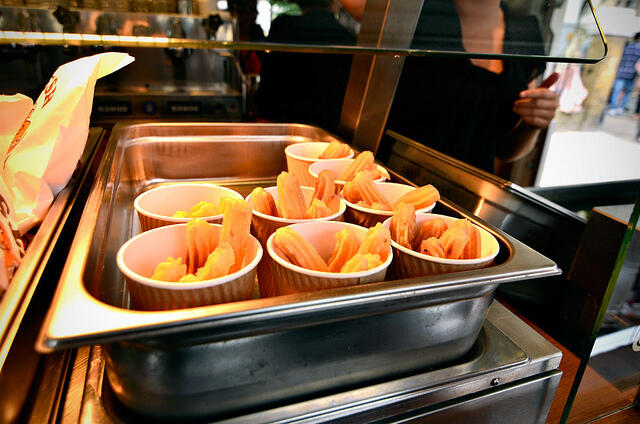 No list about ethnic food in Notting Hill would be complete without a trip to the Caribbean. While this writer is partial to any establishment that serves saltfish fritters, we can honestly say this is one of the more promising of the trendy Caribbean offerings in the neighborhood. Sample jerk, curry, coconut, and many of the other traditional flavorings of the islands while you sip on – of course – a delicious rum cocktail. While you'll have to pack away a few extra pennies for an outing at The Rum Kitchen, the ribs alone are well worth a visit!
Notting Hill is one of the most vibrant and diverse neighborhoods of all of London, so don't limit yourself to the choices above if you've got a bit of extra time in the city! If you're crunched for time, though, and want to go straight to the source of deliciousness, this list should have you covered!
***
Notting Hill is not the only place to experience the amazing diversity of ethnic foods in London.  Join us for a walking, sight-seeing, and eating tour of the East End!