56743 Views
Italy is synonymous with food, and yet Italian food abroad is often lumped together as homogenous pizza and pasta dishes. Did you know, however, that Italian cuisine is extraordinarily regional? While the Neapolitans may be eating pizza, the Romans will be eating pasta carbonara, the Milanese risotto, and the Florentines bean soup… the variations are endless!
Want a literal taste of Italy? Then join one of our top-rated food tours in Rome or Florence. In the meantime, we've teamed up with illustrator Edward McGowan to help you make sense of the huge range of "Italian" food and where each dish originates from via our foodie map of Italy…buon appetito!
16 Italian Foods and Drinks You Have To Try:
A Gastronomic Map of Italy's Best Cuisine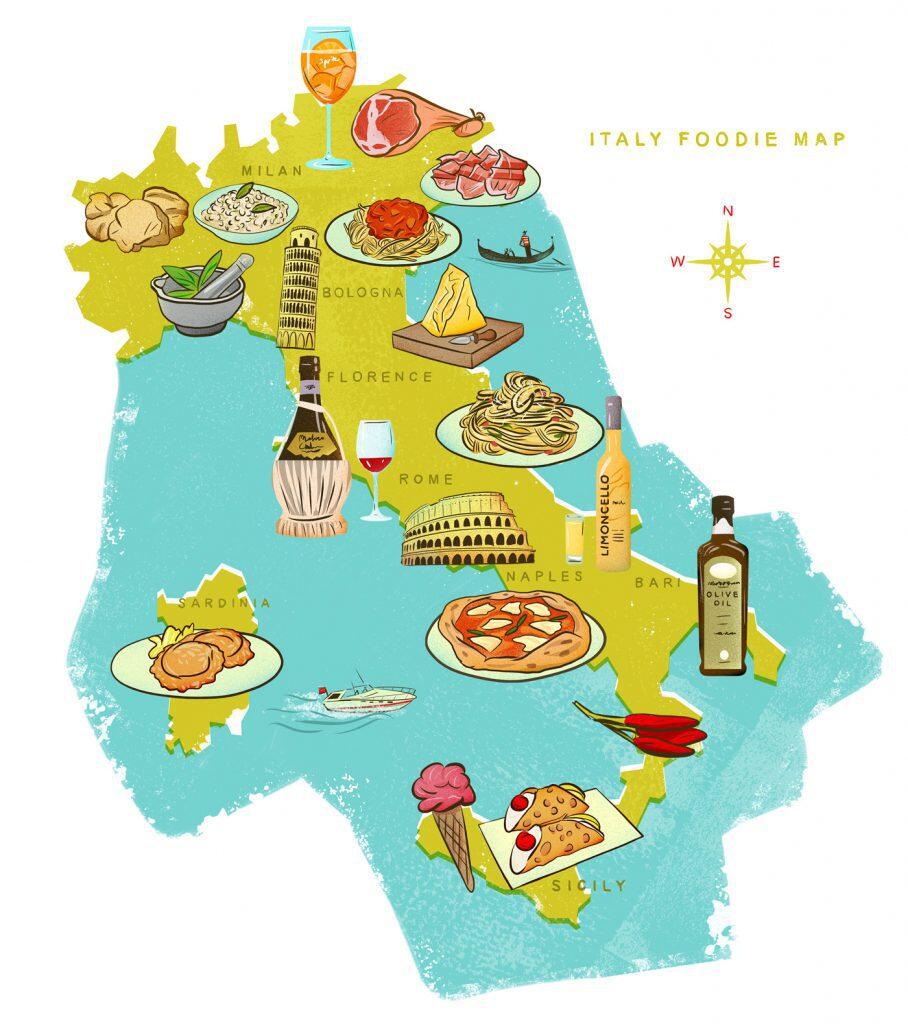 Risotto
Milan, Lombardy
This deliciously creamy rice dish hails from the north of Italy and is made by toasting rice with butter and onion, adding stock and cooking until soft. Risotto can be prepared with a variety of ingredients such as seafood, porcini mushrooms and sausage. However don't miss the traditional Risotto alla Milanese which is made with meat stock, bone marrow, cheese and a hefty dose of saffron to give it its trademark vivid yellow hue.
Where to eat Risotto: In Milan, go to Trattoria Masuelli San Marco where they have been using the traditional Risotto alla Milanese recipe since they opened in 1921.
Ragù alla Bolognese
Bologna, Emilia Romagna
Those who come to Italy looking for Spaghetti Bolognese may be disappointed to learn that technically it does not exist. The closest thing Italians have to a 'spag bol' is Ragù alla Bolognese which is a meat sauce in the Bolognese style, prepared with a carrots, onion, celery, beef and pork in a tomato sauce. Oh and it is never served with spaghetti, only tagliatelle!
Where to eat Ragù alla Bolognese: It is hard to find a bad ragù in Bologna but try Trattoria Annamaria where the sauce is cooked for 8 hours for the most authentic flavour.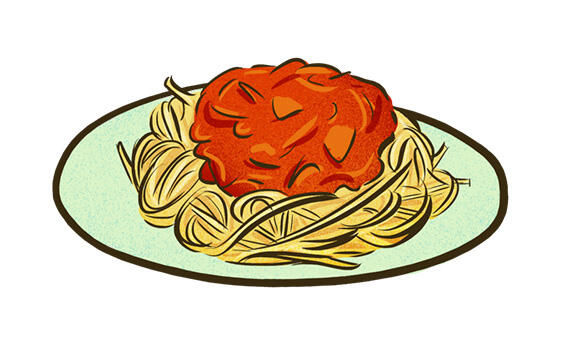 Carbonara
Rome, Lazio
Traditional Roman Carbonara is made with just four basic ingredients: guanciale (cured pork jowl), eggs, pecorino romano cheese and black pepper. That means no cream, ever! Instead, the mixture of eggs and cheese provide the creaminess of the dish. The origins of Carbonara are unclear but the name is thought to be derived for the Italian word for charcoal and many believe it was prepared as a filling meal for coal miners.
Where to eat Carbonara: When in Rome head to Da Enzo al 29 for some of the best pasta in town, or take our Taste of Testaccio tour to try one of the best-rated Carbonaras in town at Flavio al Velavevodetto.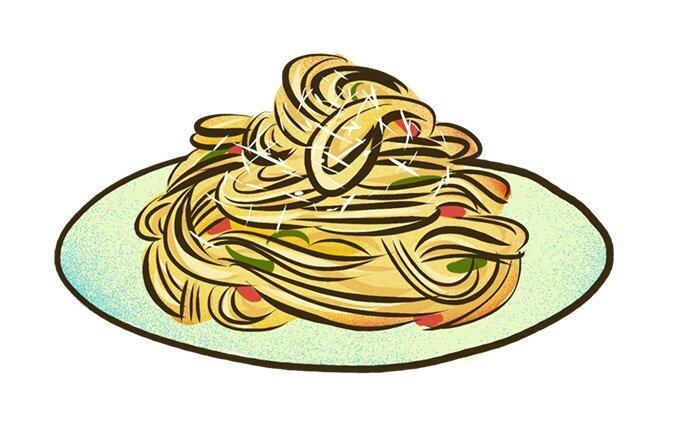 Pizza
Naples, Campania
Although pizza can be found everywhere nowadays its true home is Naples and no trip to the city would be complete without eating an authentic 'pizza napoletana'. With a thicker crust than its Roman counterpart, the toppings are kept simple with most Italians opting for a patriotic Margherita with tomatoes, mozzarella and basil-the colours of the Italian flag.
Where to eat pizza: For a true Napolitan pizza experience it has to be Da Michele which has been in business since 1870. Otherwise take a trip to Brandi where the Margherita pizza was invented in 1889 in honour of Queen Margherita of Savoy.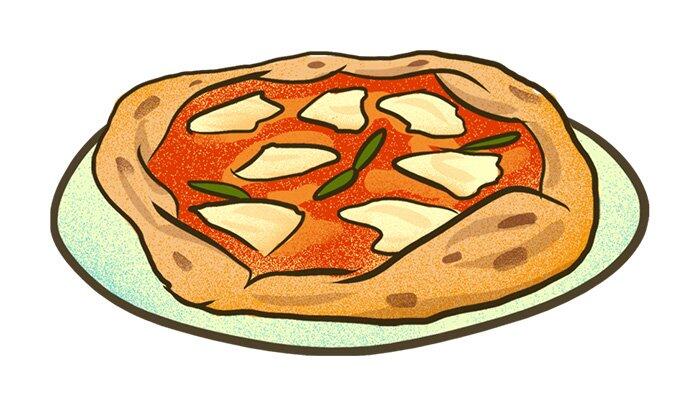 Cannoli
Sicily
Many different versions of Sicilian cannoli are found across the world nowadays but nothing beats the real thing. These 'tubes' of crisp pastry dough are piped through with a sweetened ricotta cheese, usually mixed with chocolate chips. They are then decorated with candied fruits, chocolate or pistachio. Cannoli are thought to have originated in Palermo during the Arab control of Sicily, possibly as a symbol of fertility. For a long time they were eaten only during Carnival but now can be enjoyed any time of the year.
Where to eat cannoli: Pretty much any good pastry shop in Sicily will have great cannoli, but the best choice is anywhere that fills the tubes to order as this will guarantee a crisp outer shell and fresh filling.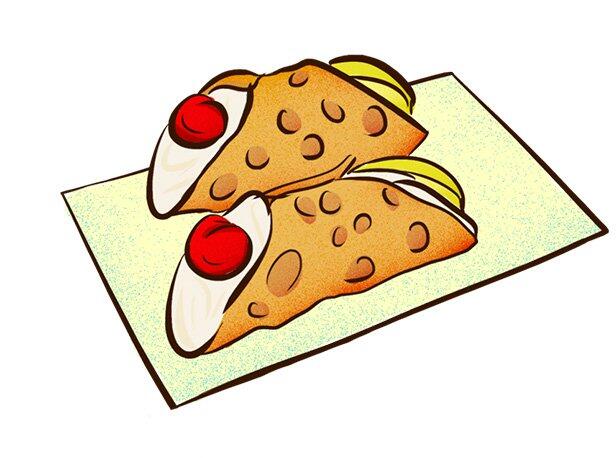 Seadas
Sardinia
These delicious Sardinian pastries are the perfect combination of sweet and savoury and can be eaten as either an appetizer or a dessert. The big 'ravioli' of rustic semolina pastry are filled with lemon-infused pecorino cheese then deep-fried and drizzled with honey. Seadas orginated in the centre of Sardinia where the fertile farmland led to the wide production of sheep's milk cheese, hence the use of pecorino.
Where to eat seadas: If you are in Sardinia seadas are not going to be difficult to find. However, always make sure that they are freshly fried so they are still warm and the cheese is soft and melted.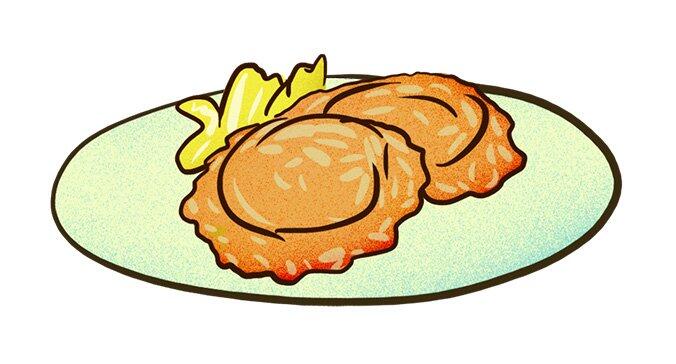 Prosciutto San Daniele
Friuli Venezia Giulia
Although Parma ham is perhaps more famous on an International level, the area of San Daniele in the north-eastern region of Fruili Venezia Giulia produces some of the most delicious, melt-in-the-mouth prosciutto in all of Italy. The area's particular microclimate and the quality of the meat combine during the curing process to produce a soft, sweet ham unlike any other.
Where to eat Prosciutto San Daniele: Prosciutto San Daniele can be found in any good 'alimentari' or delicatessen in Italy. Try some from Rome's acclaimed Volpetti gourmet food store on our Taste of Testaccio tour.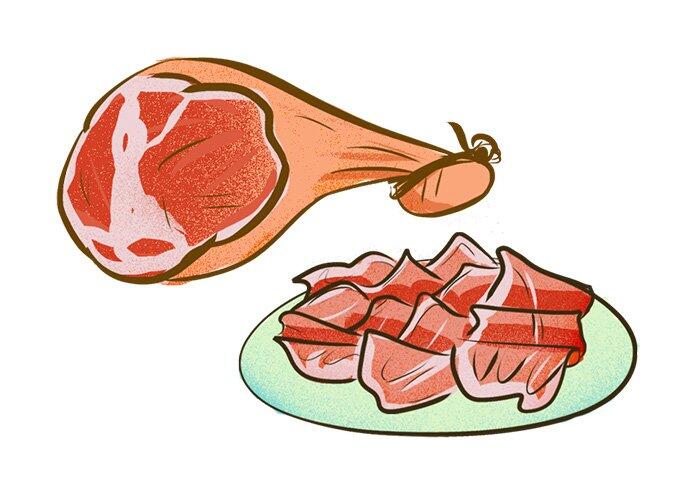 Pesto Genovese
Genoa, Liguria
Traditional Genoan pesto is a tribute to two of the wonderful fresh ingredients of the Liguria region: small leaves of fresh, local basil and excellent, aromatic, Ligurian olive oil. Add garlic, parmesan, pecorino, salt, pine nuts and a hefty dose of patience to grind it all together in a pestle and mortar. The authentic Genovese way to serve pesto is with pasta and the addition of potatoes and green beans.
Where to eat Pesto Genovese: In Genoa you can't go wrong at Il Genovese where the pesto is freshly made every day. When in Rome join our Twilight Trastevere or Trastevere for Foodies tours to try homemade pesto with fresh pasta.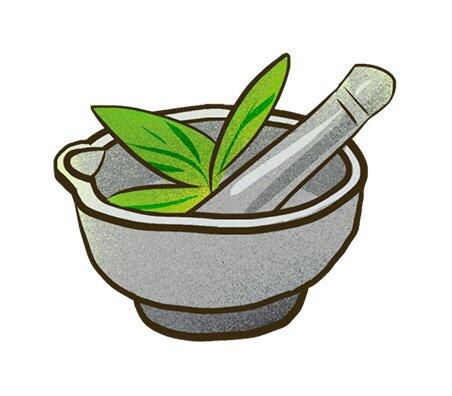 Parmigiano Reggiano
Emilia Romagna
The King of all Italian cheeses, the production of real, authentic Parmigiano Reggiano is restricted to parts of the Emilia Romagna region and a small section of Lombardy. Made with cow's milk and aged for an average of 1-4 years, Parmigiano is widely used in Italian cooking all over the world. The production of just one wheel of Parmigiano requires a whopping 600 liters (158 gallons) of milk!
Where to eat Parmigiano Reggiano: As long as you look out for the name as Parmigiano Reggiano DOP (from the protected restricted area) you can find excellent Parmigiano all over Italy.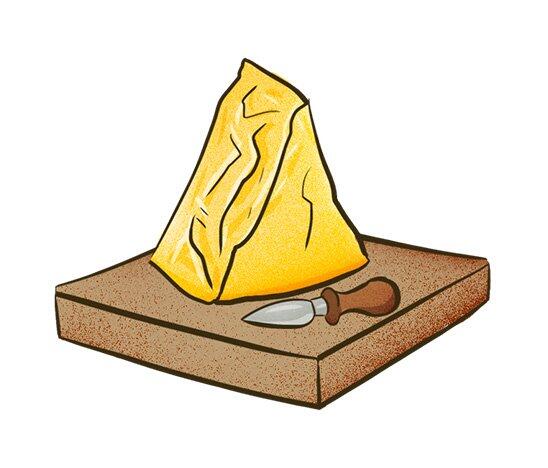 Spritz
Venice
The Italian's favorite aperitivo, the spritz is made with sparkling Prosecco wine and a dash of liqueur such as bitter Campari or the orange-flavoured Aperol served with ice and a slice of orange. Spritz was invented during the 1800s when soldiers from the Austrian empire were stationed in the Veneto region. Not being used to the higher alcohol content of the local wines, they would 'spritz' a little water into them (spritzen means splash in German). Now the spritz is one of the most common pre-dinner drinks all over Italy.
Where to drink Spritz: Any bar in Italy will make a spritz if asked, look out for Happy Hour/Aperitivo spots where you can load up on the free buffet when you order a drink.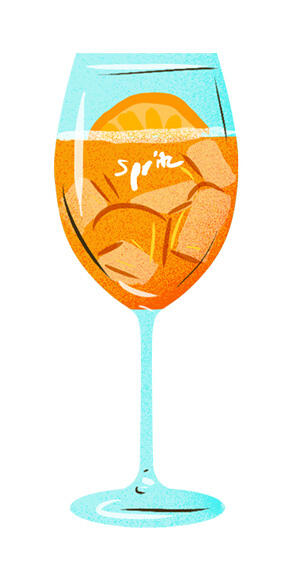 Chianti
Tuscany
Tuscan wines are popular all over the globe but the best-known is without a doubt Chianti. Produced in the Chianti region between Florence and Siena, there are now many restrictions in place to ensure the quality of the real Chianti from the areas where it is produced to the combination of the grape varieties used. To ensure you are drinking an authentic Chianti, look for the black rooster symbol on the label.
Where to drink Chianti: Join our Other Side of Florence food tour to drink Chianti and hear more about the black rooster!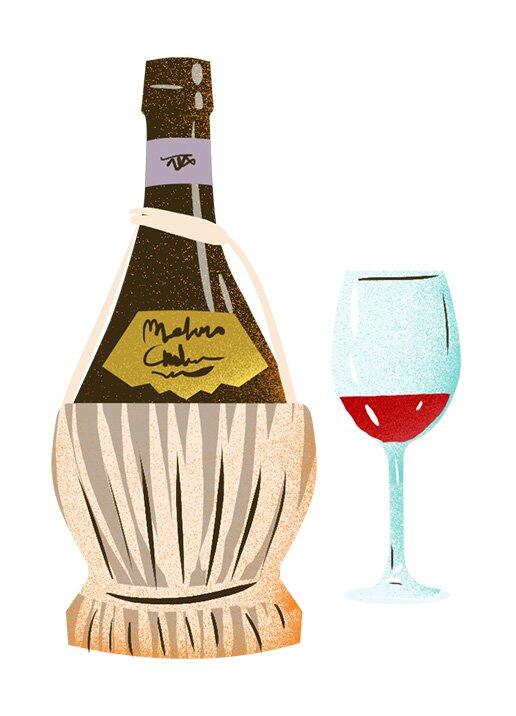 Limoncello
Capri / Amalfi Coast
Anyone who visits the beautiful Amalfi Coast cannot fail to notice the gigantic lemons which grow in the area. These form the base of one of Italy's most popular digestivi or after-dinner drinks, Limoncello. The bright yellow drink is made by steeping the lemon zests in alcohol until the oil is released and then mixing with a sugar syrup. The flavour of Limoncello can vary depending on the sugar/alcohol levels and the quality and flavour of the lemons used.
Where to drink Limoncello: After dinner, do like the Italians and order a caffè (espresso) and a chilled glass of Limoncello to digest!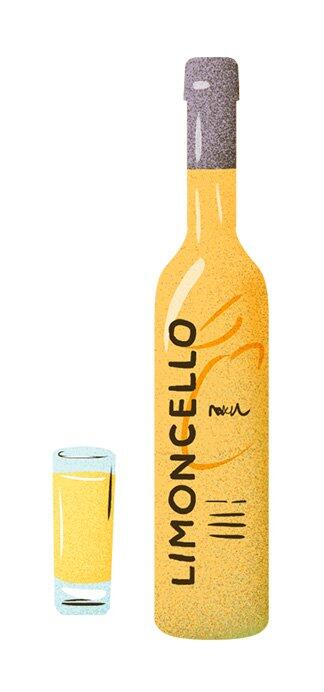 White Truffle of Alba
Piedmont
Truffles are a member of the mushroom family and grow underground, in the wild. Due to the very specific conditions required for truffles to grow they can only be found in specific areas at certain times. The effort of hunting them, along with the rarity of finding them, make truffles one of the most expensive ingredients in the world. The most-prized truffles in Italy are the white truffles of Alba, in the Piedmont region in the north of the country which can sell for thousands and thousands of Euros.
Where to eat white truffles: Head to the town of Alba during October or November when the White Truffle Festival takes place.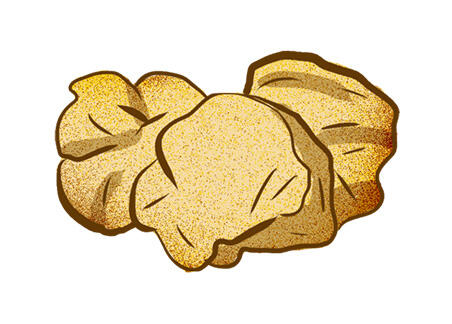 Extra Virgin Olive Oil
Puglia
Many regions of Italy produce olive oil but the biggest producer in the whole country is Puglia, the 'heel' of Italy which boasts a fantastic climate and the ideal terrain for olive trees. There are different grades of olive oil all of which have various characteristics; from the delicate, golden oils ideal to serve on uncooked dishes, to the intense green, fruity oils with a touch of spiciness which are perfect for grilling and roasting.
Where to buy olive oil: Any good gourmet food store in Italy will have a selection of oils from different regions. Steer clear of cheap 'fake' oils and where possible try before you buy. Good olive oil can be expensive but it's worth it!

Red Chili Peppers
Calabria
Many Italians steer clear of very spicy foods but for the exception head down to Calabria where the red chilli pepper (peperoncino) is king! Some of the most common ways to use peperoncino are either with pasta in a zingy penne all'arrabbiata (literally 'angry' pasta) or in the wonderful Calabrese 'nduja which is a spicy, spreadable salami made with pork and lots and lots of chilli.
Where to eat red chilli peppers: Spicy foods made with chilli are much more prevalent in the southern regions of Calabria and Sicily. Order pasta all'arrabiata or look out for 'nduja or salame piccante (spicy salami) in any delicatessen.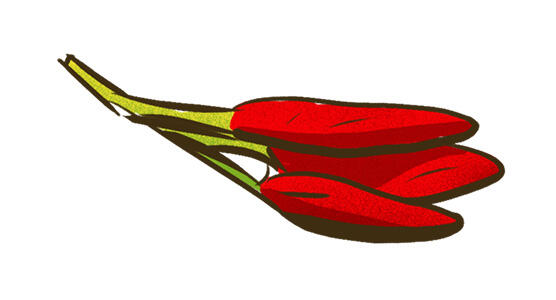 Gelato
Sicily
Although the exact origins of gelato are unclear, Sicily has definitely played a major role in its history. Indeed it was Sicilian fisherman Francesco Procopio dei Coltelli who perfected the first ice-cream machine back in 1686. Although the wide commercialisation of gelato has caused many gelaterie to serve a 'fake' gelato made with a industrial powdered mix, nothing can beat a real, natural gelato made the traditional way.
Where to eat gelato: Book one of our food tours in either Rome or Florence to find out how to tell the difference between 'real' gelato and 'fake' gelato!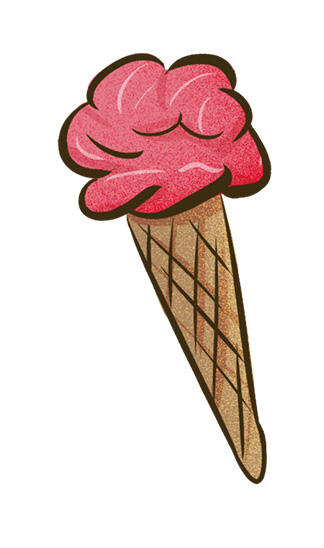 • • •
For more travel and foodie tips for Italy, read the following travel guides with our best restaurant recommendations and things to see and do: