13804 Views
Here at Eating London we love nothing more than spending time in our wonderful capital city but offer us a day trip to one of the castles near London and we'll jump at the chance, not least because England has some of the most beautiful castles in the world, and they're well worth hopping on a train out of London for.
Here's our pick of the best!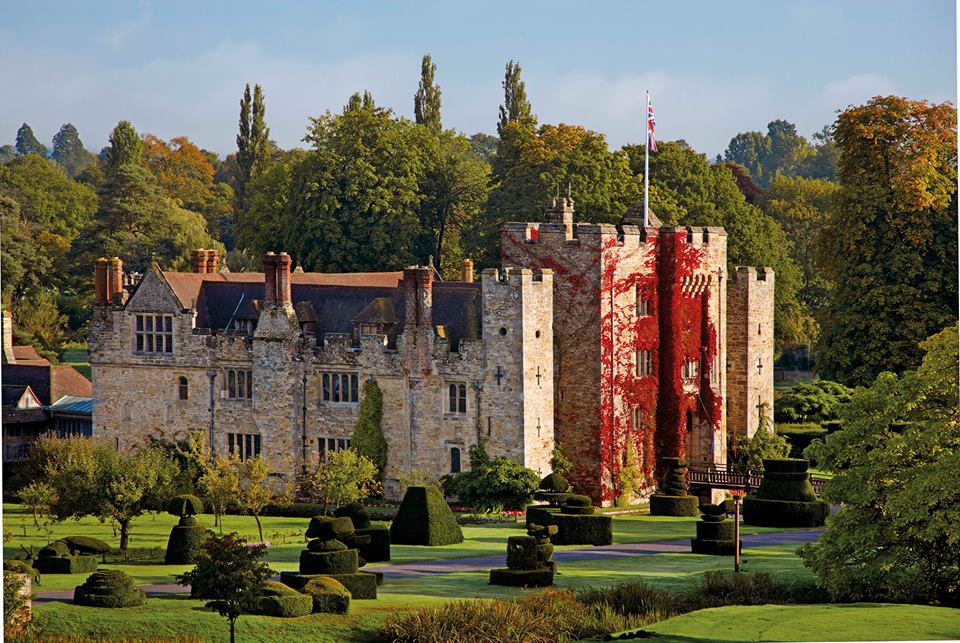 Hever Castle
Just over an hour on the train from London, Hever Castle is a double-moated castle that was once the home of Henry VIII's second wife, Anne Bolelyn. That isn't the only reason you should visit Hever Castle though; it's also home to 3 floors of antiques, prayer books belonging to Anne Bolelyn, and a collection of Tudor portraits that, according to David Starkey, are regarded as 'one of the best collections of Tudor portraits after the National Portrait Gallery.'
The Castle itself is set in 125 acres of gardens which include 3 (yes, 3!) mazes to get lost in: a yew tree maze which was planted in 1904, a water maze where the idea is to get to the centre without getting wet, and a tower maze which can be found in the children's adventure playground.
Also on offer are archery lessons, shield painting, and jousting.
For opening times and tickets for Hever Castle, click here.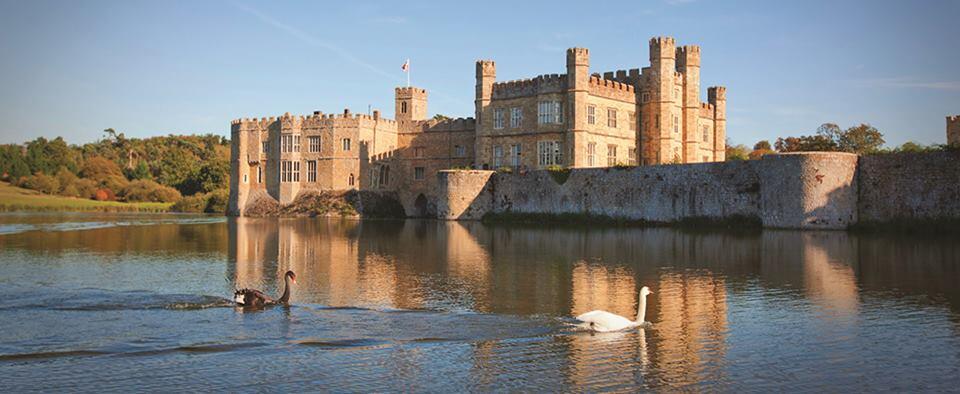 Leeds Castle
Fancy a day out in Kent? Leeds Castle is easily accessible from London Victoria in around 2 hours. Dating from the 19th Century, the castle's set in 500 acres of beautiful parkland and has a range of year-round activities, including 2 playgrounds, falconry displays, a dog collar museum (yes, really), segway tours, and obviously the castle itself which was once the home of Henry VIII and his first wife Catherine of Aragon.
A visit to Leeds Castle wouldn't be complete without getting lost in its maze and you'll be rewarded for your efforts with an amazing grotto at the finish. And if The Androids of Tara is your favourite Doctor Who episode, stick this place on your 'must visit' list because it was filmed right here at Leeds Castle!
For opening times and tickets for more information on Leeds Castle, click here.
Highclere Castle
Highclere Castle is most famous for being one of the filming locations for popular British period drama series Downton Abbey. Series creator Julian Fellowes even had the castle in mind when he wrote it! However, there's lots more to see at this traditional Victorian castle set in a huge 5,000 acre estate in West Berkshire.
100 years ago the castle was the seat of the 5th earl of Carnarvon who discovered the tomb of Tutankhamun in 1922 and to celebrate the 5th earl's achievements, the 8th earl and Countess have opened up a new Egyptian exhibition where you can find unique works of art, Egyptian jewellery, and learn more about how the earl and his colleague Howard Carter came to discover the tomb itself.
Highclere Castle is still a residence and is therefore only open to the public for around 60 to 70 days a year, including 2 weeks at Easter, May bank holidays, and 2 months over the summer. For more information on opening times and visiting Highclere Castle, click here.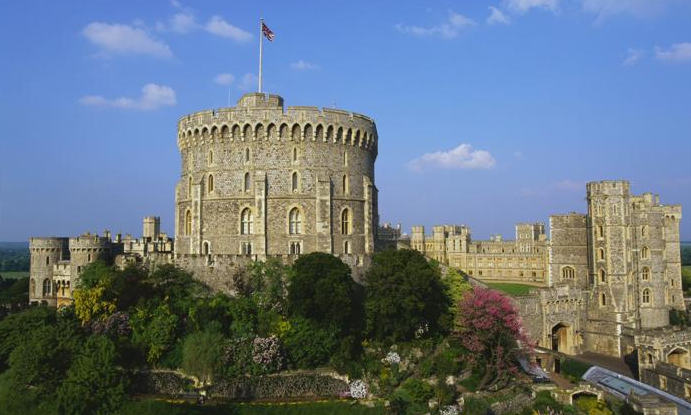 Windsor Castle
We obviously couldn't talk about castles near London without giving Windsor Castle a mention! It's the oldest and largest occupied castle in the entire world, and the official residence of the Queen. Attractions include The State Apartments (furnished with works of art from the Royal Collection), Queen Mary's dolls' house (the most famous in the world) and, depending on when you visit, the private apartments of George IV.
If you've got an hour or two spare after exploring the castle the town of Windsor itself is definitely worth a visit. Take a walk along the River Thames, dine out in Michelin star restaurants, or take a tour of the famous Eton College.
For more information on visiting Windsor Castle, and for tickets, click here.
**********************
**********************