2679 Views
I'm getting excited for all the London Food Festivals that will be taking place this year. How about you? There are many tasty events in the city that will make your visit even more memorable. Let's have a look at some of them…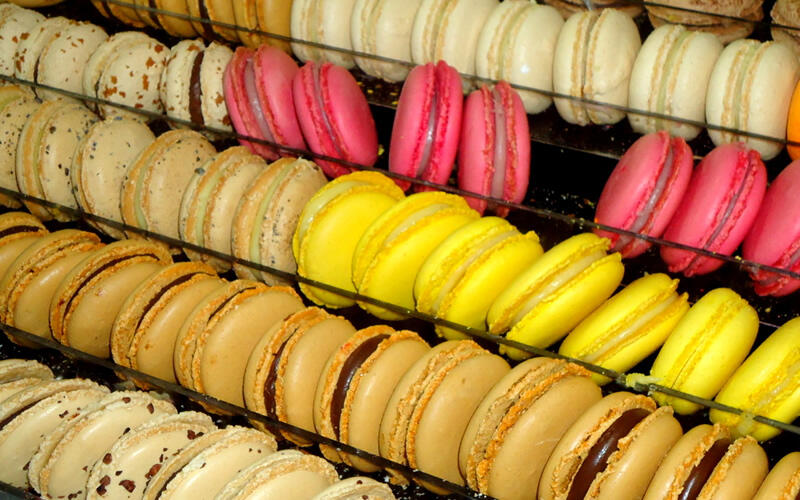 January
This free event started in November 2014, but runs all the way until the first week of January. Besides lots of entertainment, there's also a Christmas market featuring artisan food from all around the world.
February
Pancake Day falls on Shrove Tuesday and is the traditional feast day before the start of Lent (the 40 days leading up to Easter) on Ash Wednesday. As well as eating pancakes, you can participate in a pancake race, where you have to toss pancakes in a frying pan while completing a course. All for charity, of course!
This show will gather together healthy food brands, products and producers, and show you how to balance a healthy lifestyle with your love of good food. Discover wholefoods, superfoods, so-called "free-from" products and natural ingredients; get advice from nutritional experts; learn healthy cooking techniques; sample a selection of delicious and nutritious food and drinks; and live healthily from the inside out.
March
The UK's largest global food and drink event, IFE brings together everyone from convenience stores to large retailers, wholesalers to distributors, hotels, cafes, restaurants and contract caterers.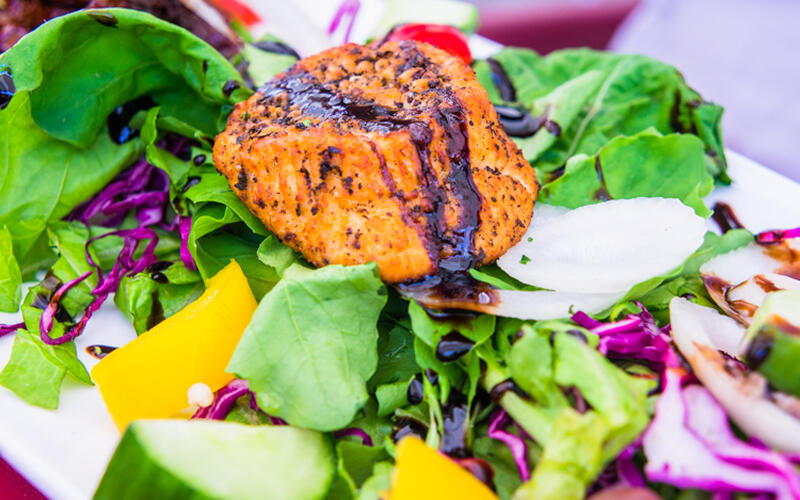 At Cake International at the Excel in London, you can indulge in mouthwatering cakes and related delicacies. Suppliers, traders and others meet together to provide demonstrations and innovative ideas for new cake recipes.
April
250 coffee brands will be showcasing their products at this event. In 2015, the festival will see the first ever Coffee Masters competition to find the best barista in the country. There are also demonstrations and DJs to dance to, and some great gourmet street food to try.
This pop-up event runs alongside the Coffee Festival and showcases some of London's most exciting new brands, featuring everything from fashion to food. This new event feature will be located on the ground floor of The Old Truman Brewery throughout the festival, and entry is free of charge!
May
UK Coffee Week is a nationwide fund-raising initiative where coffee operators, trade professionals and their customers join together to celebrate the vibrancy of British coffee culture while raising valuable funds for the communities which grow our coffee.
Taste delicious food from across the subcontinent at Alchemy on the Southbank in London. Throughout the festival, London's acclaimed Indian Street Kitchen Roti Chai is in residence with its Chaat Shack & Bar at Festival Village, serving up street-inspired buns, "soul food" chaats, traditional masala chai and Keralan cappuccinos.
June
Foodies Festival is the UK's largest celebration of food and drink. Meet top chefs in the Chef's Theatre; taste wine, beer, and cocktails in the Drink's Theatre; and join top pastry chefs in the Chocolate, Cake, Bake and Preserves Theatre. Kids can also learn to cook in the Children's Cookery Theatre.
Taste of London (Jun 17-21)
Enjoy yourself in Regent's Park this summer during 4 days of eating, drinking and entertainment. You can try the taster menus of 40 of the city's best restaurants, or explore the food and drinks from over 200 artisan producers and premium brands from around the world.
July
This 3-day event is at the Olympia Exhibition Centre in London, and showcases vegetarian and vegan products, new products to enrich beauty, and many more related products and services.
While no dates have been confirmed for 2015 yet, keep an eye out for the Real Food Festivals, such as Love London, Eat the World and the Garden Party as they feature some of the best food, all as close to its natural form as possible.
August
This event is held at Olympia in West London. Expect a wide variety of beers, tutored tastings and other educational experiences, as well as music and good food.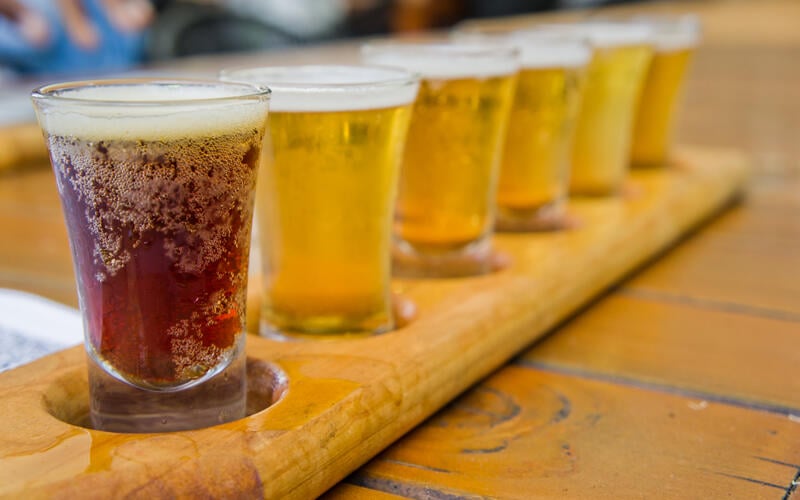 If you are a lover of Caribbean Soul Food, then don't miss the Notting Hill Carnival. Besides food, you can find steel bands, costumed dancers and Calypso music everywhere you go.
September
Specialty & Fine Food Fair is the leading UK trade event that exclusively targets food and drink buyers from the specialty and artisan food industry. Set within Specialty & Fine Food Fair, the Specialty Chocolate Fair showcases luxury and gourmet chocolate. Source products from around 70 fine and artisan chocolate producers from the UK and the rest of the world.
October
Chocolate Week aims to promote fine flavor of chocolate, the independent artisan chocolatiers, and the chocolate companies who work in direct partnership with cocoa farmers, encouraging consumers to pay a fairer price for their chocolate. Dates for 2015 to be confirmed.
November
Taste incredible signature dishes from London's hottest restaurants; see top chefs put their individual twists on winter classics in live demonstrations; get hands-on with interactive master classes; indulge in cheese, wine and chocolate tastings; and sample unique ingredients and festive foodie gifts amongst the markets. Taste of London Winter has yet to be confirmed for 2015.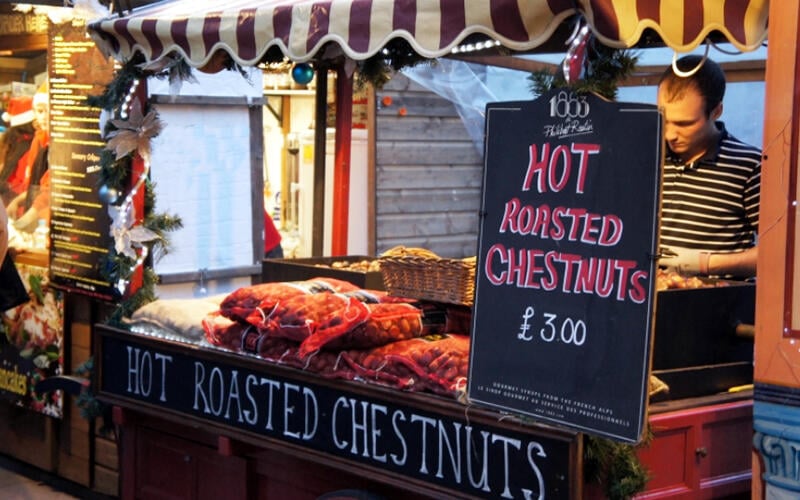 Next door to the Borough market, this wine festival will let you sample from the 600 wines featured at the event in a walk-round tasting. You also get to participate in a free wine walk with a member of the Wine Gang, or use any of the good deals and discounts exclusive to the festival. The Wine Gang Christmas Fair has yet to be confirmed for 2015.
December
Held at the Business Design Centre, the chocolate fair will showcase an impressive Chocolate Market, Tea & Coffee Zone and the Chocolate Café, where you can pick up savory dishes incorporating chocolate, as well as a range of hot and cold drinking chocolates, desserts and snacks. The Chocolate Festival has yet to be confirmed for 2015.
All Year Round
The Saturday night (5pm till midnight) street food night markets in Shoreditch feature 15 food trucks and stalls (changing each week) serving gourmet global street food, craft beers, orchard pig ciders, specialist urban cocktails and other drinks and entertainment.
With so many food events in London during the coming year, it's hard to choose which one to go to, right? Well, with the Eating London Food Tour, you'll be sure to see all the highlights of our city, so if you can't choose, this is a great place for you to start…
Are you visiting us in 2015? Which London Food Events are you most looking forward to?