2759 Views
If you've ever been to the UK, or travelled with someone from the UK, one thing will have become apparent very quickly; we're a nation of tea lovers. In fact, you could say that we're tea enthusiasts, given that so much of our time is spent either making, drinking or talking about our favourite brews.
In this post, we're going to make sure that if you're ever in need of a nice cuppa in London (and, frankly, who isn't) you'll know exactly where to go. So, teacups and pinky fingers at the ready!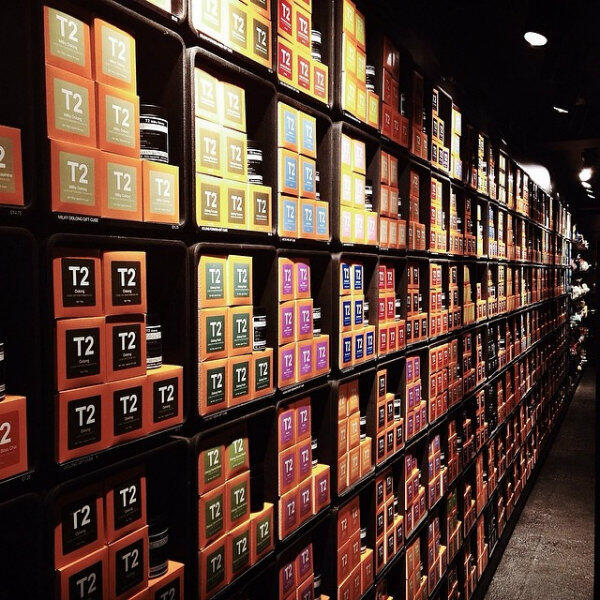 T2, Shoreditch
Let's start in East London where you'll find a collection of teas so vast and so gorgeously displayed that you might find yourself spending an unhealthy amount of time perusing the aisles and fawning over the tea pots.
Yes, I said fawning over tea pots. It's a thing.
T2 has its roots firmly planted in Australia; Maryanne Shearer opened up their first retail store in the hipster suburb of Fitzroy in Melbourne over 18 years ago, and the brand now sells enough tea per month, across their stores in Australia, New Zealand, and (most recently) London, to make 9 million cups!
With a huge range of speciality teas (both loose leaf and bagged) and a range of cups and saucers on sale too, T2's first UK store is definitely worth a visit. The only problem you might have is choosing which tea to buy.
T2, 40-50 Redchurch Street, London, E2 7DP
Twinings Museum
If you're really serious about your tea, then what about a trip to Twinings Museum. Yes, a museum solely dedicated to tea. The building that the museum's housed in used to be a coffee shop and was purchased by Thomas Twining in 1706, and it's here that the famous British tea company R Twining was founded.
So check out the Twining's family history, have a look at some tea paraphernalia, and then have a chat to the museum staff who'll usually let you try a few cups of free based on your favourite brews.
Twinings 216, The Strand, London, WC2R 1AP
Chinalife
Love cocktails? Love tea? You'll love Chinalife. Found on Camden High Street in North London, Chinalife doesn't just source all of its tea from China, it also brews its very own cocktails. Granted, they're non-alcoholic, but with names like Malaysian Spin and My Way Or The Thai Way, who can resist really?
The health-conscious among you will also love this place; Chinalife started out as a health clinic and still sells sugar free pure blends which can help with cleansing, anti-aging and digestion.
Chinalife, 99-105 Camden High Street, London, NW1 7JN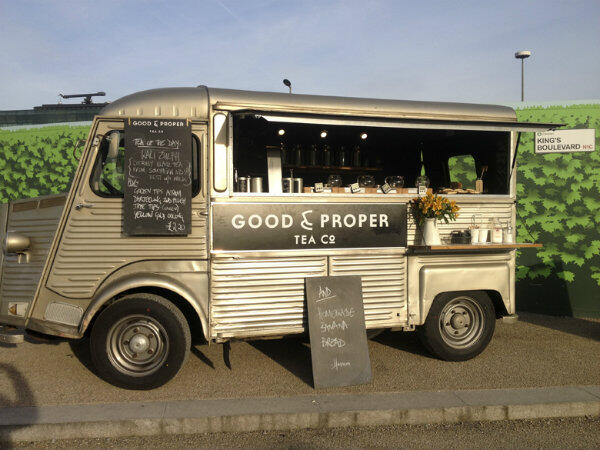 Good and Proper
What could be more British than a nice cup of tea paired with a lovely crispy-on-the-outside, soft-on-the-inside crumpet?  Nothing, that's what. And that's exactly what Emilie, founder of Good and Proper, must have thought when she crowdfunded the business through Kickstarter and turned her 1974 Citroen-H van into a mobile tea bar. Her mission? To bring really good tea to the streets of London. Ah, it's music to our ears!
Good and Proper sell a range of teas to go (perfect for when you're in a rush) and, such is their passion for tea, that they even set a timer so you can see when your cuppa is perfectly brewed. Normally you'll find them parked up at Kerb Kings Cross (King's Boulevard) or at Brockley Market but, as they're a mobile tea bar, it's best to check their website to see where they're going to be.
Good and Proper, various locations
So what are you waiting for? Get out there and try out some of London's best teas, you won't be disappointed.