4228 Views
If you've read my last article on Alternative Soho, you'll know that this neighborhood has the densest concentration of restaurants, cafés, clubs and bars in central London. Because London is such a cultural melting pot, it's unlikely that you can't find a flavor you like around here! With so many international restaurants scattered around, there are plenty of options to sit down for a cosmopolitan breakfast, lunch or dinner. And today, I'll take you around the world with some of the best international restaurants you can find – all without leaving Soho.
My Favorite International Restaurants in Soho
You can find many cuisines in Soho, but here are some of my personal favorites to eat yourself around the world in London…
JAPANESE FOOD – Japan Centre
Grab your daily fresh sushi and sashimi at this Japanese supermarket next to Piccadilly Circus. Also the place to find typical Japanese snacks, drinks and souvenirs.
19 Shaftesbury Avenue, W1D 7ED
+44 (0)20 3405 1246
japancentre.com
Open: Mon – Sat 10 am – 9.30 pm, Sun 11 am – 8 pm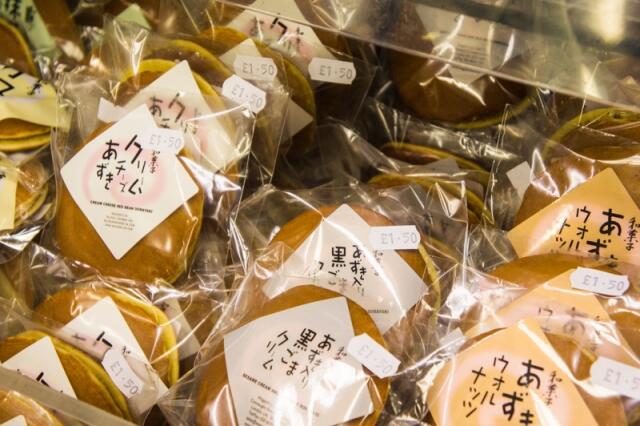 AMERICAN FOOD – Jamie's Diner
This funky pop-up diner serves classic American comfort food: burgers, salads, steaks, waffles, milkshakes… it's all here and prepared with the best ingredients.
23 Shaftesbury Avenue, W1D 7EF
+44 (0)20 3697 4117
jamieoliversdiner.com
Open: Mon – Sat 12 noon – 11 pm, Sun 12 noon – 10.30 pm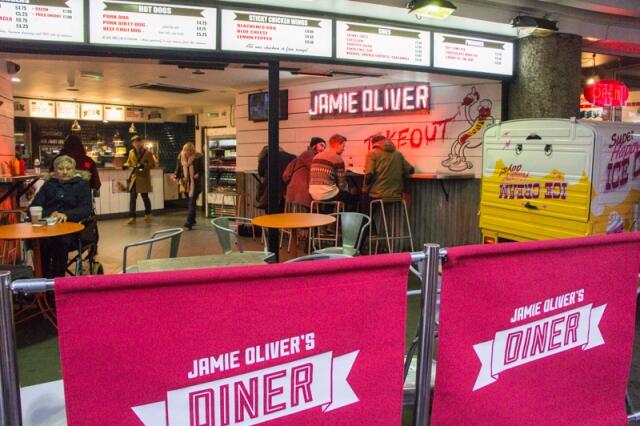 THAI FOOD – Busaba Eathai
Stepping inside this Thai eatery, you actually feel like you're entering a foreign country. Dark but stylish furniture (all tables are shared) and dim lighting give Busaba an oriental and fancy look. The food matches this perfectly and it's surprisingly affordable as well!
106-110 Wardour Street, W1F 0TR
+44 (0)20 7255 8686
busaba.com
Open: Mon – Thu 12 noon – 11 pm, Fri & Sat 12 noon – 11.30, Sun 12 noon – 10.30 pm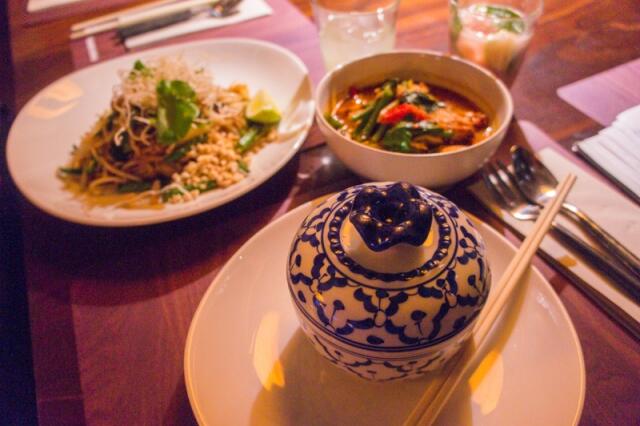 MEXICAN FOOD – Wahaca
If you love street food, but also like somewhere to relax a bit, Wahaca is a great spot. They have a funky design and a laid back ambiance. But of course their tasty sharing platters with Mexican-inspired dishes are the highlight of the visit.
80 Wardour Street, W1F 0TF
+44 (0)20 7734 0195
wahaca.co.uk
Open: Mon – Sat 12 noon – 11 pm, Sun 12 noon – 10.30 pm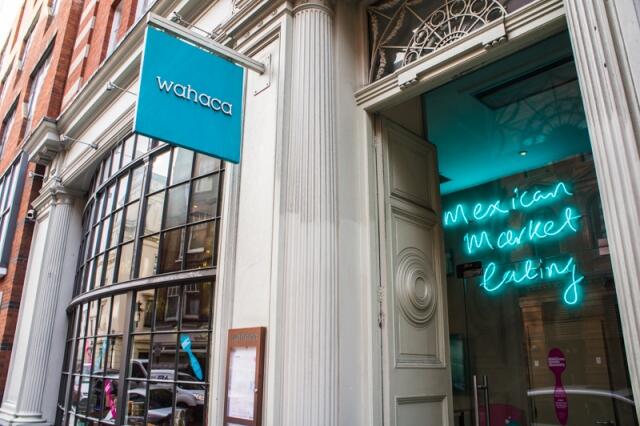 KOREAN FOOD – Bibimbap
Bibimbap is a signature Korean dish, served as a bowl of warm white rice topped with sautéed vegetables, chili paste, and beef or other meat, sometimes with egg. This place serves modern Korean food in a healthy and affordable way.
11 Greek Street, W1D 4DJ
+44 (0)20 7287 3434
bibimbapsoho.co.uk
Open: Mon – Thu 12 noon – 3 pm and 6 – 11 pm, Fri 12 noon – 3 pm and 6P- 11 pm, Sat 12 noon – 11 pm
SPANISH/BASQUE FOOD – Pix Pintxos
Inspired by the pintxos bars of Barcelona and San Sebastian, Pix invites you sample their array of very tasty Basque-style tapas, where you pay at the end of the evening by counting how many wooden pintxos sticks you've collected. (Insider info: Pix Pintxos is also rumored to feature on the brand new Twilight Soho Food Tour by Eating London!)
16 Bateman Street, W1D 3AH
+44 (0)20 7437 0377
pix-bar.com
Open: Mon – Fri 5 pm – 12 midnight, Sat 12 noon – 12 midnight, Sun 12 noon – 10.30 pm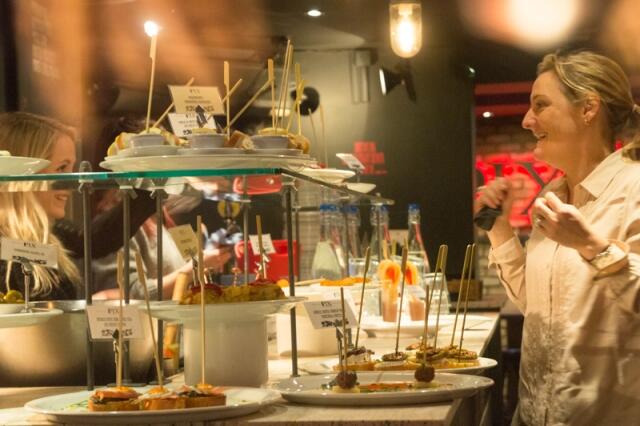 Hungry for More? Then Don't Miss These
I have a few more tips for you to find some great international cuisines in London that will make your visit to our city complete…
Eating London's Twilight Soho Food Tour
A brand new tour has been developed by the Eating Europe team and it's one that you don't want to miss! Meet with some of the most exciting international foodie finds in London at the time it's most alive. Savor Soho's culinary diversity through everything from Italian polenta to Lebanese street food. Unravel Soho's dark and mysterious past, visiting lesser-known historical treasures along the way…
Starting point: Soho
+44 (0)747 656 1369
eatinglondontours.co.uk/london-food-tours/twilight-soho-food-tour/
Open: from April 13, 2015, onward, Mon – Fri 5 pm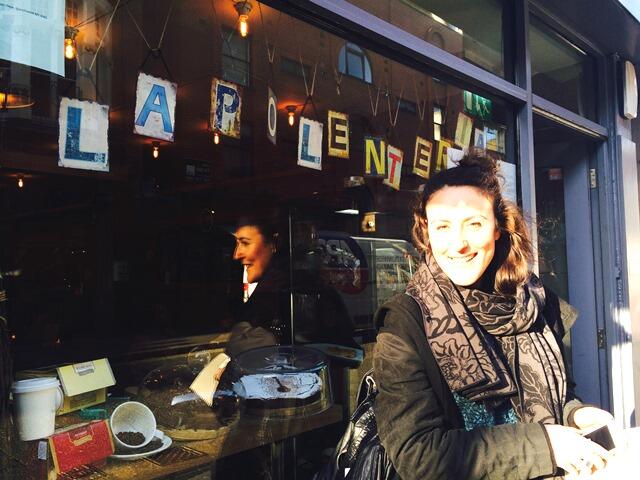 Taste of London Festival
From June 17 – 21, Regent's Park will transform into a foodie wonderland for 5 days of eating, drinking and entertainment, during the world's greatest international restaurant festival, Taste of London.
Regent's Park, Chester Rd, NW1 4NR
london.tastefestivals.com
Open: June 17 5.30 – 9.30pm, June 18 – 20 noon – 4 pm and 5.30-9.30 pm, June 21 noon – 5 pm
Berwick Street Market
One of the best places to start your hunt for world food in any city is always the local food market. In Soho, I recommend stopping by the Berwick Street Market, where you will find a range of international dishes to taste. If it's a nice day, you can head over to Soho Square to sit on the grass and enjoy your meal.
Berwick Street Market is one of London's oldest markets. By the 1890s, many traders had opened eating houses serving their native cuisines. The market gained a reputation for selling an incredible variety of fruit and vegetables, and was one of the first places in London to sell tomatoes and grapefruits.
At the market these days, you can find anything from Vietnamese pho soups and noodle salads, to Italian pizza, American pork belly burgers, Moroccan beef tagine, Mexican burritos, Indian curries, samosas and paneer wraps, and much more!
Between Broadwick Street and Peter Street, W1F 0PH
berwickstreetlondon.co.uk
Open: Mon – Fri; stall times vary, but arrive 12 noon – 2 pm for lunch
What is your favorite international cuisine? Let us know in the comments below!