4512 Views
It's fair to say that Londoners can be rather suspicious when it comes to their city's weather. After all, London is world renowned for having gloomy, grey skies more often than not. Nonetheless, those chilly nights and umbrella-saturated rainy days are soon forgotten when London's summer rolls around.
So what do Londoners do during a gloriously sunny day? If they're not willing to make the trip to Brighton's seaside, they will, no doubt, be found in one of London's many parks. And when it comes to parks, Londoners are spoiled for choice. There are hundreds of green spaces within the greater London area, ranging from small public squares to the massive central Royal Parks. And the best thing about visiting a London park? It's completely free!
Whether you're new to the city, an old hand or simply passing through, grab a picnic and follow the crowds! Here are the 5 top choices for a summer's day at the park.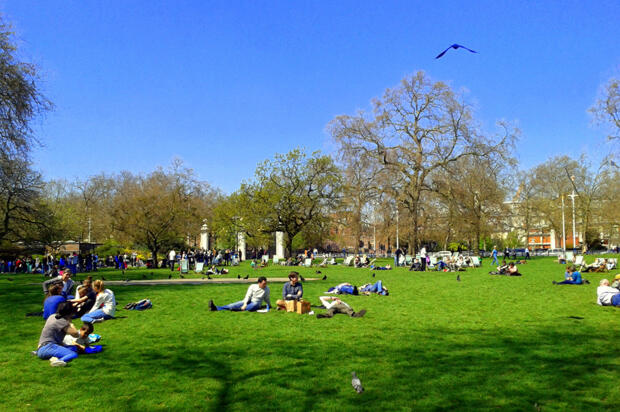 Greenwich Park
The climb up to the perfect picnic spot may be a steep one at Greenwich Park, but the views over the surrounding area make the physical exertion worthwhile. Greenwich Park may be one of the city's smaller parks, measuring a total of 78 acres, but there is much to see and do here.
If you tire of lazing on the park's rolling lawns, visitors can choose to take in the flower gardens, Roman ruins or deer enclosure. The Royal Observatory is also located onsite, where visitors can snap a visual souvenir of themselves at the Greenwich Meridian.
For a day at the park with a view of the city and the River Thames, Greenwich Meridian is the perfect choice.
Hampstead Heath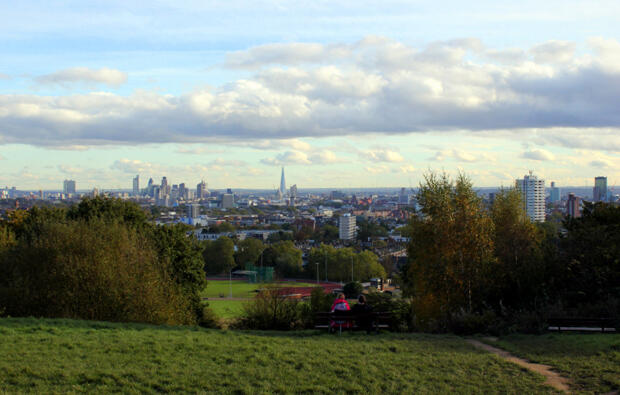 Moving northwards, Hampstead Heath is undeniably one of the prettiest places to enjoy some sunshine. Affectionately referred to as "The Heath" by local residents, this isn't like the perfectly manicured parks of central London: Hampstead Heath is a hilly 320-acre area encompassing ponds and woodland paths.
A climb to the summit of the park's Parliament Hill rewards visitors with one of the best views of London's skyline, where iconic buildings like the Gherkin and Shard can be easily spotted. For particularly hot afternoons, The Heath has four different swimming areas, all manned by lifeguards.
Hyde Park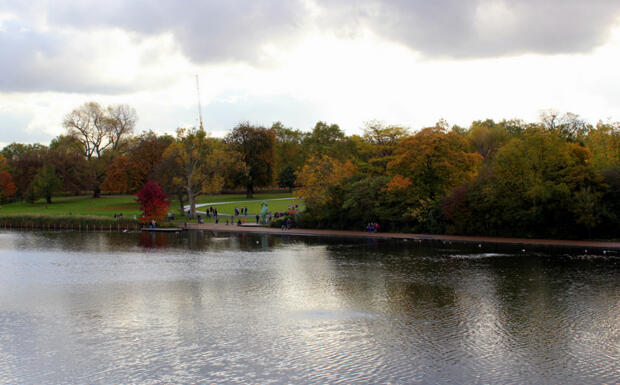 Even when it's not being occupied by the Winter Wonderland carnival during the festive season, Hyde Park still manages to draw massive crowds due to its other permanent attractions. At 350 acres, it's one of London's largest parks, and it is composed of a number of different sections.
The main attraction is the Serpentine, the manmade lake smack in the centre of the park. Here you'll find lakeside cafes and water birds to feed, and people also hire boats to paddle on the Serpentine at their leisure.
Good picnic spots are a little further afield, such as in the Rose Garden (a personal favourite), as well as near the Diana, Princess of Wales Memorial Fountain. The latter is especially good for those with children!
Regent's Park
When most people think of Regent's Park, the first thing that pops into their head is that it is home to the London Zoo. While the park does contain this much-loved attraction, the loveliness of Regent's Park itself shouldn't be ignored.
Covering 395 acres, the park was designed by John Nash, the same mind behind Brighton's Royal Pavilion. For flower enthusiasts, Queen Mary's Gardens contains over 30,000 roses of 400 varieties—the perfect venue for a lazy afternoon picnic lunch.
St James's Park
When it's not filled with school groups of visiting teenagers, St James's Park seems to be the favourite spot of suit-toting workers from the area enjoying their lunch break. These two major population groups aside, this park draws people from all age groups and walks of life, especially over the weekends.
Arguably one of London's most touristy parks—the Houses of Parliament and Westminster Abbey are located nearby—St James's Park is equally famous for its resident wildlife. Pelicans were first introduced to St James's Park back in 1664, and many people visit the park just to see these birds at the park's central lake.
These are just 5 of the city's parks—and there are many more in London that are begging to be explored this summer. I know that I for one will definitely be at one of these green lungs the next time the sun makes an appearance!