5741 Views
If you've never had mezze before, then you're seriously missing out! Not only is it delicious and simple, but it's the perfect meal to share with friends or enjoy as a light bite. Found throughout the Mediterranean and Middle East, a traditional mezze platter is made up of a variety of hot and cold plates, salads and dips – yum!
Influenced by Turkish, Lebanese and Greek flavors, just some of the dishes you'll find include everything from pita bread with humus and olives, to falafel, lamb meatballs and even grilled octopus. The little plates are often shared between everyone at the table, accompanied by a side order of conversation and plenty of laughter. And traditionally, a mezze platter is eaten before a main meal, but I love it so much that I'll happily skip my main course in favor of ordering more mezze dishes!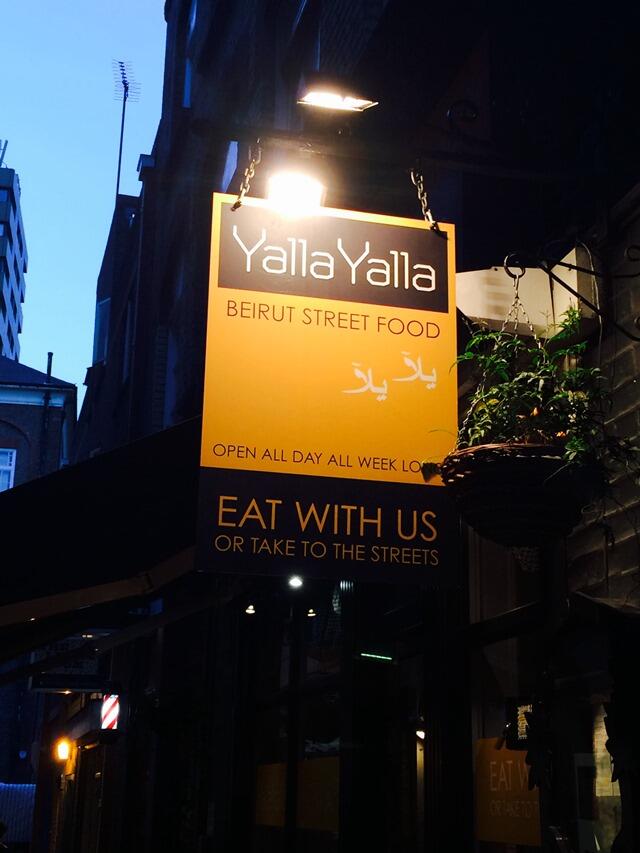 Sound good? I think so too! Follow this handy guide to the best places in London for mezze, and you'll want to visit them again and again.
Yalla Yalla
Open since 2008, Yalla Yalla is one of Soho's best kept secrets! Take a wander to Green's Court, and you'll soon stumble across this tiny yet inviting restaurant. The original home to an exciting selection of Beirut street food, Yalla Yalla's menu is packed full of mouth-watering mezze dishes. Take your pick from their homemade dishes which include spicy Lebanese sausages, savory pastries and the award winning, Sautéed Chicken Liver – all accompanied by complimentary pita bread, olives and pickles. What's not to love?
1 Green's Court, London W1F OHA
+44 (0)20 7287 7663
yalla-yalla.co.uk
Open: Mon – Sat 10 am – 11 pm, Sun 10 am – 10 pm
Comptoir Libanais
Boasting delicious wholesome food, a vibrant atmosphere and plenty of personality, Comptoir Libanais is one of my favorite places to enjoy mezze in London! Grab a table at this cool canteen and take your pick from their huge menu, packed full of scrumptious Lebanese dishes. You'll find an array of hot and cold mezze plates on offer, along with plenty of tagines, flatbreads and sweet desserts. If you're not quite sure where to start, why not order their set mezze platter? It has something for everyone and is the perfect introduction to mezze.
12 restaurants across London, but I love the Soho branch at 59 Broadwick Street, London W1F 9QH
+44 (0)20 7434 4335
comptoirlibanais.com
Open: Mon – Sat 8am – 11 pm, Sun 9 am – 10.30 pm
Ottolenghi ISLINGTON
The creation of Yotam Ottolenghi, there's something really special about this popular London deli and restaurant. Located in Islington, the larger flagship eatery promises a sophisticated array of the finest Mediterranean and Middle Eastern flavors. The menu is simple yet vibrant. And diners can choose to indulge in a mixture of delectable dishes to order and fresh salads from the counter, all served in mezze-style portions. Whether you're visiting for breakfast, lunch or dinner, be sure to arrive early to grab a seat. This is a must-visit hotspot for any foodie and I can assure you, Ottolenghi certainly doesn't disappoint!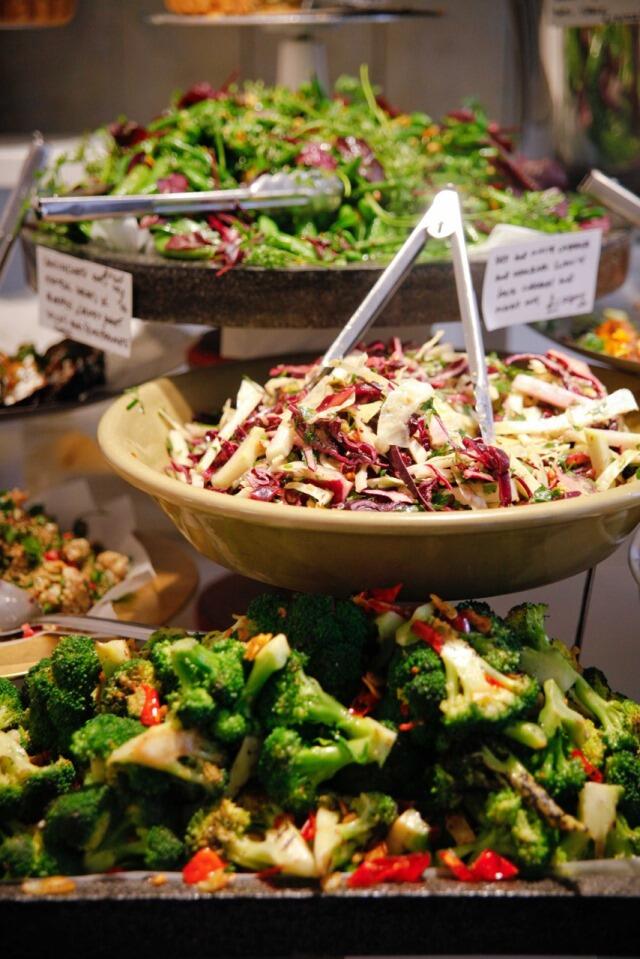 287 Upper Street, London N1 2TZ
+44 (0)20 7288 1454
ottolenghi.co.uk
Open: Mon – Sat 8am – 10.30 pm, Sun 9 am – 7 pm
The Real Greek
For a delicious taste of traditional Greek mezze, head to The Real Greek. With 9 branches across the capital, this well-loved restaurant offers a varied selection of Mediterranean plates. They use only the freshest ingredients and offer everything from salt cod and lamb skewers to Greek salad and dolmades – you'll be spoilt for choice! And finally, just a small tip from me: the Bankside restaurant has great views over the River Thames and is the perfect choice on a warm, summer evening.
9 branches across the capital, but be sure to visit the Bankside restaurant at Units 1&2 Riverside House, 2A Southwark Bridge Road, London SE1 9HA
+44 (0)20 7620 0162
therealgreek.com
Open: Mon – Sat 12 noon – 11 pm, Sun 12 noon – 10.30 pm
What's stopping you? Next time you're in the capital, head to one of these mezze restaurants and as always, remember to let us know your favorites.