7888 Views
When you think of Parisian food, you probably imagine a crusty baguette in the basket of a bicycle, a market-stall heaving with artisanal cheeses, a plate of escargot with melted butter and garlic or a display of dainty pastel macarons in the window of a boulangerie.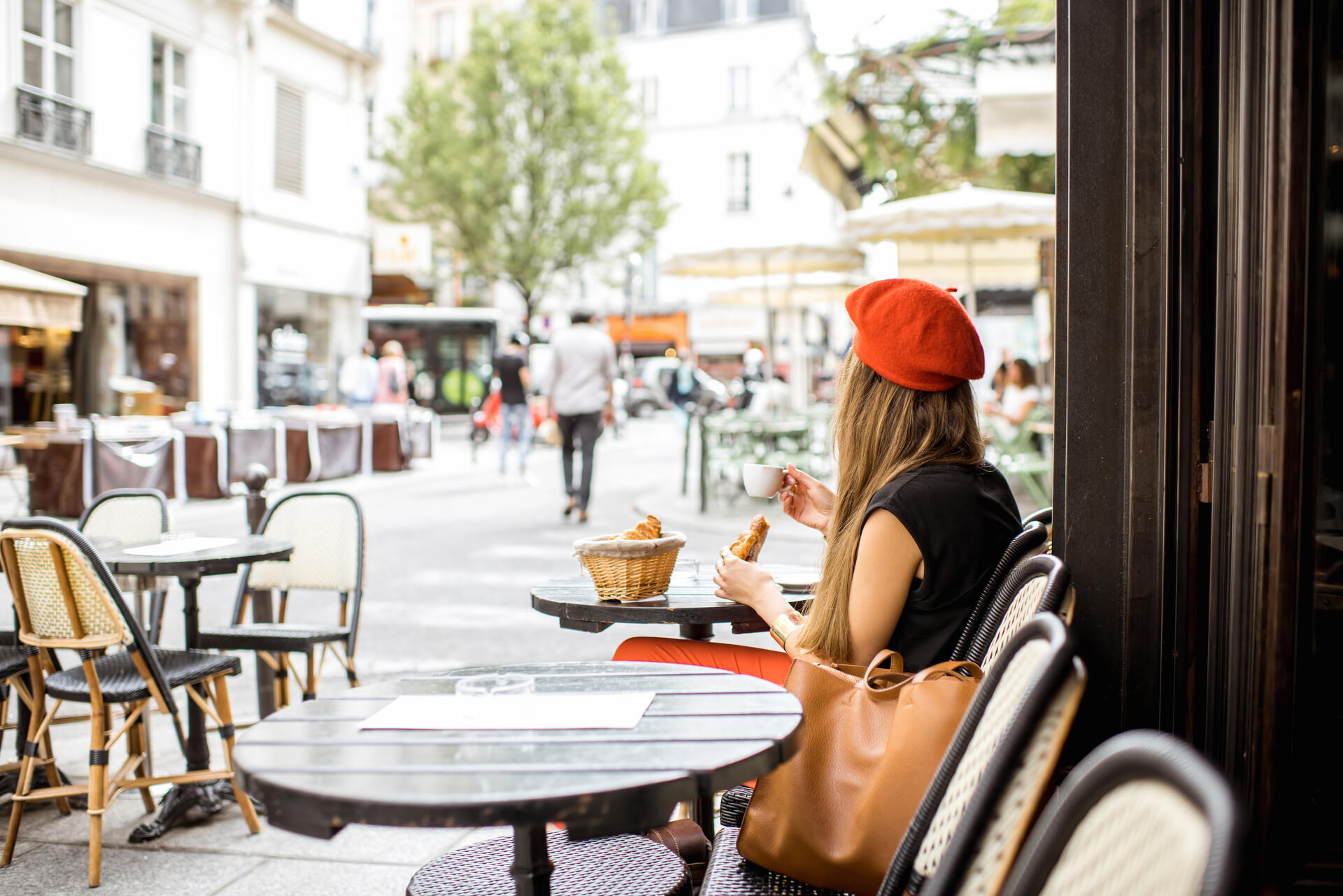 But do you ever think of couscous?
Yes, couscous is a traditional Maghrebi dish – but it's also one of the most widely consumed foods in France and an essential part of Parisian cuisine. Most neighborhood bistros will feature a couscous dish on their menu.
What is Couscous?
So, what actually is couscous? It's a pretty simple dish made with granules of semolina flour, meat (or fish) vegetables and spices. When steamed, the grain expands and becomes fluffy – with a texture similar to rice.
A meat couscous dish might be served with chicken, lamb or beef as well as a vegetable broth. It will be spiced with saffron, ginger, coriander and cinnamon – the aromas blended together and simmered for several hours to create a warm and comforting dish.
The longer the broth simmers, the more the root vegetables (turnips, carrots, sweet potatoes, parsnips) soak up the rich, meaty juices. Broiled until they are almost soft enough to be pureed, these vegetables add wonderful texture to this complex dish.
The process of making couscous is often communal and celebratory – it brings everyone together. The grains are steamed over simmering broth or water and they are fluffed by hand – a total of three times. This allows the couscous to absorb the moisture yet still remain plump, soft, fragrant and tender.
Or, if you order the Couscous Royale you'll get the ultimate dish – lavished with lamb, chicken, merguez sausage, meatballs, chickpeas and more.
The History of Couscous in Paris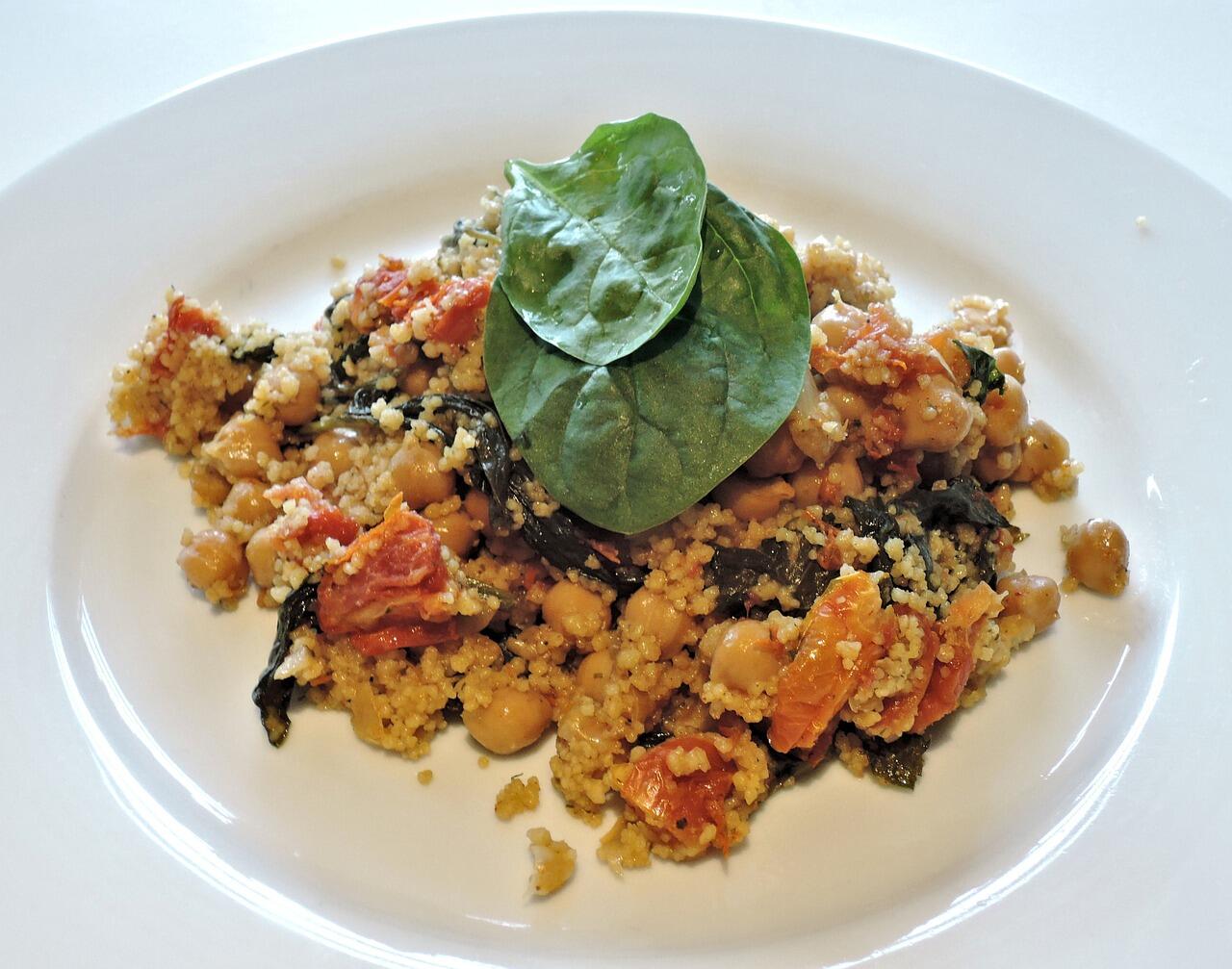 Expats from the Maghreb (French-influenced Tunisia, Morocco and Algeria) are the largest immigrant group in France. They began to arrive in the 1950s and settled in Paris as the French colonial era came to an end.
Many Moroccan immigrants have started restaurants throughout Paris, including quite upscale places with high-end clientele. For example, Fatima Hal is a chef and cookbook writer and is known as the "Grand Dame" of Moroccan cuisine in Paris. She created the legendary restaurant Mansouria in 1984, proudly carrying on a tradition that was handed down from mother to daughter. (Check out this fascinating profile of her in Time Magazine.)
Couscous isn't just offered in fancy, upscale Moroccan restaurants. It is served up for all budgets – there are student restaurants with simple, cheap versions of the dish as well as more luxurious recipes in the fancy restaurants.
Even before the Maghrebi people made their way to France in large numbers, the French have always had a love for couscous. It was written about as far back as 1542, described by Francois Rabelais as 'coscosson.' In his novel "Gargantua", he wrote about banquet tables heaped with meats, soups and vegetables of all kinds – accompanied by bowls filled with couscous. He described the couscous as being served with a "reinforcement of soups" as well as tongues of smoked beef. He also mentions that it is part of a "pot pourry" which refers to a mixture of meats cooked with vegetables.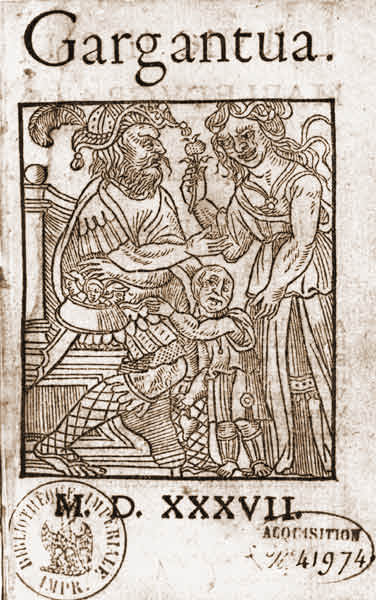 After, so much of any culture around the world is defined by the immigrants who settled there and the culinary traditions that have been imported from different lands. This is certainly true in Paris and the warm, richly-flavoured couscous dishes served up in the French capital are as much a part of the food scene as any buttery croissant.
On our NEW food tour in Paris, you'll dine on fluffy couscous at a traditional Algerian restaurant. Join us for the chance to sample this delicious Parisian dish and taste authentic French culinary history.