4003 Views
We are celebrating our one year anniversary so we decided to give our website a fresh, new look and provide our customers with a lot more information:  about our East End Food Tour, our talented tour guides, London trends and travel tips, our sister tour companies and most importantly – our food heroes!
Since the launch of our London East End Food Tour, we've generated over 150 five-star reviews on Tripadvisor, became the #1 rated food tour in the city and are rated one of the TOP 20 things to do while visiting London. We want to keep our momentum going and our new website is just what we needed!
We have so much fun on our tour and we think it is only fair to share the experience as much as we can online. Special features include: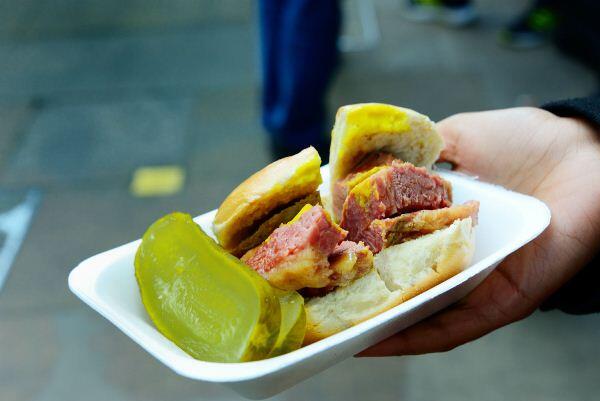 If you haven't been on the East End Food Tour, you don't know what you're missing. The East End is one of the most unique and culturally rich neighbourhoods in London. With us, you'll get to know this off-beat neighbourhood through its food, history and art. We'll sample eight authentic and delicious food tastings at a diversity of locally-loved places. We'll wonder the streets to uncover ancient Roman burial grounds, explore London's most dynamic street art and get a first-hand look at London's cosmopolitan culture. We promise to redefine what you think of London. So take a break from being a tourist with us and check out our new siteto learn more!
Follow us around the web:
See you in the East End!