3490 Views
Finding quality Czech food in Prague is easy if you know who to ask (*ahem* our Prague food tour guides). What we're excited about this fall are the harder-to-find cuisines popping up around the city. These new restaurants, from burgers to burritos, have the potential to become local favorites fast.
1. Meat & Greet
New Town
This modern burger joint, opened in June 2015, is the real deal. The menu is narrow enough to do everything well. Try the jalepeno poppers or a goat cheese and beetroot salad to start. Then pick a burger from the short list, which includes brie, BBQ, pastrami, chicken, and even a tofu option for the veggies. You could even spend an afternoon just sampling combinations of their homemade fries (shoestring, steak, or sweet potato) and dipping sauces (pumpkin and basil, garlic and herb, sundried tomato or horseradish mayonnaise). It definitely doesn't hurt to have Matuška (one of our favorite Czech breweries) on tap.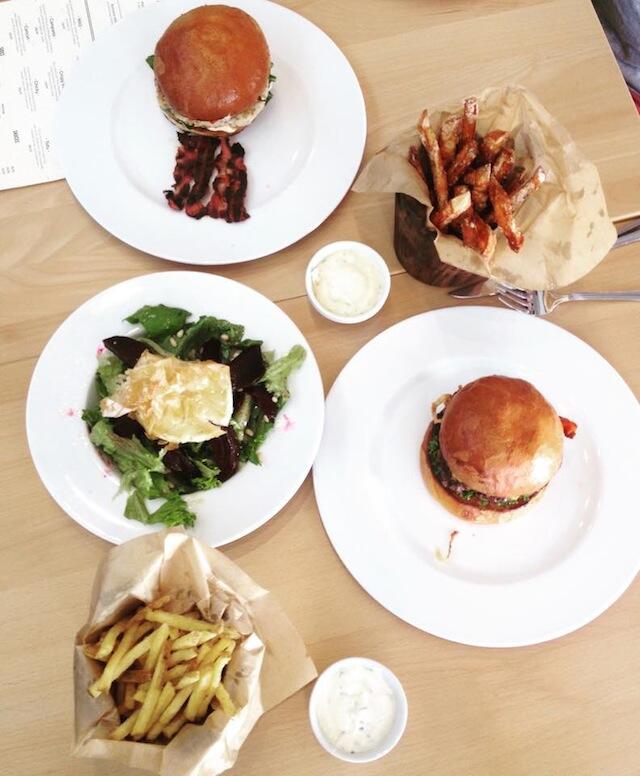 Senovážné náměstí 994/2, Prague 1
+420 222 222 089
magburgerhouse.cz
Open: Mon – Sat 11 am – 11 pm; Sun 11 am – 10 pm
2. Garage Canadian Deli
Karlin
If the term "Canadian food" doesn't bring a clear picture to mind, it will after a helping of poutine from this new Karlin lunch spot. Imagine a healthy helping of fries piled with cheese, gravy, and a rotating array of sauce options (soy sauce and garlic, chili con carne, Sriracha). Since their opening on July 1 (Canada Day), hours have varied and supplies can go quickly. They plan to extend their evening hours starting in late September, giving those with a day-job a chance to indulge as well.
Křížíkova 58, Prague 8
+420 608 892 476
poutine.cz
Open: Mon – Fri 11 am – 2 pm
3. Las Adelitas

Jiřiho z Podebrad
The third location of these locally loved Mexican restaurants opened just of off the square at Jiřiho z Podebrad this July. Las Adelitas boasts one of the more authentic incarnations of this notoriously elusive cuisine in Prague (beware of Czech-Mex). The difference is in the details – the beans are properly refried, the guacamole is perfectly spiced with onion, cilantro and chili, and the margaritas come rimmed with salt. The flautas or burritos are a safe bet for entrees.
Lucemburská 6, Prague 2
+420 222 211 702
lasadelitas.cz
Open: Tue – Fri 11 am – 12.30 am; Sat 12 noon – 12.30 am
4. Banh Mi
Žižkov, Dlouha
These light and fluffy baguettes stuffed with meat and Asian vegetables are one of the many examples of Vietnamese foods you'll find in the Czech capital, perfect for strolling the streets. According to Czech Please, fans of Banh Mi in Prague are about to be flooded with choice. Banh Mi Makers is breaking ground in the Gourmet Passage at Dlouhá , while Mr Banh Mi is rumored to be adding a new location in Prague's grittier Žižkov neighborhood. The Czech capital has had a significant Vietnamese presence since the Communist era, courtesy of lenient laws for immigrant workers.
Details TBD
5. Engawa
Old Town
The menu is extensive, the fish is fresh, the service is friendly, and the chef hails from Japan. What more could you ask from a new sushi restaurant (and in a landlocked country no less)? There's true attention to detail here – roe piled delicately atop each roll, a hand-painted mural covering the walls, and peacock feathers decorating the restrooms. This place is already on its way to becoming a local favorite.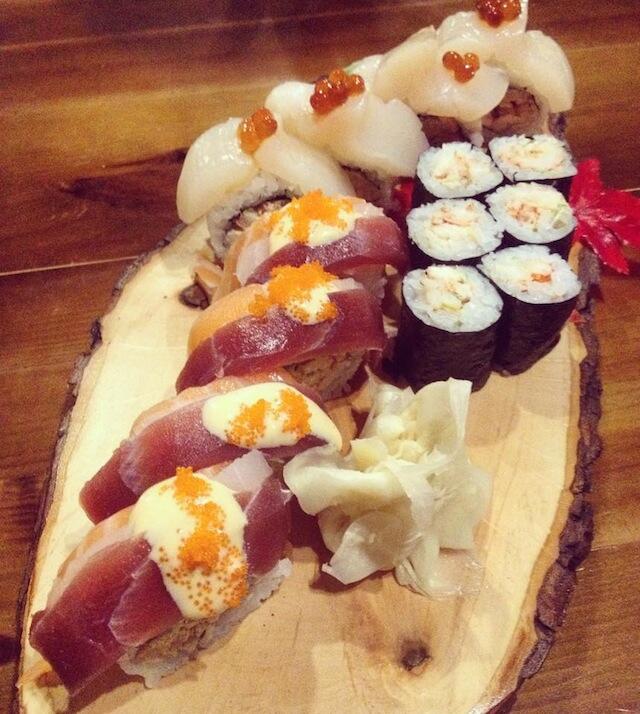 Petrske náměstí 5, Prague 1
+420 775 383 999
engawa.cz
Open: Mon – Sat 11 am – 11 pm; Sun 11 am – 10 pm

6. Phở u Letné
Letná
Pho's healing powers are a welcome remedy to long nights and cold winters in Prague. This newly opened restaurant in Prague's Letná neighborhood doesn't disappoint. Phở u Letné's artsy presentation and simple décor prove that this popular Vietnamese dish doesn't need much flash to keep the crowds happy.
 Nad štolou 16, Prague 7
+420 777 439 598
facebook.com/pho-u-letne
Open: Mon – Fri 11 am – 10 pm; Sat – Sun 12 noon – 10 pm
7. Na Grilu
Wenceslas Square
Forget Coke or Pepsi – Kofola is king of the Czech cola market. This locally loved soda brand opened their first flagship restaurant, Na Grilu, just off of Wenceslas Square, in August of this year. They offer family-friendly food at a reasonable price for the city center. Mix and match a meal of grilled chicken or a sandwich, your choice of herbs or spices, and a potato-based side. Splurge on the pancakes layered with fruit and cream for dessert (trust us!). As for that local cola, it's a love-it-or-hate-it taste that you've got to try for yourself.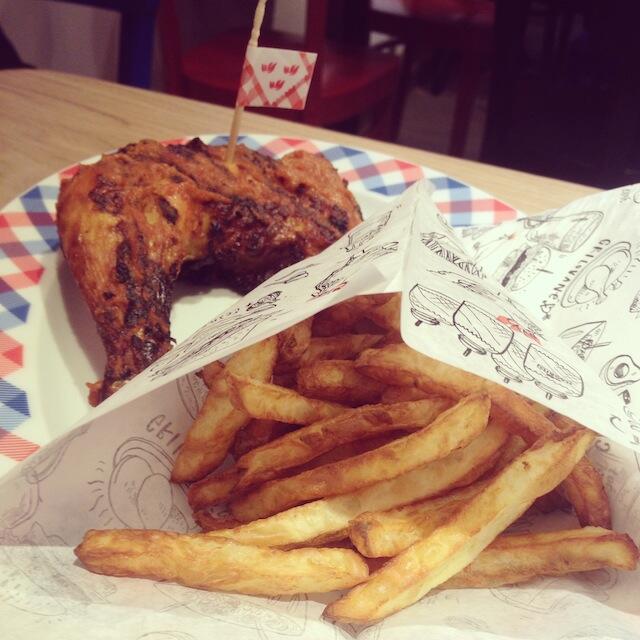 Jindřišská 10, Prague 1
+420 736 501 847
restauracenagrilu.cz
Open: Mon – Fri 8 am – 9 pm; Sat 9 am – 9 pm; Sun 11 am – 9 pm

8. Kavarna Misto
Dejvice
It can be tough to get a seat at Můj šálek kávy, the destination of coffee connoisseurs in Karlin, without a reservation (but still worth the wait). The recently opened Dejvice location, Kavarna Misto, is drawing the same loyalty with attention to quality coffee, snacks and a rustic wood-paneled atmosphere all its own.
 Bubenečská 12, Prague 6
+420 727 914 535
mistoprovas.cz
Open: Mon – Sat 9 am – 2 am; Sun 10 am – 6 pm
9. Cash Only Bar

Old Town
Hemingway Bar, a local staple, needed a destination for the customers it couldn't accommodate, so they went one step further and opened their own earlier this year. As featured in the New York Times, their minimalist approach to bar life includes craft cocktails served under 3 basic rules: no reservations, no smoking, and obviously, no credit cards.
Liliová 3, Prague 1
+420 778 087 117
cashonlybar.cz
Open: Daily 6 pm – 2 am