3973 Views
Come visit some of our favorite places in London!
Opium, Dim Sum & Cocktail Parlor, London, United Kingdom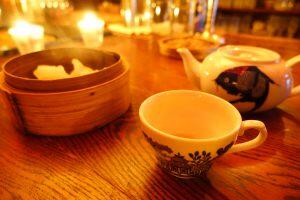 "We could tell you about our seasonal crafted cocktail menu and homemade syrups, the delicious and specially created dumplings, the uniforms and aprons designed and flown over from Indonesia, and the family photos from 1950s Hong Kong… but we'd rather you came and experienced it all for yourself!"
– Eric Yu and Dre Masso
Tucked away in Chinatown behind an emerald-green door and up 4 flights of stairs, you'll find our very own Soho secret: Opium – whose incredible décor really feels like a hidden opium den. Dim Sum literally means "touch the heart" and that's exactly what Opium's exquisite dumplings do to all who taste them. Gorgeously silky and filled with everything from crab and samphire to Cantonese BBQ, these dim sum are simply spectacular. Try them with a pot of one of Opium's special selection of Chinese teas, or one of their tea-inspired cocktails, and you'll feel like you've been whisked away to the Orient.
To find Opium:
Phone : +44 (0)20 7734 7276
Address: 15-16 Gerrard Street, London W1D 6JE