2944 Views
To us, the perfect day in the capital city weaves in culture, history, food, architecture, an off-the-beaten-path adventure and a challenge (whether be getting from point A to B via public transport or mastering a Czech word or two – prosím and pivo come to mind). Speaking of pivo, beer also made the list (no surprises there!).
If such an itinerary piques your interest, don your walking shoes, grab your camera and some coins for tram tickets, and read on. You may not make it to the final recommendation but that's okay – getting lost in the charm and cobblestones is all part of the lure of the Golden City. Especially when you only have 24 hours in Prague!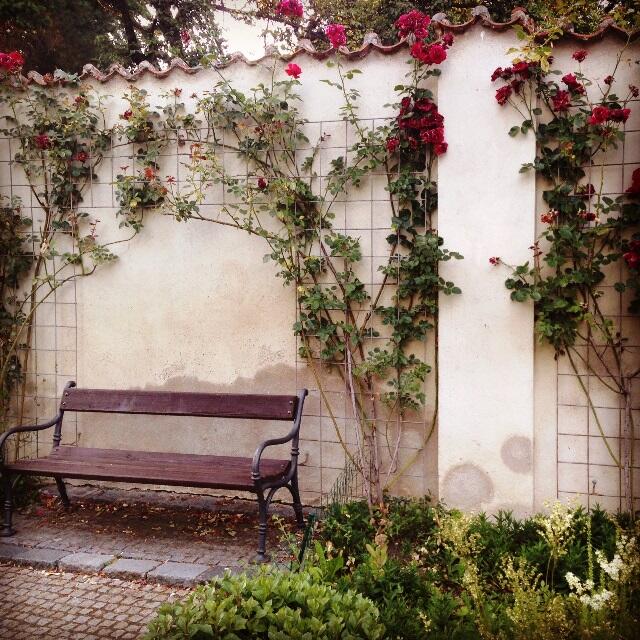 Morning: Vyšehrad
Enjoy a calm morning before hitting the town, beers and dumplings. Perched above the Vltava River and slightly off-the-beaten-path, Vyšehrad is a 10th century castle and fortress which local legend claims to be the birthplace of Prague. With incredible panoramic views of the city, a church, green parks, vineyards and a historic cemetery where famous Czech composers, artists, sculptors, writers, politicians are buried, there's much to meander. And all that before your morning struedel…
Vyšehrad National Cultural Monument
V Pevnosti 159, Prague 2
241 410 348
praha-vysehrad.cz
Open: 7 days a week, 24 hours a day
Free to visit (exhibits cost extra)
Getting to Vyšehrad:
By Metro: take red line C to stop "Vyšehrad" – you'll be on top of the hill so just follow the signs
By Tram: take no. 7, 8 or 24 to Albertov, or no. 3,7,17 or 16 to Výton – walk towards and up the hill
Tram/metro tickets: We'd recommend asking your hotel/host if they know of the closest place to buy them. Plan B: wing it and buy them from the yellow boxes at most tram stops or inside metros.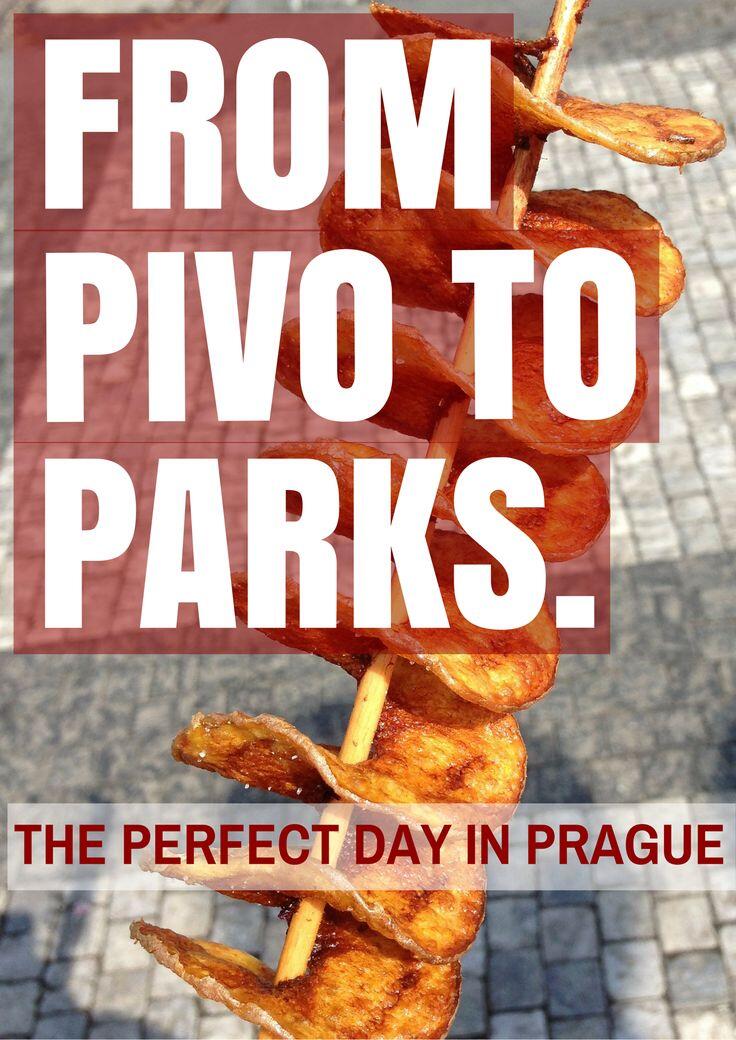 Lunchtime: Eating Prague Tour
Did someone say struedel? Getting to know a country through its food and drink is a must in our book. We may be biased but our Prague tour is one of the best ways to experience traditional Czech cuisine and of course, the world-famous beer. From struedel to svíčková and chlebíčky to pivo, you'll be guided through Old and New Towns by a local and fed cultural tidbits along the way. The tour departs at 12.30 pm (Monday through Saturday) from a secret location near Old Town Square.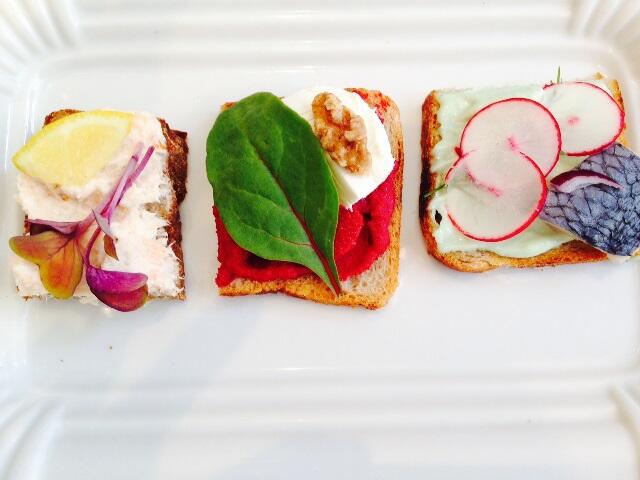 Not feeling up for eating (we'll be honest, that's a predicament we can't really relate to!) but still looking to do a tour? Try one of the many historic walking tours departing from Old Town Square.
Getting to Old Town from Vyšehrad:
Follow the stairs down on the river side of Vyšehrad. Walk along the river in the direction of the castle (about a couple of city blocks) to the Výtoň tram stop and hop on Tram 17, which runs approximately every 10 minutes). Punch your ticket in the yellow box once inside the tram. Take 5 stops to Staroměstská.
From Staroměstská, walk towards Old Town Square to Eating Prague's first stop (once you've signed up for the tour, you'll receive specific directions) or head towards the square to join a walking tour.
Late Afternoon: Strahov Monastery
Since you're now a tram expert, following your tour, head towards Národní třída and get on Tram 22 (running every few minutes). Again, make sure you've got a ticket and punch it in the tram (the 22 is infamous for ticket inspectors!).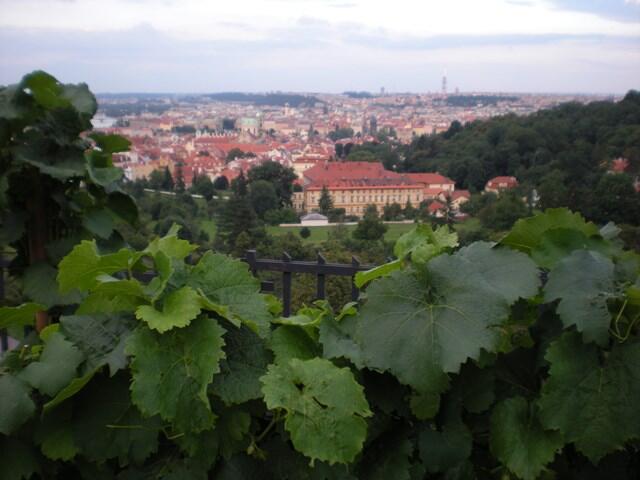 Enjoy the scenic ride over the Vltava and into Malá Strana (Lesser Town) and then up towards the castle. Just a couple stops from Pražský hrad (the Prague Castle) will be your stop: Pohořelec. Hop off the tram and walk up towards the Strahov Monastery. From there, you've got a few options. If you're up for a casual occasion of local craft beers and a snack to pair, visit the Monastic Brewery (Klášterní Pivovar). Side note: this would be a stellar time to practice your Czech…"pivo prosím" (beer please). For a swankier affair, walk a bit further to the Bellavista Restaurant and enjoy a bottle of local Czech wine overlooking the city. If you're not feeling the need for a break, simply savor the incredible views and keep on the move.
Klášterní Pivovar Strahov
Strahovské nádvoří 301, Prague 1
233 353 155
klasterni-pivovar.cz
Open: Mon – Sun 10 am – 10 pm
Bellavista Restaurant
Strahovské nádvoří 1, Prague 1
220 517 274
bella-vista.cz
Open: Mon – Sun 11 am – 12 midnight
Dusk: Malá Strana (Prague Castle & Charles Bridge)
From the Strahov Monastery area, walk down the hill towards the Prague Castle, passing the slew of souvenir shops and restaurants along the way. Take some time to explore the castle grounds or save for another day (you could spend as little as 30 minutes or multiple hours here). Continue down the hill strolling through the quaint and romantic streets of Malá Strana (stumble upon cafes, shops, and bars as you please).
Walk to the Charles Bridge and as you cross, take time to enjoy the artists, musicians, vendors and the enchanting sights.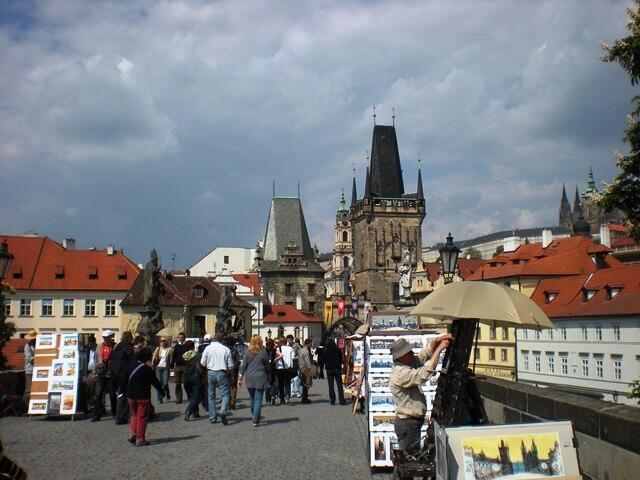 Evening: Old Town & Vino
Once you've crossed the Charles Bridge, you'll be back near Old Town and a short jaunt from one of our favorite wine bars. If your boots are up for it, follow the winding cobblestones to Tempo Allegro, a charming and friendly little joint tucked along Karolina Světlá street. The owner and staff are some of the most welcoming in the city, always up for sharing their wine recommendations. They have nice desserts and aperitivo snacks too.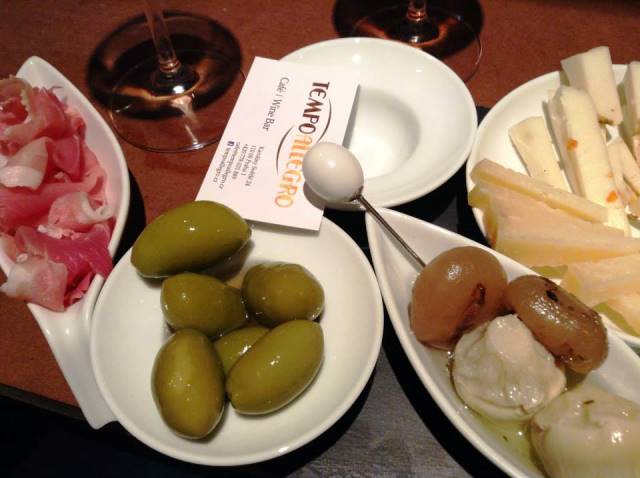 Tempo Allegro
Karolíny Světlé 24, Prague 1
778 031 889
tempoallegro.cz
Open: Mon – Thu 11.30 am – 10 pm; Fri 11.30 am – 12 midnight; Sat 1 pm – 12 midnight; Sun 5 pm – 10 pm
Late Night: Cocktails
For those who've got a nightcap left in them, first off, we're impressed! For cocktails and a vibrant local atmosphere, Hemingway Bar and Black Angels are trusty choices. La Loca Music Bar is another goodie with live music, a cool crowd of both visitors and locals, and a fully non-smoking atmosphere.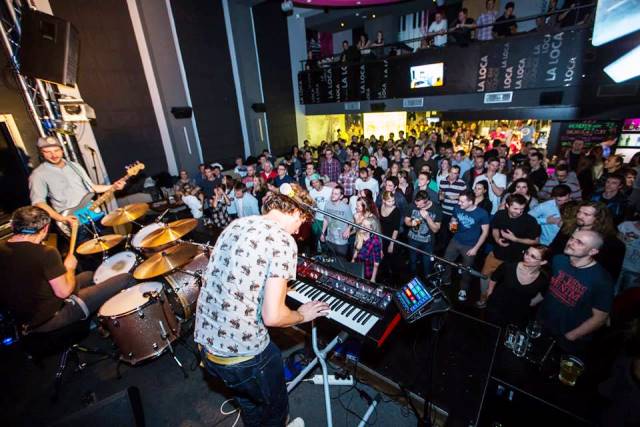 Hemingway Bar
Karolíny Světlé 26, Prague 1
773 974 764
hemingwaybar.cz
Open: Mon – Thu 5 pm – 1 am; Sat 7 pm – 2 am, Sun 7 pm – 1 am 
Black Angels
Staroměstské náměstí 29, Prague 1
224 213 807
blackangelsbar.cz
Open: Mon – Sun 5 pm – 3 am
La Loca MUSIC BAR & LOUNGE
Odborů 4, Prague 1
221 595 364
laloca.cz
Open: Mon – Sun 11.30 am – 2 am
And finally… Dobrou noc! Good night!