2459 Views
Amsterdam's pop-up dining scene is burgeoning, and it's definitely something to look out for whether you live here or are visiting. Amsterdam's pop-ups reflect a city bursting with creativity: continuously evolving and evermore exciting. 2014 so far has seen the pop-up dining phenomenon really take off, with a whole range of both temporary restaurants and one-off food & dining events now on offer.
The great thing about pop-ups is knowing that they are unique and won't be around for long, which makes the experience feel extra special (as well as being a great excuse to go all-out!). Here are a few of our favorite pop-ups around right now – catch them while you can!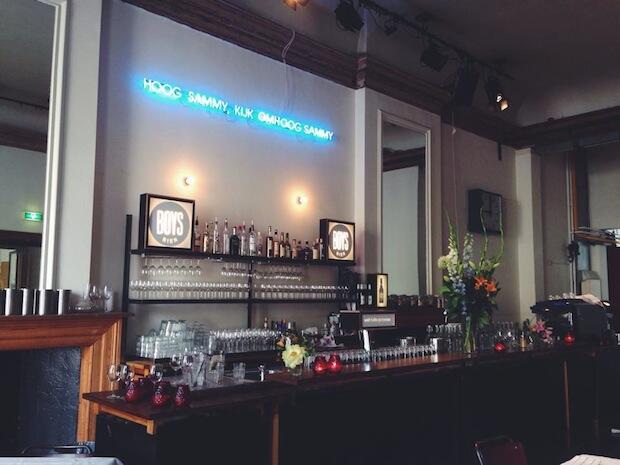 Top of the pop-ups
HENK
HENK is a restaurant and bar that has been set up by three sisters in honor of their father who passed away. You can expect to see touches of him inside, including an antique wooden go-kart, quirky shelving behind the bar, and a wall covered in books.
This new hotspot offers an expansive variety of dishes on both its lunch and dinner menus. On their lunch menu they serve sandwiches, warm Dutch specials, salads and focaccias. At dinner, you have the option of going for their weekly changing set menu (€33) or dishes from their à la carte menu. All dishes are served with love and creative detail, and you won't be disappointed when you come to tasting them either!
Once you've finished, why not pop down to their secret gin bar below? With dark lighting and high, round tables set in a chic, retro interior, the bar alone is worth a visit. It also offers a range of exquisite cocktails and tasty bar snacks.
Prinsengracht 422
020 233 3223
facebook.com/bar.restaurant.henk
Open until: December 31, 2014
Open Sunday through Thursday 11 am-1 am, Fridays and Saturday 11 am-3 am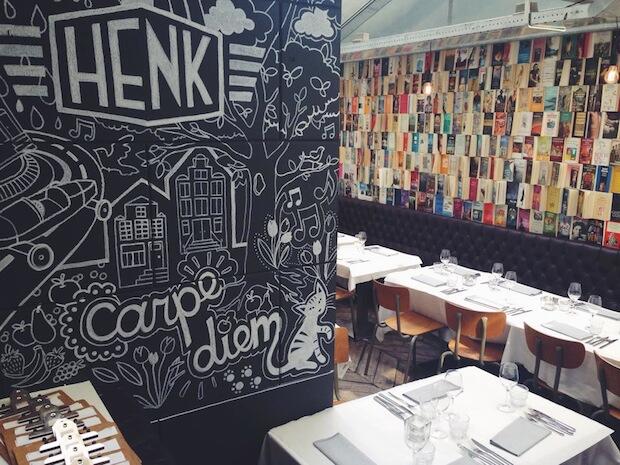 Foyer
Foyer is another of Amsterdam's latest hotspots, and after a visit you'll realize why. Not only will you get to experience the art and beauty behind delicious dining, but its amazing location means you'll be surrounded by it too, set in the monumental Felix Meritis, (European Center for Art, Culture and Science since 1988). This makes it all the more popular and often fully booked, so it's definitely necessary to reserve in advance.
Foyer is run by the creators of the previous and extremely successful pop-up restaurant Repéré. This experience is definitely evident in Foyer, with its elegant style, excellent service and delicious, creative dishes – 3, 4 or 5 courses are available for €29.50, €37 and €45 respectively. The concept behind Foyer is all about adding a modern, exciting twist to Dutch dishes using local produce; for example, a beef piccalilli, onion, herring caviar and mustard lettuce dish is one of the starter options (vegetarian also available).
Keizersgracht 324, Amsterdam
06 2831 0403 (reservations by phone only!)
foam.org/felix-foam/felix-foyer
Open until: October 2014
Open daily for lunch 11 am-7 pm; open Tuesdays through Sundays for dinner 11 am-1 am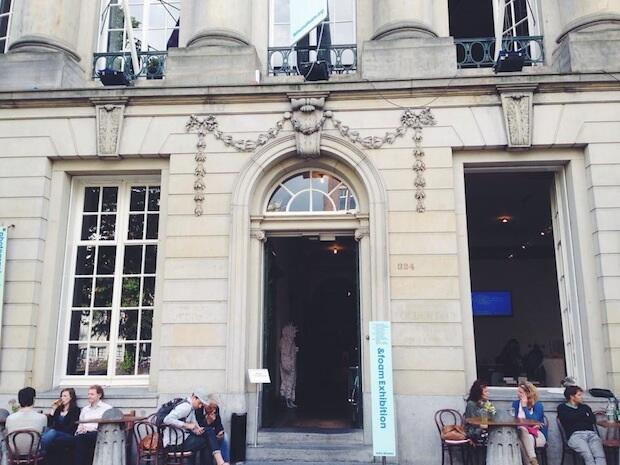 Lighthouse Island
The truly remarkable feature about this pop-up is its unique location on an abandoned island that used to be home to a lighthouse. With its idyllic and exclusive setting, the only way to reach the island is by boat.
The restaurant itself offers a 4-course seasonal menu, which changes weekly. You can look forward to dishes prepared on an open fire, using local products in various traditional ways. Not surprisingly, this is set to be very popular so we urge you book well in advance. The whole experience (dinner and boat, excluding drinks) costs €49.50 – well worth it, we think!
Vuurtoreneiland, departure from Lloyd Hotel, Amsterdam
06 1558 3838
www.vuurtoreneiland.nl
Open: until late September
Open Wednesday through Saturday for dinner 6.30 pm-11.30 pm; Sunday for lunch 3.30 pm- 8.00 pm
Eenmaal 
Or fancy trying out something different? How about checking out the world's first one-person restaurant, opening in Amsterdam at the end of May: Eenmaal. It's already gained a lot of media attention, being seen as an exciting social experiment on the one hand, and as a challenge to solitary dining on the other. So if you're up for trying out a solo eating experience, why not give it a go!
Bos en Lommerweg 361
06 4635 5064
eenmaal.com
Opening: keep an eye out on their website and Facebook page
Opening hours: daily for dinner 6 pm-11 pm