4045 Views
Come visit some of our favorite places in London!
Poppies Fish and Chips – Chippy in London, London, United Kingdom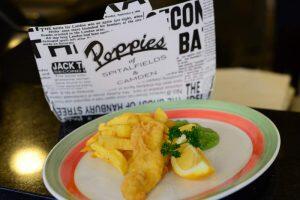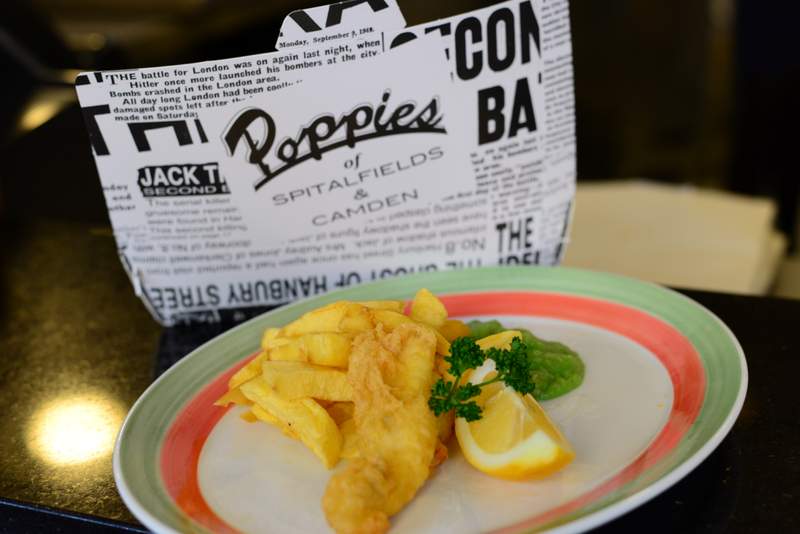 "You can't get a better bit of batter."
– Pat 'Pop' Newland
Poppies has won a number of awards since it first opened. Pop's famous Chippy recreates the ambiance of a seaside town from the 1940s. Vintage transistors, memorabilia from the war and old photographs are everywhere. What's more, your Fish and Chips are wrapped in newspaper, just like they were in the olden days. You might find yourself swaying slightly from side to side to the likes of Frank Sinatra and Elvis Presley playing on the jukebox as you collect your order.
To find Poppies Fish and Chips:
Phone : 0044(0)20 7247 0892
Address: 6-8 Hanbury Street, London E1 6QR