6064 Views
This post was originally published in October, 2016 and was updated in November, 2017.
There are so many ways to see a city – museums, walking tours, guidebooks – but experienced travelers want authenticity with their history. This alternative guide to Prague tours includes passionate individuals who can introduce you to the Czech capital through different eyes, no matter what your interests.
The Ghost Tour
Prague has plenty of dark stories lying beneath its cobble-stoned streets. On this tour, you'll hear urban legends about the Golem living in one of the Jewish synagogues, the romantic struggles of a nunnery and the unfortunate fate of the man who designed Prague's Astronomical clock. The charismatic guides in historic costumes tell their tales by the flickering lights of an oil-burning lantern.
Mysterium Tours: The Dark Shadows of the Old Town
+420 776 010 952
mysteriumtours.com
Days: Tuesday, Thursday, Saturday
Duration: 2 hours
Price: adults €20; students €18
The Food Tour
What people eat can tell a lot about a culture, which is why we love introducing people to the world of Czech cuisine. Our Prague Food Tour ranges from a traditional soup at the top of a bell tower to a traditional butcher off Wenceslas Square or Napoleon's connection to a local dessert. As the Czechs like to say before any meal, dobrou chut or enjoy your meal! There's also now an evening food tour from Prague castle.
Eating Prague: Prague Food Tour
+420 228 885 011
eatingpraguetours.com
Days: Monday – Saturday
Duration: 4 hours
Price: adults €84; adolescents €72; children €50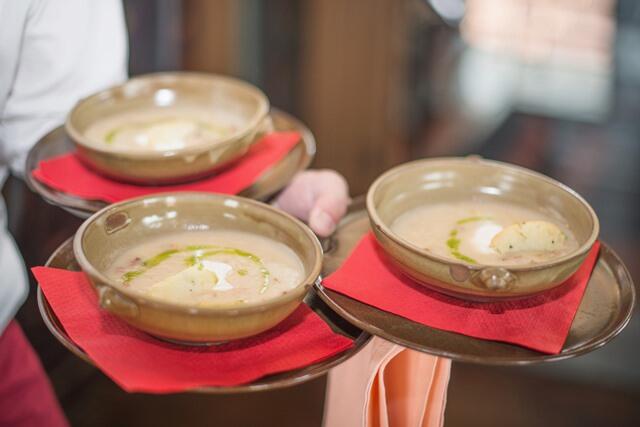 The Homeless Tour
It is often said that "A nation's greatness is measured by how it treats its weakest members." In this alternative tour, members of Prague's homeless community give visitors a glimpse of their life on the streets and the personal stories that brought them there. Pragulic supports their guides with presentation training, a source of income and access to a psychologist. Tour options include team-building activities that apply street smarts to the business world or experiencing a few hours or a full day in a homeless person's shoes.
Pragulic
+420 725 314 930
pragulic.cz
Days: Daily
Duration: 5-24 hours
Price: adults 250-2400 CZK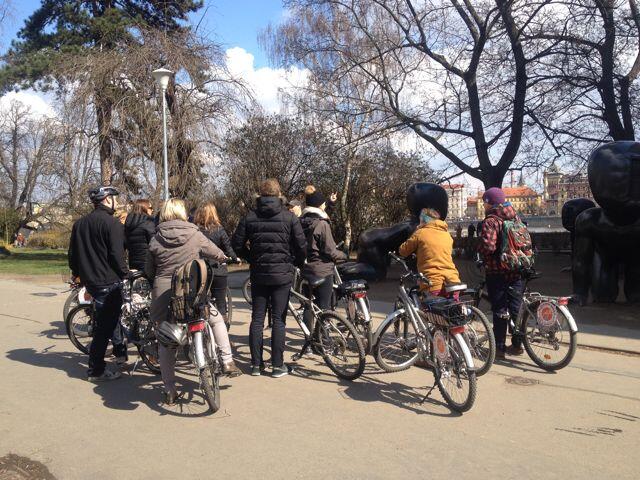 The Bike Tour
Health conscious travelers can burn off last night's meal by seeing the city on two wheels. A bike tour is one of the most efficient ways to see Prague, covering sights on both sides of the river in half the time. This tour is tested and approved for even beginner and amateur cyclists (although Prague's cobblestone streets do make it a bumpy ride) and there are plenty of stops for photos and storytelling from your guide.
Praha Bike: Classic City Tour
+420 732 388 880
prahabike.cz
Days: Daily
Duration: 2.5 hours
Price: adults 540 CZK
The Beer Tour
A foam-topped pivo (Czech for beer) is an essential part of the culture and often the first word the locals like to teach visitors. This "brews and views" tour will show you exactly why Czechs drink more beer per capita than any country in the world. You'll visit microbreweries and pubs, learn about Czech beer history, and catch some stunning views across the city from little-known spots that'll leave you feeling like the ultimate VIP.
Eating Prague: Brews and Views Beer Tour
+420 228 885 011
eatingpraguetours.com
Days: Tuesday – Saturday
Duration: 3.5 hours
Price: adults €65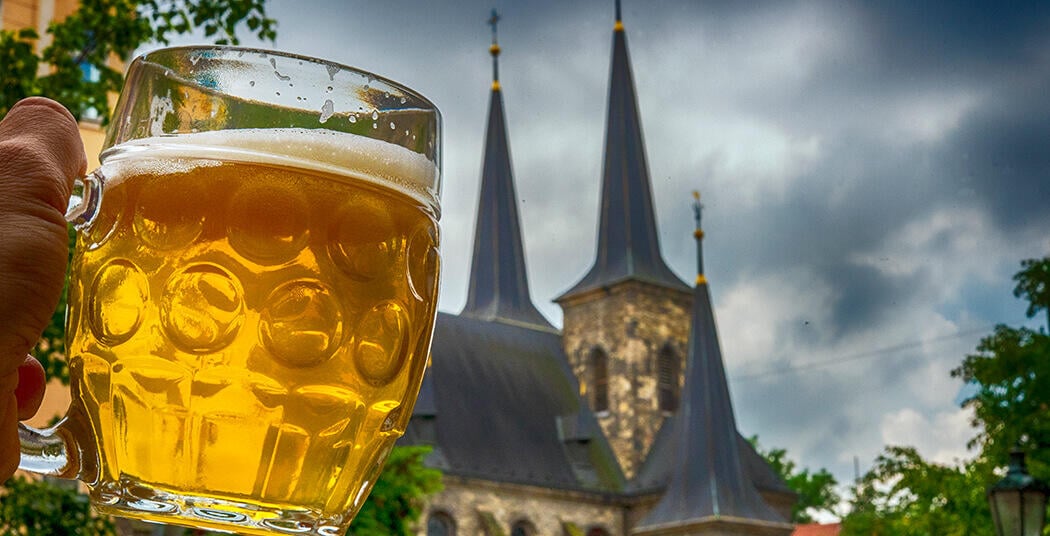 The Communism Tour
Prague spent a large portion of the 20th century under Communism, which shaped the character of both the city and its residents. This guided tour pulls back the Iron Curtain to help visitors imagine what life before the Velvet Revolution really looked like. Stories include the largest Stalin statue ever built and the details of the Prague Spring, plus a visit to an authentic 1950s nuclear bunker.
Prague Special Tours: Communism & Nuclear Bunker Tour
+420 777 172 177
prague-communism-tour.com
Days: Daily
Duration: 2 hours
Price: adults 600 CZK
 The Academic Tour
Insight Prague guides come with impressive academic credentials and extensive knowledge in their areas of expertise. The company promises "truly informed tours for travelers who like to learn." Feel free to ask detailed questions during these master classes in subjects like Art Nouveau and Cubist Architecture, Stories of Jewish Prague or a detailed look at the history of the Prague Castle.
Insight Prague
+420 777 036 515
insightcities.com
Days: By reservation
Duration: 3 hours
Price: adults about 1,500 CZK (US$60)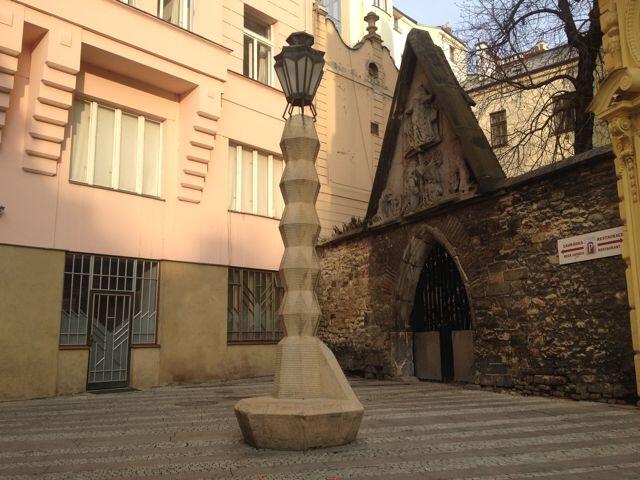 The Art Lover's Tour
If you see an unusual sculpture while walking through the streets of Prague, there's a good chance it came from local artist David Černy. This alternative tour shows travelers all of the typical sights (Prague Castle, Charles Bridge, Wenceslas Square) that share the city streets with this controversial artist's work. Some of Černy's famous pieces include an upside-down saint on a horse hanging from a ceiling, a pair of bronze men urinating into a fountain, and babies with bar codes as faces climbing Prague's TV tower. Your guide can explain the meanings behind these unusual works of art.
Private Prague Guide : Prague City & Street Art Tour – In the footsteps of David Černý
+420 773 103 102
private-prague-guide.com
Days: By reservation
Duration: 4 hours
Price: 2,400 CZK
The Vintage Car Tour
An alternative tour is as much about finding interesting ways to take the journey as seeing the destinations. A ride in a vintage 1929 Praga or 1939 Mercedes allows guests with limited mobility (or just tired legs) to avoid hours of walking while still enjoying the capital city in style. The open top offers an unobstructed view for photos, and individual rental means you get to determine the length, route, and start time.
Prague History Trips
historytrip.cz
Days: By reservation
Duration: 40-120 minutes
Price: 1,200 CZK – 3,000 CZK
**********************

**********************
 The Romantic's Tour
If you're not exhausted after any of these other alternative tours, and you're in Prague together with your 'special someone', you could end the day with a quiet, romantic evening at a secluded location overlooking the city. Just as the sun is about to set, you casually walk your lover along the park on Petrin Hill to suddenly find yourselves in the atmosphere of love and romance created just for the two of you. Surrounded by candles at a table covered with rose petals, you open up a bottle of champagne and finish your day in Prague in the most romantic way possible while the city provides the background.
Prague for Two: Your romantic evening in Prague
+420 774 536 828
praguefortwo.com
Days: By reservation
Duration: upon agreement
Average price: €150 (depends on client preferences) 
 *The Segway Tour
Local tip – while segways are available to tourists, these two-wheeled vehicles are extremely unpopular with Prague residents, mostly because of riders' inexperience with navigating them in crowded areas. Choosing any other alternative tour will help keep dirty looks from the locals out of all of your vacation photos.
Planning your trip to Prague? Explore the city's culture, history, and food by taking our Prague Food Tour or our Craft Beer & Food Tasting Tour for incredible Czech delicacies!