3168 Views
It has been said that Prague, unlike other European capitals—Amsterdam, London, Rome—is not a bike-friendly city. Not true! Nearly 120 km of cycle paths run through the Czech capital; even the city's young mayor Tomáš Hudeček has been spotted cruising to work on his e-bike. For visitors to Prague, renting a bike or taking a two-wheeled tour can offer a fresh look at the tourist circuit and a chance to pedal off some of that pivo.
Here are some tips for where to take a tour or rent a bike, plus suggestions for biking in Prague…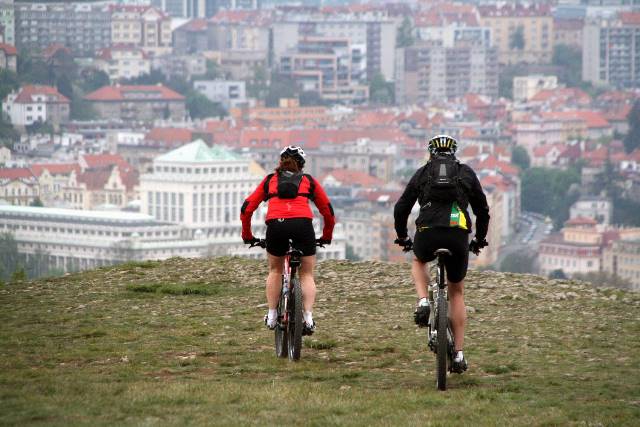 Prague bike rentals and tours
Biko Adventures
In support of sustainable tourism, Biko Adventures shuttles its groups on public transport. If that tells you anything about these tours it's that they aren't your typical sight-seeing excursions: Check out "Parks and Blocks," a ride into the Communist-era block flats of yesteryear, or "Prague Parks," a journey through some of the city's lesser-known green spaces. Biko also offers bike rentals, including trekking bikes, high-end hardtails and road bikes.
Vratislavova 58/3, Prague 2
733 750 990
bikoadventures.com
Open: Daily Mon 9 am – 1 pm; 2 pm – 6 pm 
City Bike Prague
Highlights of City Bike's wide selection of services include a Prague Castle Tour that covers sprawling Letná Park, or a solo jaunt into the rolling Czech countryside on the GPS Karlštejn Castle Self Tour. Tandem bikes and baby seats are available as are the company's signature pink "beach cruisers" with comfy seats and back pedal breaks.
Králodvorska 5, Prague 1
776 180 284
citybike-prague.com
Open: Daily from April to October, 9 am – 7 pm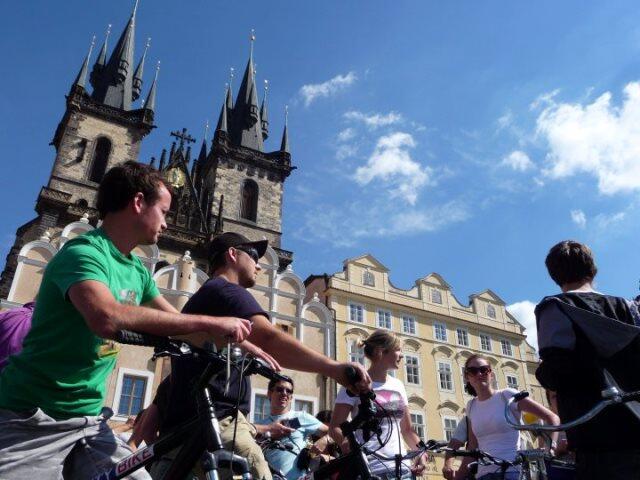 Green Lemon Tours
Rent vintage fixed-gear models and see Prague at a slow, leisurely pace, or foldable electric GoCycle bikes. Guided GoCycle tours go to small Czech microbreweries, UNESCO monuments and more, while fixed-gear bicycles are to rent only—though unique route suggestions come with rentals; our favorite being the farmers' market ride, natch!
Myslíkova 22, Prague 2
737 861 466 or 777 065 350
greenlemon.cz
Open: Daily 10 am – 8 pm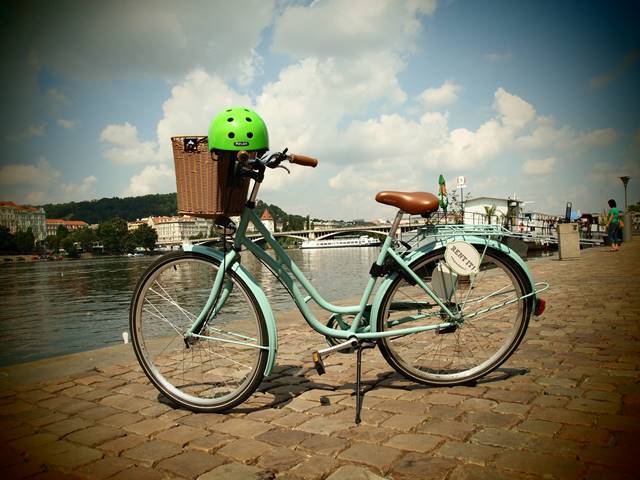 Praha Bike
This guided tours and rentals company has a number of classic city tours that allow you to take in all the top Prague attractions via a sturdy mountain bike. Choose from private or group tours that cover the central Prague sights or off-the-beaten-path beer garden and riverside rides, as well as tours of Karlštejn Castle, Český Krumlov and beyond—who's up for rolling into Dresden on an e-bike?
Dlouhá 24, Prague 1
732 388 880
prahabike.cz
Open: Daily 9 am – 8 pm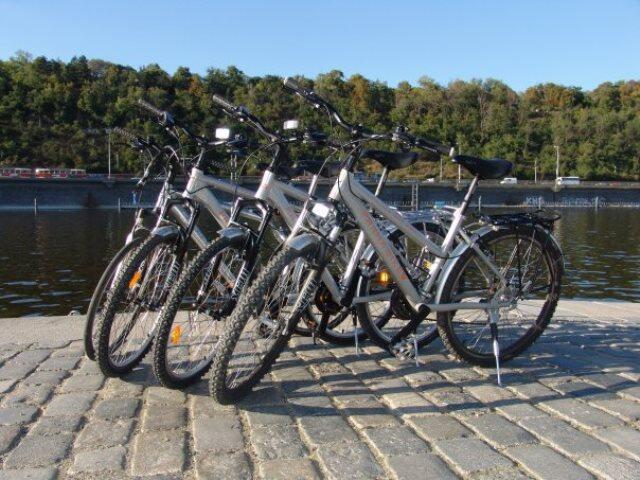 Cycling trails in and around Prague
Riding on the river
Prague's A2 bike trail follows the Vltava riverbank north to south. Starting at the National Theatre, head south along the embankment taking in the Dancing House and Vyšehrad fortress along the way. For refreshment, try riverside bar/cyclist hang-out Bajkazyl (also a bike rental shop), or Žluté lázně resort where you can enjoy beer, sausage, and a river view. Alternatively head north toward Troja, take the ferry across, and pick up the trail to Troja Chateau, Prague Botanic Garden and the Prague ZOO.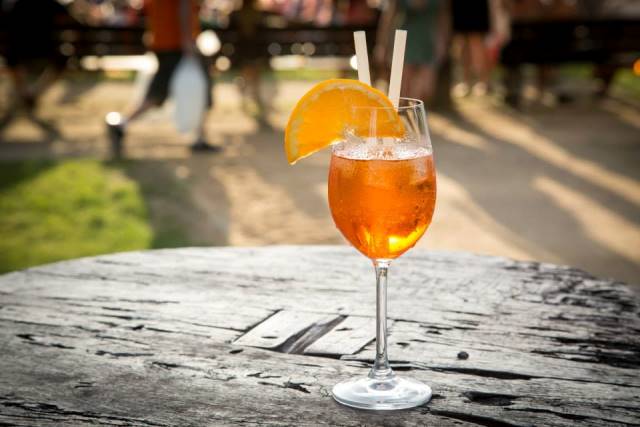 Pick a park
At 235 acres, Stromovka is Prague's largest park. Find plentiful paved bike trails and see the vice regent's summer palace, Prague Planetarium, and footbridge to Troja. Other parks with well-maintained trails include Letná (do not miss the stunning view of Prague from the beer garden) and Divoká Šárka (Wild Šárka) a woodsy escape on the outskirts of Prague. The website for the Prague 6 Municipal district gives detailed routes for these parks and surrounding areas. (Note that bikes may be transported freely on the metro, ferry and certain tram lines).
Beyond Prague
The Prague-Vienna Greenways is a well-marked network of hiking trails and country roads, spanning 250 miles between Prague and Vienna, that were closed to the public during 40 years of Communist rule. Explore idyllic villages, churches, castles and, if you head toward Moravia, wine! Visit the Greenways website for a wealth of biking resources including interactive maps. (Many Prague tour agencies offer guided tours of the Greenways.)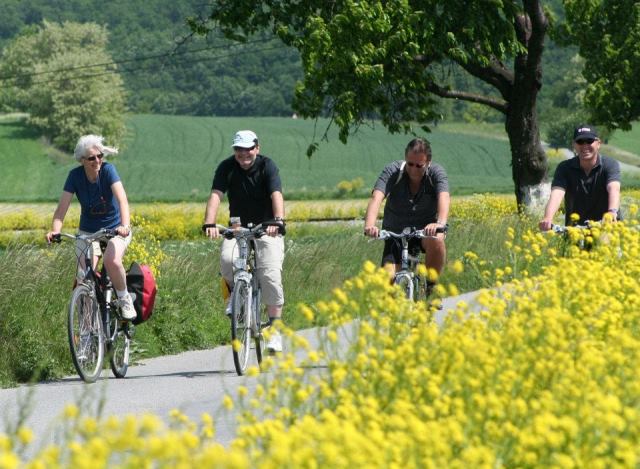 For more ideas for excursions within Prague and beyond, visit the City of Prague's complete interactive cycling map.