7193 Views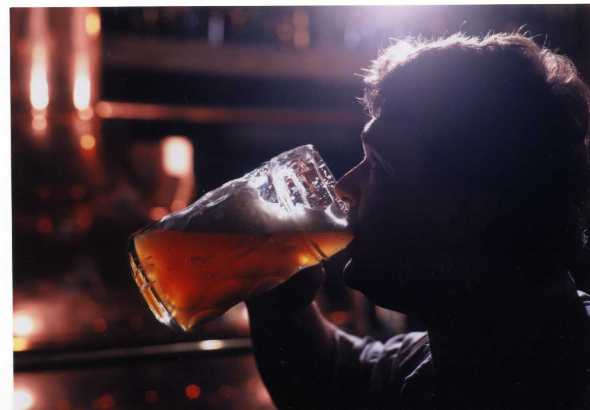 The Czech Republic has been brewing beer since the Middle Ages, so it's safe to say they know a thing or two about making a good one. Czech beer is most commonly pale lagers, pilsners specifically, with golden hues and a lighter flavor. If you order a beer in most bars or restaurants, this is the beer you'll get—and unless you ask otherwise, you'll be served the standard half liter (0,5L). As the reasoning goes: the lighter it is, the more you can drink! The flavor is good, balanced, refreshing and according to Czechs, healthy too!
If you're headed to Prague (or already there), there's an opportunity to try a Czech beer around every corner (translation: you won't go thirsty). So where to begin with the myriad of choices? In our opinion, the best places for sampling the Czech's most beloved beverage are at pivovary, or breweries, where the beer is brewed right on the premises. It's here you'll have the chance to taste the freshest pivo (master that Czech vocabularly word!) straight from the source and get a glimpse of the brewing process. Since the beer tradition in Prague is older than your great-grandfather's grandfather, the recipes and the hops themselves lend to being some of the best in the world. Na zdraví! ("cheers" or "to your health")!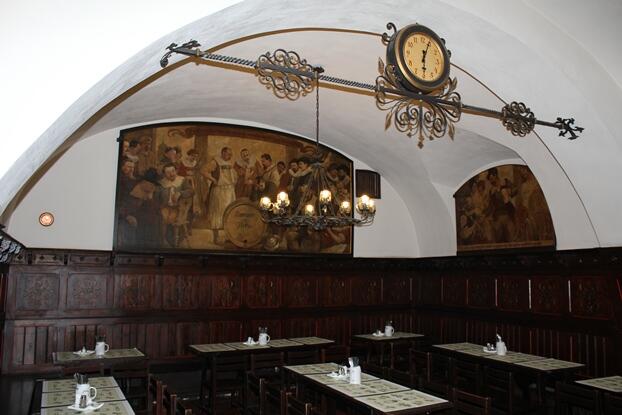 4 Top Breweries in Prague
Klásterní Pivovar or the Strahov Monastery Brewery
Located up the hill from the Prague Castle, this brewery was first founded as a monastery in 1140. The actual beer making facilities came a few hundred of years later and were used to produce beer until 1919, when the building was made into apartment buildings. Skip forward to 2001 when reconstruction was begun and finished, restoring the old brewery to what you can visit today. There are three all-year beers on tap—an IPA, amber and special lager—with taps rotating according to the season. This brewery is a wonderful place to pass an evening and also serves food. There's outdoor seating and in chillier weather, heat-lamps and blankets.
klasterni-pivovar.cz
Strahovské nádvoří, 301
Open every day from 10am to 10pm
U Fleku
In true traditional European beer hall style, U Fleku is it—and it draws crowds all year round. Besides the lively atmosphere and tasty beers, U Fleku is the oldest continual brewery in Eastern Europe in operation since 1499. There are 8 halls and an outside garden, so the place is huge enough to accommodate all its visitors. Most come for the beer, which is one type of lager served in a small or large glass, but the restaurant also serves traditional Czech food. The accordion and tuba player will keep you entertained for as long as you stay.
ufleku.cz
Křemencova, 11
Open every day (but December 24) from 10am to 11pm
Something tells us it's time for a pivo…
U Medvidku
If you're looking for a place to sleep that doubles as a brewery, then U Medvidku ("at the little bears") is the brewery and hotel for you. Upstairs are comfortable rooms and downstairs is the brewery. Pull up a chair to watch beer fermenting right before your eyes as you sip on one of the Prague's strongest beers, the X-Beer, and sample their beer ice cream! The brewery has a long history, but like many breweries in Prague it fell into disuse during the Communist regime. The rooms and equipment you see today result from the efforts of reconstruction completed in 2005.
umedvidku.cz
Na Perštýně 345/7
Pivovarsky dum
This place is only a baby of a microbrewery compared to some of the others on this list, but it has 8 different kinds of beers on tap including a classic light, dark Czech lager and interesting brews like cherry, banana and nettle. They offer flights so you can sample them all. To top it off, this brewery offers a good menu that even has vegetarian options. The brewery gets busy so reservations are recommended if you go.
pivovarskydum.com
Ječná 14
Open every day from 11am to 11:30pm