4153 Views
Those who plan to brave the elements and arrive in Prague in late November/early December will be rewarded with the special magic of the city's Christmas markets. Roasted chestnuts, mulled wine, gingerbread—if there's a winter wonderland, this is it.
Our guide to Prague's most popular, and a few lesser-known, markets will help you celebrate the season with good cheer and… carp? That's right, keep an eye out for street vendors selling live carp from tubs; the purchasing of this traditional Christmas delicacy, which Czechs deep-fry and serve with potato salad for their Christmas meal, is just as much a part of the festivities as the tree and gifts. Be forewarned: carp clubbing, though said to be the most humane way to kill the fish, is not for the squeamish!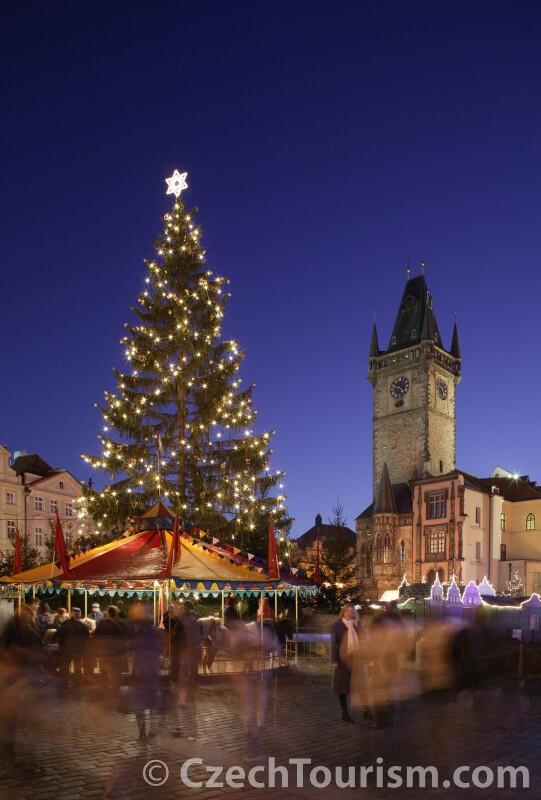 Old Town Square
The annual lighting of the Prague Christmas tree (happening this year on November 29 at 5 pm), shipped in from the Krkonoše mountains, opens the Old Town Square market, one of the most popular and stunning of all the Prague Christmas markets. Beyond the usual stalls selling ornaments and cinnamon-y funnel cakes, a center stage for performances by carolers, cozy log cabin with activities for kids inside, petting zoo, and nativity scene make this market a family favorite.
Open: November 29, 2014 – January 1, 2015; 10 am – 10 pm (food vendors stay open till midnight)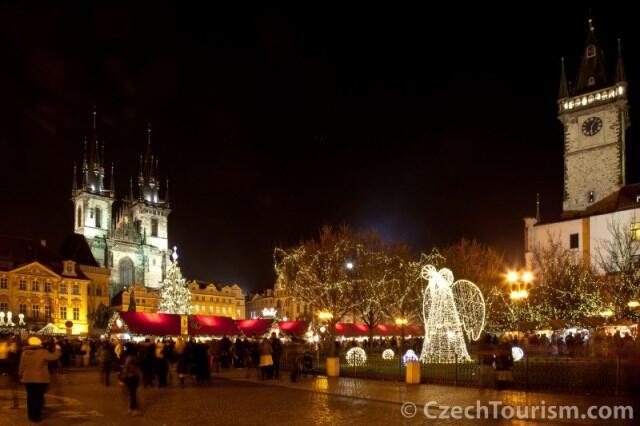 Wenceslas Square
The Můstek-end of Wenceslas Square is another centrally located market known for its lively atmosphere, impressive tree and center-stage entertainment. It's also in the middle of Prague's busiest shopping district, the area known as the "Golden Cross" (the intersection of Na Příkopě and Wencelsas Square), one of the best spots for holiday shopping.
Open: November 29, 2014 – January 1, 2015; 10 am – 10 pm (food vendors stay open till midnight)

Náměstí Republiky
This smaller, less bustling market offers a reprieve from the masses and a chance to shop for wooden toys, lace, and beeswax candles among the glorious backdrop of the Art Nouveau Municipal House and the Gothic Powder Tower. Featuring a separate set of stalls for food vendors, this laid-back spot is perfect for soaking up the Christmas atmosphere—and beer and sausage.
Open: November 25 – December 24, 2014; 10 am – 7 pm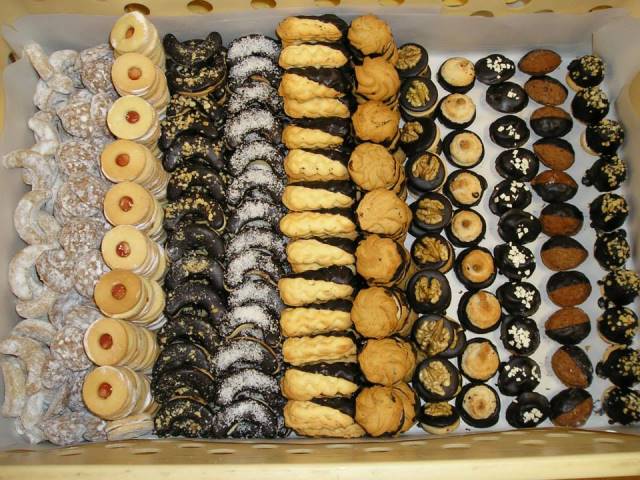 Náměstí Míru
A bit off the beaten path, the market at "Peace Square" is anchored by its Neo-Gothic church, made even more romantic by its lovely nativity scene. A wider variety of vendors selling unique hand-made jewelry, soaps and decorations gives this a more authentic ambiance you won't find anywhere else. Typically the first market of the season, this is where locals come to catch the spirit!
Open: November 20 – December 24, 2014; 10 am – 7 pm 
Havelská Market
A must-see for its historic importance alone—this is one of Prague's oldest open-air markets—the market on Havelská Street is open all year long but transforms into Christmas central during the holidays. You'll be sure to spot carp for sale among the vendors selling over-priced produce and advent-themed trinkets.
Open: Year round; 9 am – 6 pm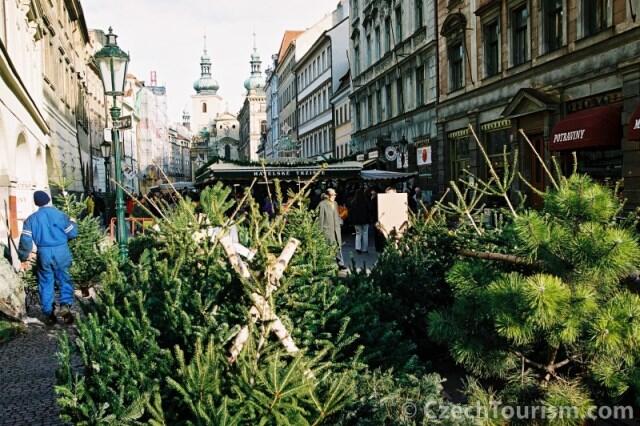 Náplavka Farmers' Market
Nothing could be merrier than this beloved farmer's market along the Vltava riverbank which runs every Saturday through December and will be selling not just the traditional carp but live tanks full of fresh fish which can be grilled and eaten on the spot. Homemade halušky (little dumplings served with smoked ham and cabbage), vanočka Christmas bread (like challah), and the city's most delicious hot wine drinks, make this a must-visit foodie destination.
Open: Every Saturday in December 2014; 8 am – 2 pm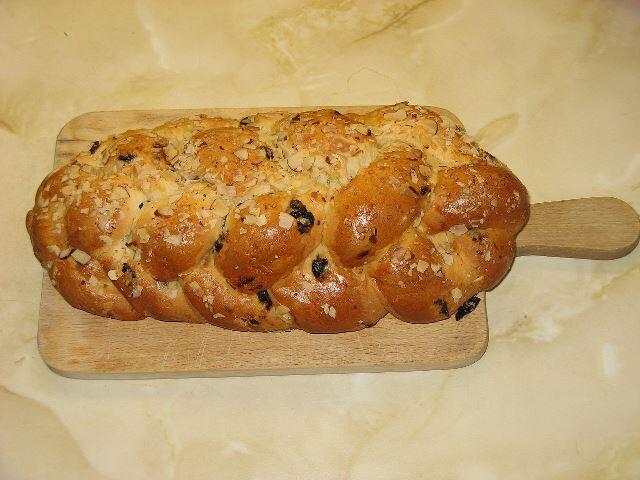 Anděl Christmas Market
Located at the busy Anděl tram and metro hub near the Nový Smíchov mall, this market on the other side of the river is worth a visit for the authentic feel of its carp vendors and scaled-down Christmas fun. Usually the site of one of the city's hidden-gem farmers' markets, expect gourmet food stalls, live music and, for the tiniest family members, pony rides.
Open: November 29 – December 23; 10 am – 7 pm