2581 Views
This weekend, the beautiful and regal Royal Gardens at the Prague Castle will once again play host to Prague's 8th Annual Food Festival, Czech's most spectacular food event. Basically it's three days of heaven for anyone who likes good food (so um yes, we'll be there).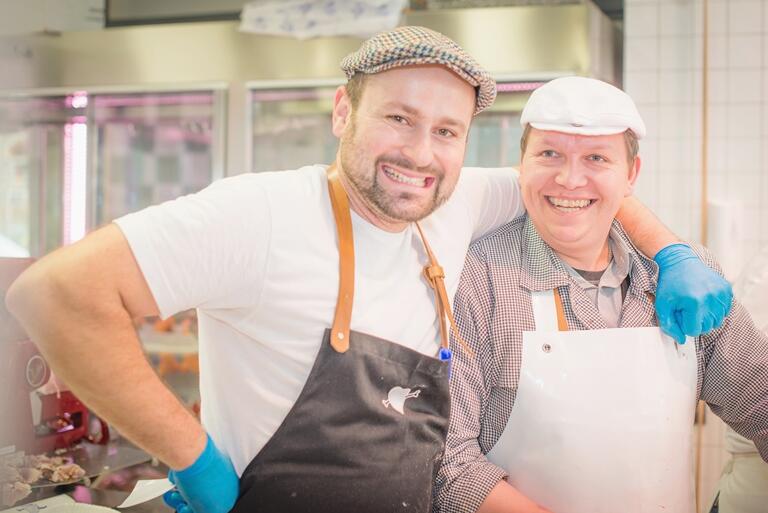 What to Eat
Festival goers can feast like kings and queens enjoying local and exotic delicacies from Prague's best restaurants and Czech's top chefs. We've grazed the menu and our list is started…but what to start with?!…goat cheese mousse with watercress and rocket, burgundy snails with garlic butter, the sunburger with pistachio pesto and raw fries, meats galore like the local specialty, Prague ham with creamy whipped horseradish from Eating Prague's favorite butcher shop, Nase Maso.
Of course we'll save room for desserts (plural…obviously). Cardamom mousse and Szechuan-flower ice cream, salted butter caramel mousse with apple jelly and candied violet blossom…our mouths are already in full watering mode!
There's plenty of vegetarian fare as well like this menu served by local BIO group Freshbedynky.
What to Drink
Be sure to factor in the equally divine beverages into your food festival equation. First class wines and sophisticated spirits (we love a reason to be sophisticated), local beer and wines (this is the Czech Republic, folks), fresh juices, Kofola (Czech's traditional herbal 1960s cola), interestingly awesome Cuban cocktails (think: edible glasses) and to pair with desserts, Italian coffees. Na zdraví! Cheers!
What to Do
There will be an array of culinary happenings to enjoy between your meals including Michelin chef cooking shows (with sampling!), Lobkowicz beer-pulling competitions, Apetit magazine cooking schools, wine and beer degustations, health & nutrition expert series, culinary awards (vote for the most popular Czech meal!) and much more, including activities for kiddos! Check out the full program on the Prague Food Festival's official website.
If you're up for royal and deluxe treatment, splurge on the fine dining experience: full-course meals prepared and served by Michelin chefs. Schedule and prices here.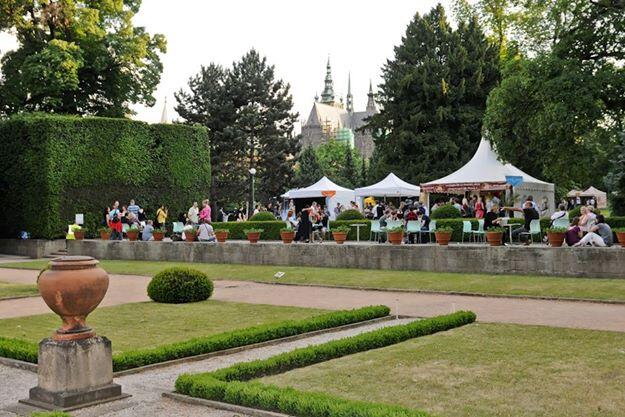 Top 10 Prague Food Festival Tips
The festival is outdoors so plan accordingly for weather.
No dogs or smoking allowed on the grounds.
Bring your kids. Children under 6 are admitted free and there's a kids corner with activities.
Don't attend this festival if you are detoxing! That's just torture.
How far will my grandy* go? See prices here
Spend your grandy. Left-over grands cannot be re-exchanged for money.
Share your festival tips and photos with us on the @EatingPrague Twitter
Don't go home empty-handed! Local organic farmers will be sampling and selling their products including "the best marmalade in the world" and ice cream from Sedlčanský Hermelín (Czech traditional) cheese (made special for the festival!).
The festival is packed with vendors and entertainment so we recommend carving out a plan beforehand. Of course, leave a little wiggle room – one never knows where their nose will lead them!
Learn your Czech: dobrou chuť means "Enjoy your meal!"
Prague Food Festival – What You Need To Know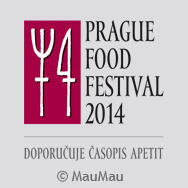 Location:
Prague Castle – Royal Gardens and Ball Game Hall (view a map)
Dates & times:
May 23rd, 24th and 25th
Friday 12-9pm
Saturday 12-9pm
Sunday 12-8pm
Ticket prices:
Cost is 500kc per day, including 10 grandy. Tickets to the Prague Food Festival are single entry and specific to the day of the festival. Purchase at the festival entrances.
Grands*
Official currency of the festival for food and drinks purchases. 1 GRAND = 30 CZK. Additional grands can be purchased in packages of 10 pieces from vendors in the festival area.