2924 Views
We know that lots of travelers want to experience the life of a local, not a tourist, when they come to a city. But it can be hard to squeeze a lifetime of experience into one long weekend. These local links can help you study up before your trip, plan ahead for local food events, and get a glimpse into the local life of a Praguer.
What to Do in November
November 11 and 14: St Martin's Day
This local holiday is a treat for wine fans. At 11:11 on 11/11/15, the first bottle of St. Martin's Wine is opened, and you'll find it paired that evening with a traditional dinner of roast goose, red cabbage and dumplings at most of the Czech restaurants in town. The celebration will continue at the popular farmer's market at Naplavka, along the banks of the Vltava River, on November 14.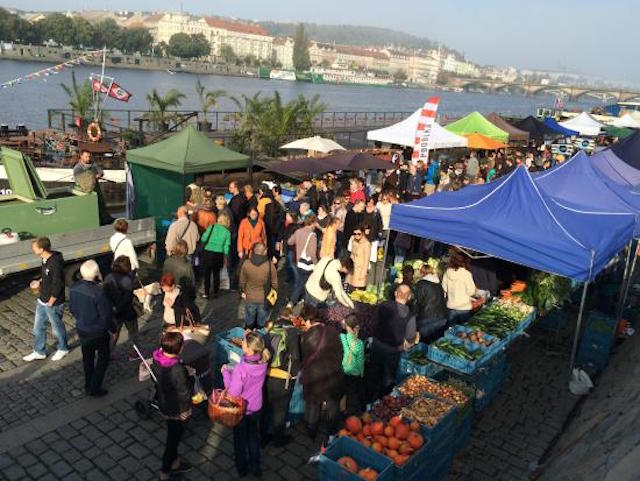 November 21: Restaurant Day
For a unique food experience, visit any of the pop-up restaurants around Prague that exist for one day only! Anyone can join, from an aspiring baker with a folding table on the sidewalk to culinary student experiments lining blocked-off streets. Keep an eye on this map to see what's popping up in Prague this November.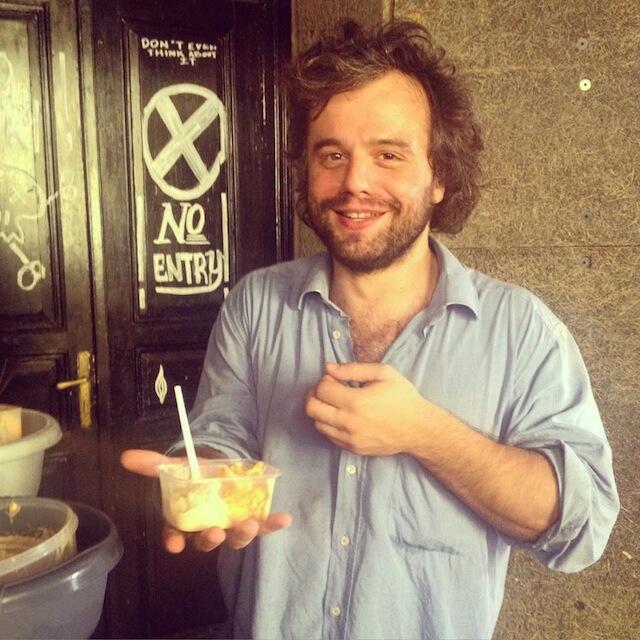 November 19 – 22: Deli Market

Prague's Holesovice neighborhood hosts the first Deli Market festival. Visiting vendors will offer a taste of cold cuts, pickled vegetables, jams, cheeses and other culinary delights from European countries and beyond (e.g. India, Bulgaria, Japan). Information (in Czech) can be found here.
November 20 – 28: Christmas Markets

Let the countdown begin – Christmas Markets are almost open in Prague! You'll find grilled meats, mulled wine, handmade goods and a festive atmosphere at various squares all around the Czech capital – including the first at the Prague Castle.
Local Bloggers to Watch
Pivni Filosof (a.k.a. The Beer Philosopher) is Prague's resident expert on all things pivo in English (and Spanish). His blog offers a conversational glimpse into Prague's beer scene, including strongly worded thoughts on craft beers and corporate breweries. His book titles explain more than we ever could – Prague: A Pisshead's Pub Guide (new edition as of October 2015) and The Unbearable Nonsense of Craft Beer. His blog frequency has slowed considerable since its start in 2008, but he remains active on Facebook and Twitter.
Where to Eat Now
A sit-down breakfast can be harder to find in Prague than one would expect (although many places do excellent weekend brunches). A grab-and-go pastry is popular with the commuter crowd. But one of our favorite places for breakfast and a deep breath is Cacao. This year-old café just off Namesti Republiky has everything from health-conscious smoothies to decadent cakes and freshly made ice creams, plus a delicious acai bowl for breakfast with granola and fruit.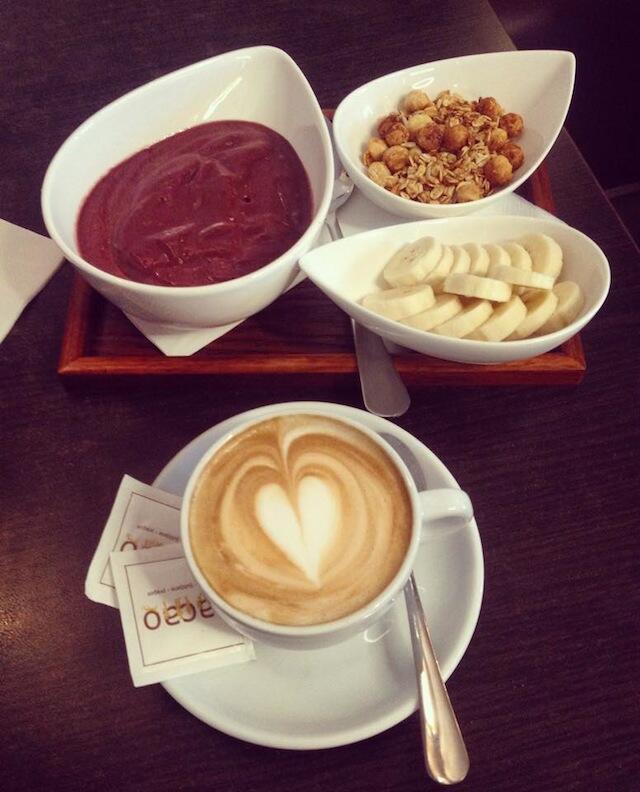 In the News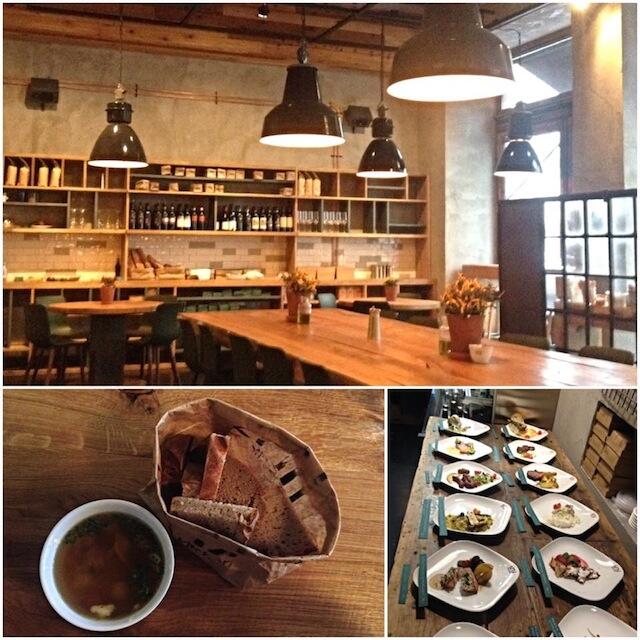 Blogged: Eating Prague Food Tour
Thank you to German blogger Lillie's Diary for capturing our Prague Food Tour in vivid color! To read more (in German), click here.

Day Trip: Liberec
There's far more to the Czech Republic than just Prague (no matter how much we love it). The mountain town of Liberec, one hour north of Prague, offers a growing culinary scene all its own, which you can explore courtesy of The Culture Trip. Plus autumn is a gorgeous time to watch the leaves change color in the nearby Bedrichov area, visit the white tigers at the Liberec zoo, or enjoy a meal with a view of Germany, Poland and the Czech Republic at Ješted tower.
Instagram of the Month
We're a little obsessed with Veg Sýr, a newly opened cheese shop, and apparently so are our Instagram fans. This adorable shop near Jiřího z Poděbrad in Prague 2 is friendly, stocked with options that you can sample, and even carries a vegan cheese substitute. "Say sýr (= cheese)!"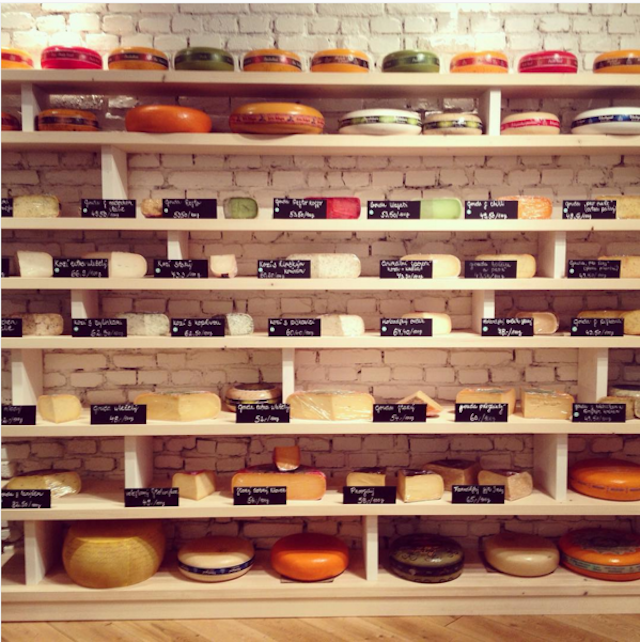 Speaking of
Instagram
, and in the spirit of Thanksgiving, we want to send a huge THANK YOU to everyone who helped us pass the 1,000 follower mark last month! We love sharing the sights and flavors of Prague with you.
As a thank you, we want to recommend some of our favorite local instagrammers that you can also follow to get a feel for the city.
@Bohemianfoodgasm This self-described food lover and kitchen enthusiast shares drool-worthy pics from restaurants around town (and occasionally her own kitchen).
@ievaozolaart is sharing a beautiful collection of sketches and watercolors against the Prague backdrops that inspired them, every day for a year, and we're liking every. single. one.
Stay tuned for more local foodie links next month!