5041 Views
American Thanksgiving (which falls this year on Thursday, November 27, 2014) is our kind of holiday – it's all about the food. What to do if you find yourself in Prague over the long Thanksgiving weekend? Enjoy a fantastic feast, that's what. While the holiday isn't celebrated by Czechs, the capital's sizable American expat population ensures that there are plenty of options for tucking into turkey and all the trimmings.
These suggestions for a sit-down, pick-up, or do-it-yourself Thanksgiving dinner come with one caveat (ok, two): Call ahead for reservations and wear roomy pants! All events take place on November 27, 2014 unless otherwise noted:
Sit-down Thanksgiving Dinner Options
Jama
This expat mainstay, a sports bar that specializes in Czech pivo and American wings, nachos and burgers, will celebrate its 20th Thanksgiving dinner in Prague with a tasty traditional spread of turkey, honey-glazed ham, mashed potatoes, sage stuffing and pumpkin pie. A wildly popular event, we highly recommend making a reservation.
V Jámě 7, Prague 1
222 967 081
jamapub.cz
Serving dinner: 5 pm – 9 pm
390 CZK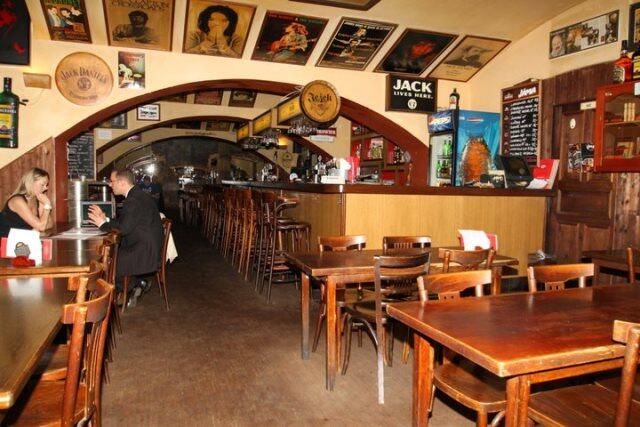 Bohemia Bagel
Aren't most Thanksgiving dinners an all-you-can-eat affair? The buffet at Bohemia Bagel is another beloved expatriate tradition with Americans and Czechs lining up at this popular bagel chain's Holešovice location for seasonal delights like pumpkin cheesecake and sweet potato pie with marshmallows. One of the few feasts that offers vegetarian options.
Dukelských Hrdinů 906/48, Prague 7
220 806 541
bohemiabagel.cz
Serving dinner: 5 pm – 7.45 pm and 8 pm – 11 pm
690 CZK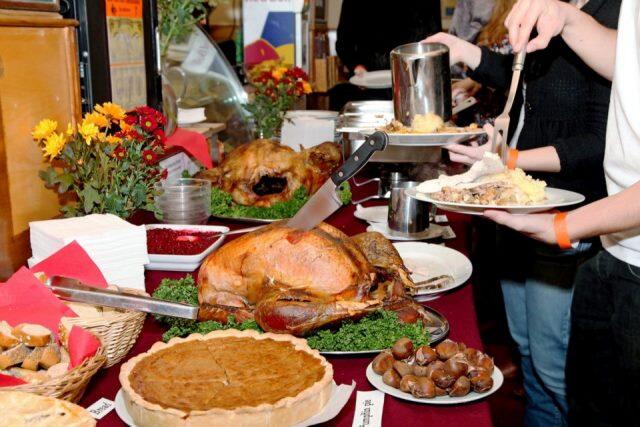 Hard Rock Cafe
It doesn't get more American than Hard Rock Cafe, unless of course you count the fact that the first one was actually opened in London! The Prague location—which in fact does a mean burger—is also a great option for Thanksgiving dinner. A Thanksgiving menu, complete with their famous pumpkin pie, will be served all day starting from 1 pm.
Malé náměstí 142/3, Prague 1
224 229 529
hardrock.com
Serving dinner: from 1 pm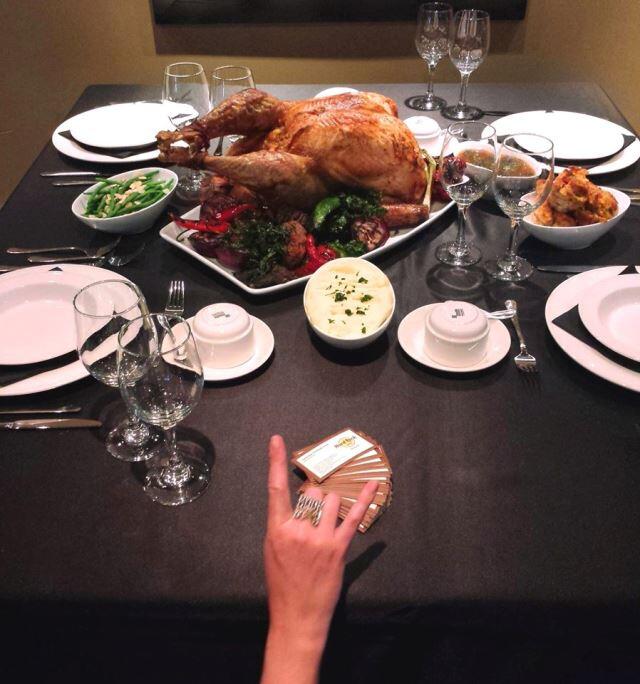 The Globe
For 20-plus years, The Globe Bookstore and Café has been an epicenter of expat literary activity. An English-language bookstore with a full-service bar and cafe, just having a cup of coffee among its bohemian, art-bedecked red walls is an event. The book selection isn't half-bad either. The Globe's Thanksgiving menu starts with pumpkin soup and includes all of the standards plus a delivery/take-away option to boot.
 Pštrossova 6, Prague 1
224 934 203
globebookstore.cz
Serving dinner: 12 noon – 11 pm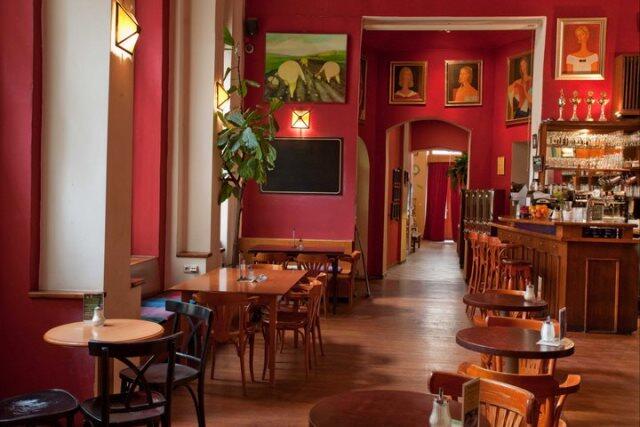 Zinc Restaurant
For a bit of a fancier feast, Michelin-endorsed Zinc Restaurant in the Hilton Prague Old Town will be putting on an elegant Thanksgiving buffet that features a roast-turkey carving station and an assortment of old-fashioned pies (pumpkin, pecan) and sides (Waldorf salad, anyone?) accompanied by live music. Pick-up orders are available with four days' advance notice.
V Celnici 7, Prague 1
221 822 100
hiltonpragueoldtown.com
Serving dinner: 6 pm – 11 pm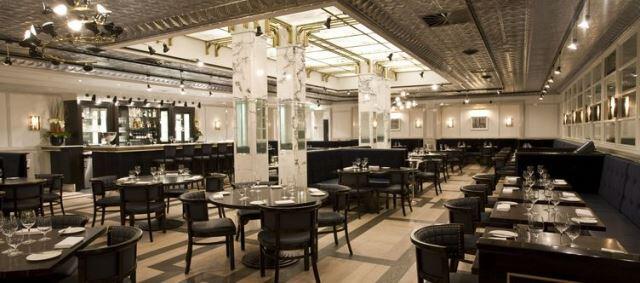 Lunch & Dinner at Joe's
Thanksgiving turkey and all the fixings will be available for 250 CZK at lunchtime and 350 CZK at dinnertime at Joe's Grill – usually known for its Tex-Mex fare. Seating is limited so reservations are recommended!
Mánesova 52, Prague 2
222 233 971
joesgrill.cz
Serving dinner: 11 am – 10 pm
Do It Yourself & Delivery for Thanksgiving in Prague
The Candy Store
With so many Thanksgiving dining events happening in Prague, most of you probably wouldn't dream of cooking, especially while on vacation. But adventurous self-catering types take note: the British-American speciality foods shop The Candy Store stocks all the Thanksgiving staples—stuffing and gravy mixes, canned pumpkin, cranberry sauce and fresh-baked pumpkin pie—among its inventory of Pop Tarts and A&W root beer.
Londýnská 309/81, Prague 2
777 018 998
candy-store.cz
Open: Mon – Fri 10 am – 7 pm; Sat 9 am – 5 pm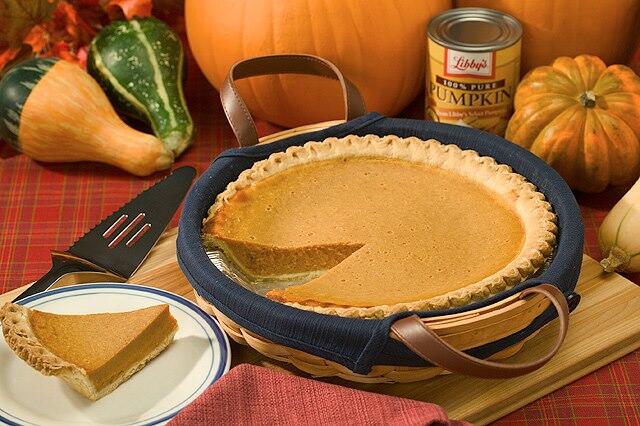 Culinaria
The perfect menu for a hotel-room Thanksgiving picnic can be found at Culinaria, another speciality food shop with a focus on imported American goodies. A wide range of harvest-themed soups, salads, and sides, including sliced turkey, 4 different potato variations, and that retro party classic deviled eggs, are available for pickup and delivery throughout the entire Thanksgiving weekend, November 27-29.
Skořepka 423/9, Prague 1
224 231 017
culinaria.cz
Open: Mon – Fri 9 am – 7 pm, Sat 10 am – 7 pm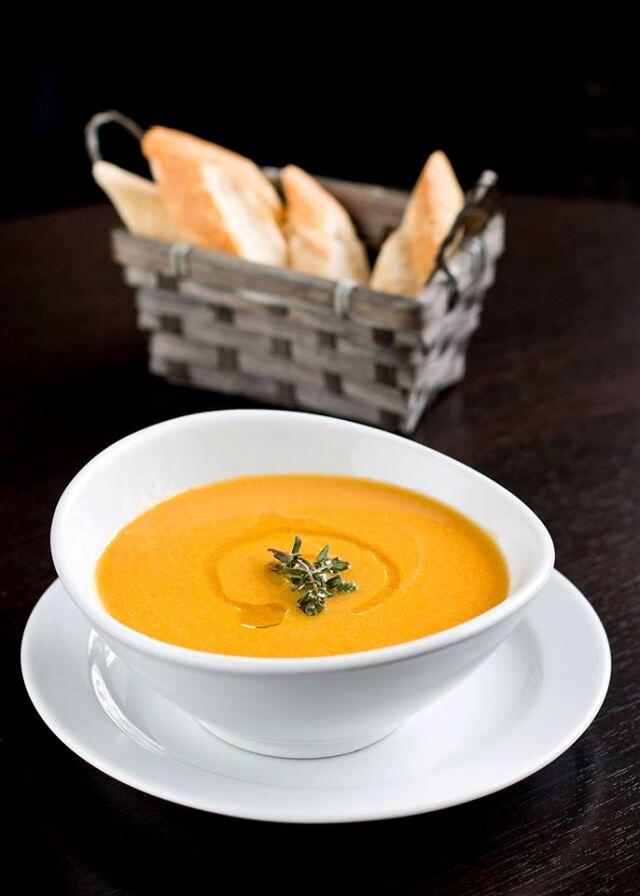 Where to Watch the Big Game
An equally essential part of this holiday day is watching American football, of course. Typically you can catch the Thanksgiving Day games at Jama (see above), Dubliner Prague or Lion & Ball Sport Bar Praha.