8594 Views
Wow fellow travelers with these facts you should know about Prague and its well-known attractions.
Fact you should know about Prague #1: There is a Graffiti Wall devoted to John Lennon (who never visited Prague)
This tribute to revolution began after John Lennon's death in 1980. The unofficially named "John Lennon Wall" sits in a quiet corner near the Charles Bridge, filled with regularly changing portraits, Beatles lyrics and scrawled messages from international tourists. On November 17, 2014 – the 25th anniversary of the Velvet Revolution – a group of students painted the entire wall white with "Wall Is Over" in block letters, but visitors disagreed and quickly filled the blank canvas once again. Visit the graffiti wall for a more alternative take on Prague sightseeing.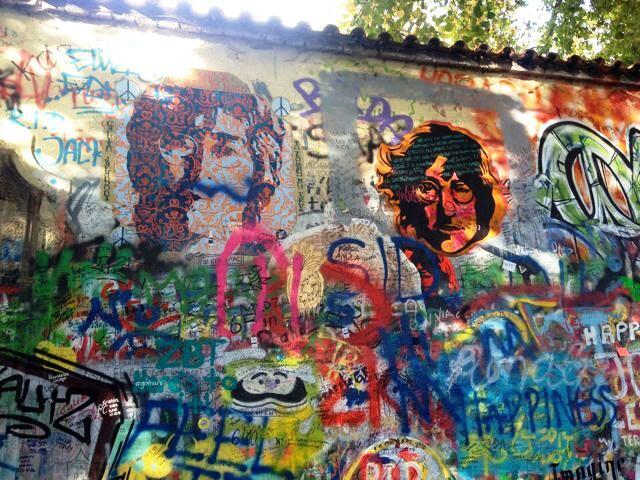 Fact #2: The Charles Bridge has mathematical significance
Charles IV laid the first stone of this famous monument at 5.31 am on July 9, 1357. The notoriously superstitious king was into astrology and numerology, and chose this date because of its written form: 1-3-5-7-9-7-5-3-1 (year, day, month, time). Add this information to the stunning views and saintly statues, and Charles Bridge is clearly a required item on any list of what to see in Prague.
Fact #3: Yes, those are babies crawling up the TV Tower
Thank Prague's resident rebel sculptor, David Černy, for modern art with a sense of humor decorating the city. You can get a close-up of the babies with bar code faces on the castle side of the Vltava River, near the Kampa Modern Art Museum. For more of Černy's twisted work, try the statues of two men pissing outside the Kafka Museum, or the upside-down horse inside Lucerna Palace near Wenceslas Square.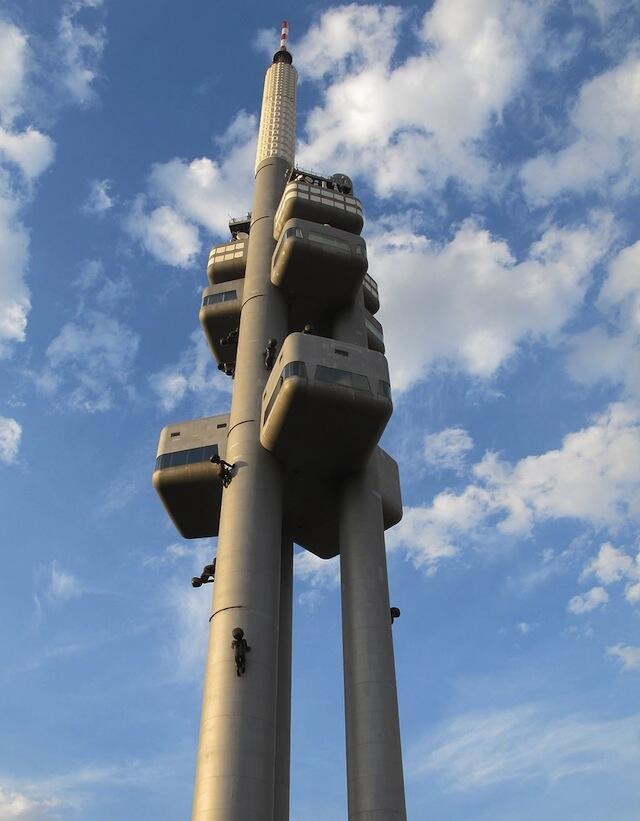 Fact #4: Hitler's retirement plan preserved Prague's Jewish Quarter.
"Fun" definitely isn't the right word here. Josefov, Prague's historic Jewish Quarter, includes the heartbreakingly overcrowded cemetery and Europe's oldest active synagogue, the strangely named Old-New Synagogue (there's a story behind it). Hitler supposedly planned to retire in Prague and preserve this area as a museum to an extinguished race, leaving the architecture largely untouched as he terrorized its residents during WWII. These days, the Jewish Museum in Prague manages this collection of 6 synagogues, historical relics, and a powerful holocaust memorial.
**********************
While you're in Prague why not check out one of our fantastic food tours? You can choose from: Prague Food Tour, Brews and Views – beer and snacks tour and the Supper Stroll from Prague castle.
**********************
Fact #5: The Dancing House was inspired by Fred Astaire and Ginger Rogers
This modern monument among the castles and cobblestones is definitely a sight to see in Prague. The collaboration of Canadian-American Frank Gehry and Croatian-Czech Vlado Milunić in the mid-1990s symbolizes yin and yang: communism blending into democracy. Gehry has said that he initially wanted to name the building after the famous dancing duo. Fans of food with a view might also want to try the (pricey) "Ginger and Fred" restaurant (ginger-fred-restaurant.cz) located on the top floor.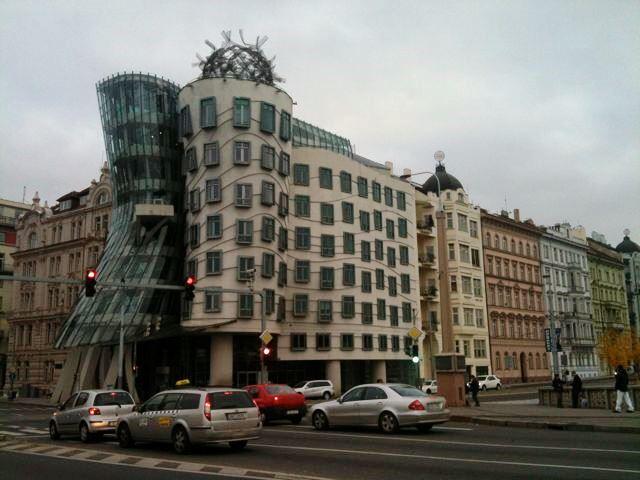 Fact #6: The Rolling Stones paid to light the Prague Castle
The iconic rock group played one of Prague's first international concerts after the Velvet Revolution in 1989, and developed a close friendship with Czech President Václav Havel. Legend has it that, over drinks with the president, the band admired the prominent monument, but said it was a shame you couldn't see it at night. Havel had bigger problems to worry about (like running a newly democratic country). So, the band paid the $32,000 (about 775,000 CZK) price tag and had their lighting designer install the system that tourists continue to enjoy today. Thanks, guys.
Fact #7: The locals drink more beer per capita than any other country in the world.
This is probably the Czech's best known claim to fame. The total consumption – divided by every man, woman, grandparent and baby in the country – equals approximately 150 liters per year, or in other words almost half a liter daily, for every person. Impressive! But after tasting a foam-topped pint from the birthplace of Pilsner (as we do on our Prague food tours), understanding why becomes much easier. It also doesn't hurt that it's cheaper than water on most menus.


Have you discovered any other facts you should know about Prague on your travels? Share them with us in the comments section below!