3025 Views
We here at Eating Europe are happy to offer you our Prague travel tips – with a little help from our friends – on how to navigate Prague's top attractions and have a great time while doing it. The rule for Prague is the same for any other city, especially European Capitals. If you just go there with no planning, though, you might run into those typical tourist problems that lead to stressful days, wasted times, and tainted memories of the trip. If so many people are all flocking to the same places you want to see, a little strategy goes a long way.
Updated in December 2019 
The Charles Bridge
Nothing in Prague is so iconic as the Charles Bridge, the stonework masterpiece that has spanned the Vltava River since they started building it in 1357. If you go in the middle of the day, however, you'll find it nearly impossible to cross. "From a time standpoint, it's best to go in the morning, when there aren't 1000 pairs of shoes a minute straggling across it," says Libor Šulák, owner and manager of Good Prague Tours, one of Prague's premier walking tour companies.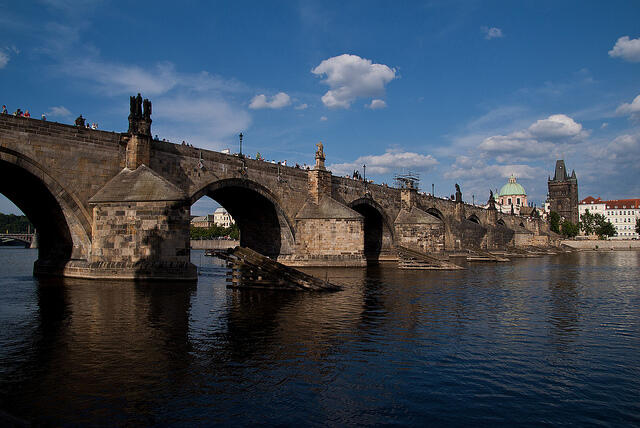 Local travel blogger Samantha Hussey of The Wandering Wanderluster agrees that the Charles Bridge is best seen at its emptier moments. "Wake up and enjoy an empty bridge if you can make it between 8.30 and 9.30 am, or wait until the sun is setting to enjoy the beauty of a Prague sunset and watch as the bridge illuminates itself when the historical lamps light up," she recommends, adding that it's worth checking the bridge out from all possible angles in order to truly appreciate the craftsmanship.
Old Town Square and the Astronomical Clock
Old Town Square's expansive beauty will wow you whenever you get around to it, but the main sight there, Prague's astronomical clock, has sometimes proved to be a slight disappointment. It was even once voted to be one of Europe's most disappointing tourist attractions! "I always tell friends to visit the Astronomical Clock between the hours. The show isn't all that exciting – YouTube it to get the idea without the crowds," says Auburn Scallon, an expat journalist living in Prague. "The beauty of the clock," she says, "is in the design, all the information in the faces, and knowing that it's still functioning after more than 600 years."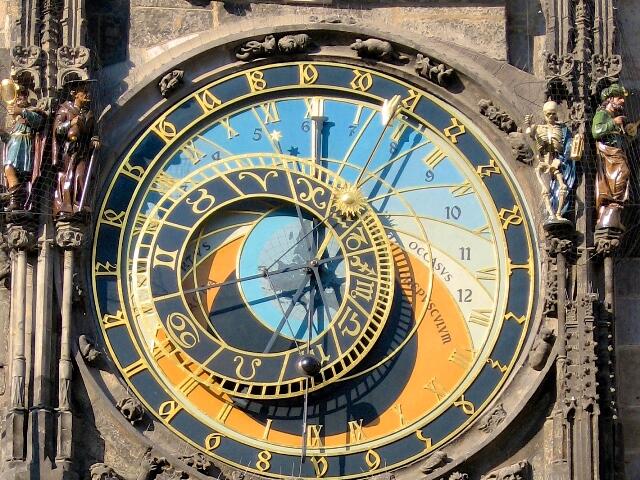 The clock was built into the tower of the town hall building, and Ms. Scallon highly recommends a trip to the top. No matter how crowded the square is down below, the view will offer a moment of peace – and an excellent look at the red-roofed buildings that unfold in every direction.
For the foodies among you, we don't suggest a stop for lunch at one of the restaurants right on the square. Although the atmosphere might be tempting, the inflated prices and unremarkable food should be enough to steer you elsewhere.
The John Lennon Wall
To get a glimpse of Prague's more modern history, head to the John Lennon Wall, which is very close to the Charles Bridge in Lesser Town. "Right after John Lennon's tragic death on December 6, 1980, a group of students picked a white wall and started a great Beatles memorial – drawing pictures, writing Beatles lyrics, lighting candles and singing Beatles songs. Back in the communist era, all Western music was taboo, so people were putting themselves in danger by writing on the wall," explains Tereza of Czech Prague Out, a local travel consultancy.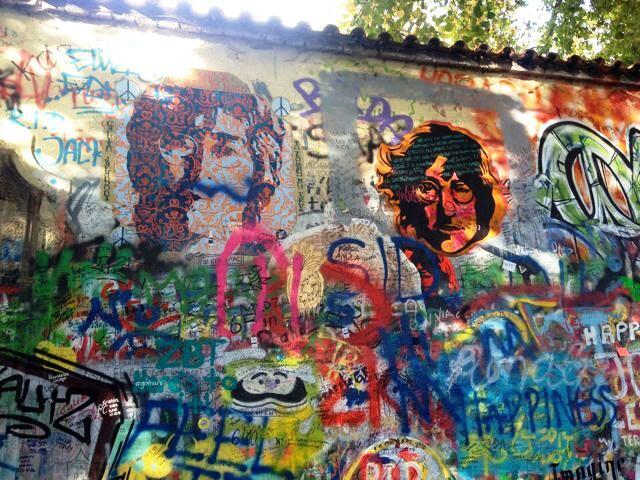 The Lennon Wall isn't just something you look at, however. "Now you're free to add whatever you want, so pack a big permanent marker or get some spray paint in a stationary shop. The sight, therefore, is different every day!" says Tereza. Cities often leave their mark on travelers, but how often do you get to (legally!) leave your mark on a city?
Prague from the Movies
You're very likely to stumble across filming crews as you make your way across the city, as the well-preserved buildings and relatively cheap filming costs make it a very attractive shooting location. Mr. Šulák suggests exploring Kampa park, located just to the south of Charles Bridge, where you can follow Tom Cruise's footsteps from when they filmed Mission Impossible II – this will also take you past the Lennon Wall.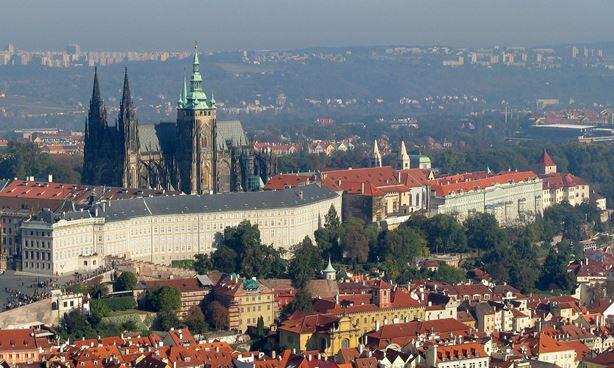 If your movie passion tends towards the dramatic, Mr. Šulák recommends a walk through Nový svět, or the New World, the lower area of the Prague Castle district. Few tourists find these gorgeous little streets and houses which were built in the late 16th century under the reign of Emperor Rudolf II, who needed space to house all the magicians, astronomers, artists, and scientists that he would surround himself with. In more recent times, though, Czech emigré director Miloš Forman used this neighborhood to shoot many scenes from his Oscar-winning film Amadeus.
Prague at the Theatre
Prague is a wonderful destination for fans of classical music, opera, and ballet. The theatres themselves are dripping with historical importance and will bring you back to centuries past. Try to see an opera at the Neoclassical Estates Theatre, where Mozart once premiered his Don Giovanni, or head to a show at the towering National Theatre, which has always been a strong symbol of the Czech nation.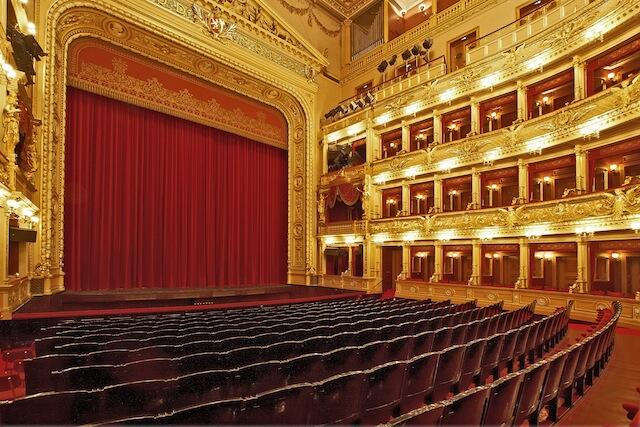 Sometimes, though, it can be difficult to find time for a show in an otherwise packed travel schedule. Mary Matz, editor of the online magazine Prague Daily Monitor, knows the feeling. "Somehow the evenings fly by and there's no chance to squeeze in another event. That's when you can be glad that some of the top artists offer some performances at 10.30 am Saturdays and 5.30 pm Wednesdays (the Czech Chamber Music Society) and weekend matinees (The State Opera, The Czech National Ballet)," she says – and you can even get into some afternoon orchestra rehearsals for very reduced prices.
It would take volumes to hold tips for all of Prague's wonders, so we'll content ourselves with offering you this small bit of inspiration. Has your trip given you any pearls of wisdom that might help future visitors, or did one of ours work well for you? If so, let us know in the comments below!