8009 Views
Czech-Mex is nothing like Tex-Mex – it's actually expat slang for the unappetizing Czech take on Mexican food that could be found on Prague menus throughout much of the nineties when kidney beans stood in for black beans and rubbery cheese took the place of queso blanco. That's to say nothing of "salsa" that was more of a sweet chunky ketchup. In the past decade the tides have turned and, thanks to a wave of Mexican expatriates and Prague's thriving food culture, south of the border flavor – everything from tostadas to enchiladas de mole and classic margaritas – can finally be enjoyed in Eastern Europe.
Agave
One of the newest and most notable entries on the Prague culinary scene also happens to be a modern Mexican restaurant. Agave's creative menu, designed by its Southern Californian chef, includes spicy pork carnitas and fiery chicken tamales, huevos rancheros for brunch, and an amazing tequila mint julep.
Masná 2, Prague 1
+420 607 057 354
agaverestaurant.cz
Open: daily 11 am – 1 am
Burrito Loco
With 4 convenient locations that are open 7 days a week, 24-hours a day, including one right next door to its upscale older sibling, Agave, the signature "1-pound" burrito from this popular fast-food joint is your best bet for a pre- or post-clubbing Mexican food fix.
Masná 2, Prague 1
+420 602 281 866
burritoloco.cz
Open: 24/7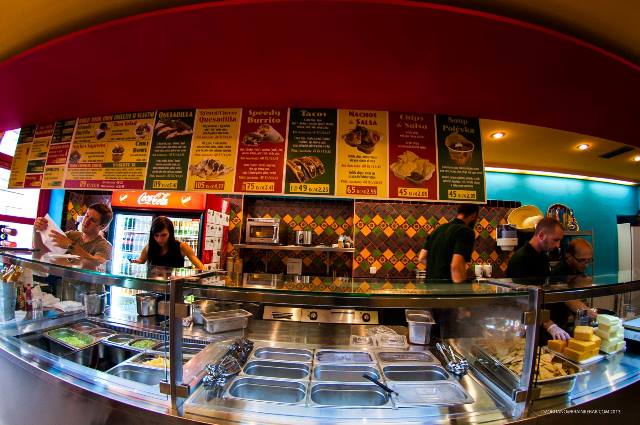 Cantina
One of the first Mexican restaurants to hang its sombrero in Prague. Not far from the castle, Cantina's location appeals almost as much as its festive platters of enchiladas, quesadillas, and tacos. If you're looking for a Mexican restaurant that wouldn't feel out of place Stateside, you've found it.
Újezd 38, Prague 1
+420 257 317 173
restauracecantina.cz
Open: daily 11.30 am – 12 midnight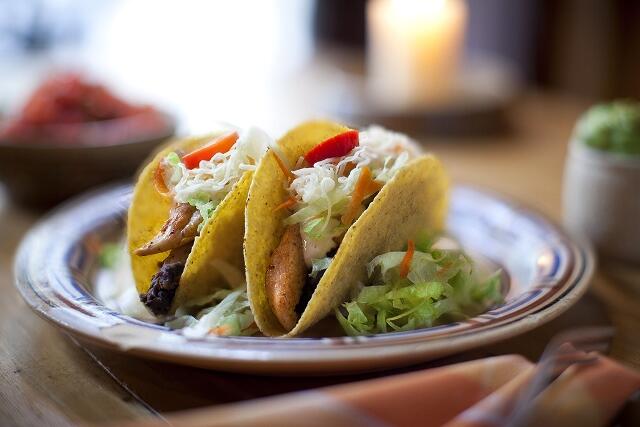 La Casa Blů
Another early pioneer of Latin-inspired cuisine in the newly formed Czech Republic (its owner is Chilean). La Casa Blů was also one of the first pubs in town to go completely smoke-free. The eclectic menu of fajitas and South American churrasco-style sandwiches feels decidedly exotic in this quiet corner of Prague's Old Town.
Kozí 15, Prague 1
+420 224 818 270
lacasablu.cz
Open: Mon – Fri 11.30 am – 12 midnight; Sat 12 noon – 12 midnight; Sun 2 pm – 12 midnight
Las Adelitas 
What began as a tiny, frequently-packed hacienda-style dining room in Vinohrady when it was opened by Mexican expatriates in 2009 has expanded to include an Old Town location and a line of branded salsas. Las Adelitas serves some of the city's most authentic dishes (tacos al pastor and flautas are firm faves).
Americká 8, Prague 2
+420 222 542 031
lasadelitas.cz
Open: Mon – Fri 11 am – 1 am; Sat – Sun 12 noon – 1 am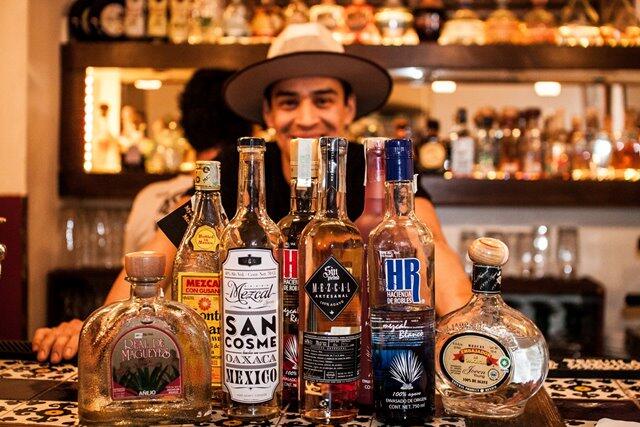 Little Mexico Prague
This cozy bistro has garnered a large following of local foodies who head to the mean streets of Prague's Zizkov district for tortas, sopes, Jarritos soda, and homemade desserts.
Seifertova 93, Prague 3
+420 776 478 959
facebook.com/Littlemexicocz
Open: Mon – Fri 12 noon – 10:30 pm; Sat 2 pm – 11 am