3094 Views
It's hard to believe, but 40 years have passed since The Sex Pistols took to a London stage and changed the face of music forever. Snarling their way through a set of 3 chord songs, they threw out the rulebook and replaced it with bad attitude and safety pins.
All year long, Punk.London will dive into the mosh pit and explore the way this movement changed music, movies, fashion and design through a series of events. You don't have to have a Mohawk to get into the spirit of things, but a little black eyeliner never hurt.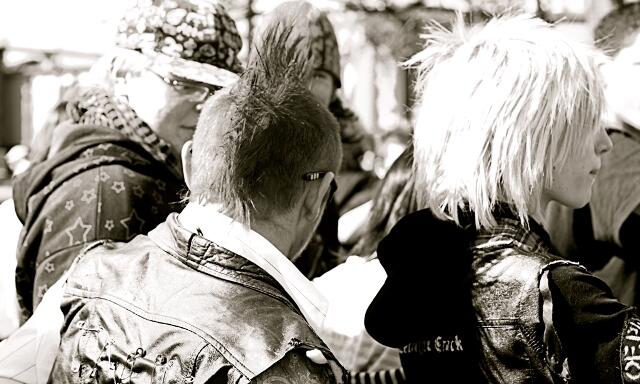 February
Though it might be a little cold for ripped jeans and miniskirts, you'll warm up at Sounds of London, which takes place at venues across the city. This program features Q&A sessions with punk legends and the debut of Here To Be Heard: The Story of the Slits. At the London Fashion Week Punk Shows, held at the Vinyl Factory, you'll see how this music movement shaped modern style.
The Vinyl Factory Limited
16-18 Marshall Street, London W1F 7BE
No phone; email [email protected]
thevinylfactory.com
Opening hours vary
March
Head to the Barbican Music Library, where photographer Jill Furmanovsky shares her archive in A Chunk of Punk. This collection of rarely seen pics captures bands like The Buzzcocks and The Clash at their peak, offering a glimpse of a vanished era. On March 1, legendary record label Rough Trade kicks off an 8-month celebration of its 40th anniversary at stores throughout London. Be on the lookout for special events looking back on decades of music history.
Barbican Centre
Silk St, London EC2Y 8DS
+44 (0)20 7638 0569
barbican.org.uk
Open: Mon – Sat 9 am – 11 pm, Sun 11 am – 11 pm, Bank Holidays 12 noon – 11 pm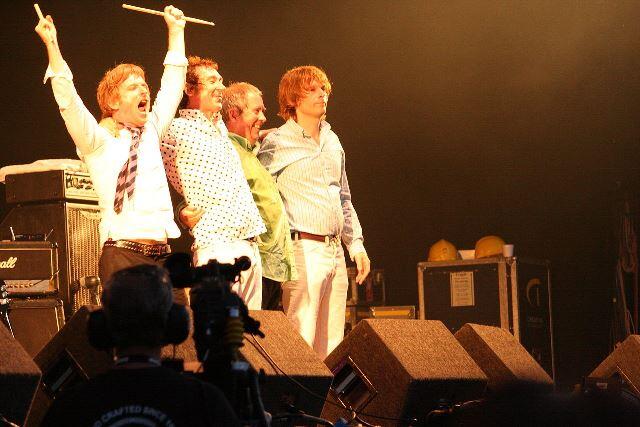 April
Catch up with Johnny Rotten, Sid Vicious and the rest of the crew at the Wilkinson Gallery with the PT Madden Sex Pistols Photographs April 1976 exhibition. Going back to 1976, it shows the band at their gritty prime, just before Never Mind The Bollocks, Here's the Sex Pistols exploded on the scene.
Wilkinson Gallery
50-58 Vyner Street, London E2 9DQ
+44 (0)20 8980 2662
wilkinsongallery.com
Open: Wed – Sat 11 am – 6 pm, Sun 12 noon – 6 pm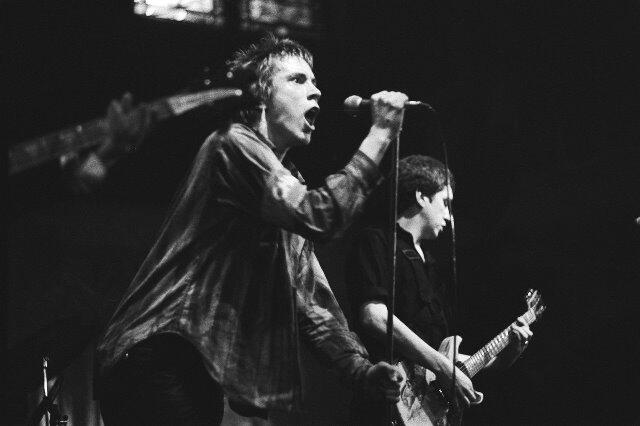 May
Even the very proper British Library is celebrating anarchy in the UK this May. Punk 1976-78 is a free (yes!) exhibition bringing together fanzines, interviews, vinyl, live performances and other rarely seen treasures. Together, they trace the influence of punk from its birth in London to the present day.
British Library
96 Euston Rd, London NW1 2DB
+44 (0)330 333 1144
bl.uk
Open: Mon – Thu 9.30 am – 8 pm, Fri 9.30 am – 6 pm, Sat – 9.30 am – 5 pm, Sun – 11 am – 5 pm
June
Visit the Museum of London for Punk Display, showcasing rare photos, fanzines and clothing, "highlighting the cultural expression that came to define punk in the every day." At Gallery Different, you can see a mixed-media exhibit titled The Class of '76 by the artist Mal-One, who creates stunning prints and collages. Don't miss Punk Fest at the Design Museum, with zine-making workshops, spoken word and musical performances.
Museum of London
150 London Wall, London EC2Y 5HN
+44 (0)20 7001 9844
museumoflondon.org.uk
Open: Daily 10 am – 6 pm
Gallery Different
14 Percy St, London W1T 1DR
+44 (0)20 7637 3775
gallerydifferent.co.uk
Open: Tue, Wed, Fri 10.30 am – 6 pm, Thu – 10.30 am – 8 pm, Sat – 11 am – 5 pm
Design Museum
28 Shad Thames, London SE1 2YD
+44 (0)20 7403 6933
designmuseum.org
Open: Daily 10 am – 5.45 pm
July
Roundhouse celebrates a seminal Ramones gig with their Punk Weekender. Rock out to poetry, prose and music, and check out the special Women in Punk Day, which honors the bad-ass gals behind the movement.
Roundhouse
Chalk Farm Rd, London NW1 8EH
+44 (0)300 6789 222
roundhouse.org.uk
Opening hours vary
August
Discover punk rock on the silver screen with Don Letts Presents Punk on Film at the BFI Southbank. Highlighting punk's diversity, the event features rarely seen movies and includes African Odysseys, which explores the overlap between punk and Jamaican music.
BFI Southbank
South Block, Belvedere Rd, London SE1 8XT
+44 (0)20 7928 3232
bfi.org.uk
Open: Sun – Thu 11 am – 11 pm, Fri – Sat 11 am – 11.30 pm
The best way to experience London's punk past is to explore the city in person. On our Twilight Soho Food Tour, you'll walk the streets where legendary punks hung out between gigs, walk by former clubs and venues, and soak up the history of this fascinating neighborhood. There's plenty of good food to be had as well, and you can grab a drink or two along the way.