2617 Views
Each month, Eating Europe is collaborating with a different food blogger to bring you recipes inspired by our food tours and the stunning European countries they take place in. Last month, we tried delicious Rome-inspired Torcetti al Burro e Birra made by Paola from Italy on My Mind.
This month, with summer fruits coming into season, we're proud to introduce you to Toni Brancatisano who has made the British classic dessert, Summer Pudding, inspired by our London tours.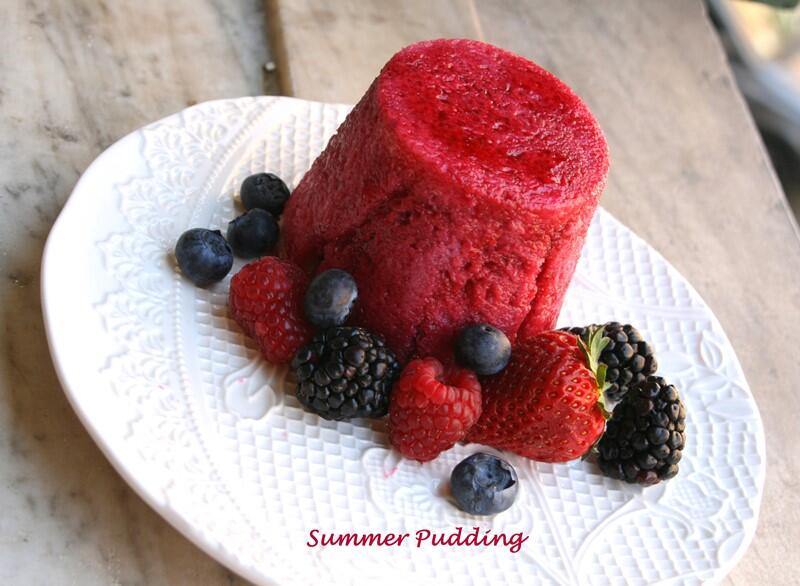 Toni grew up in Melbourne, Australia, with an Italian father and an English mother. She says: "Italian food and culture played heavily in my home growing up, but my English mother was probably the biggest influence on me food-wise, and it was her mother who taught me all the baking basics. I still recall her teaching me how to rub butter into flour…. and it's a memory that comes to me every time I have to make pastry."
Toni travelled to London on a 6-month working holiday in 1995. The 6 months became almost 3 years, but the inevitable expiration of her VISA meant that Toni had to reluctantly leave London. Not ready to return to Melbourne, Toni accepted a summer job nannying for an English family at their vacation home in Tuscany, Italy. While waiting to start her new nanny role, she spent a wonderful 3 months travelling to the La Jolla in San Diego where she worked as a prep chef in a friend's Italian restaurant. Her love of cooking, and especially baking and cake decorating, meant that a hobby of making creative cakes for her children's birthdays slowly become a little business as people started ordering cakes for birthdays, weddings and special events.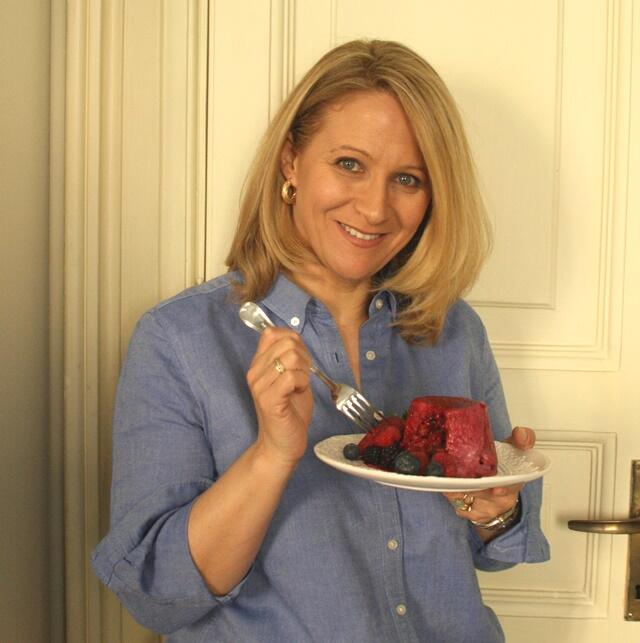 In 2009, Toni participated in the first cooking reality show on Italian TV (Before Masterchef came to Italy): La Scuola – Cucina di Classe and it aired on Italy's food channel, Gambero Rosso Channel on SKY. After 12 weeks of filming, Toni was declared the winner, beating 15 contestants in trials of cooking savory and sweet dishes. The prize was to host a show on the Gambero Rosso Channel.
Toni decided to undertake a cake-decorating show involving her daughter Annabella, and so in 2010 the first series of Le Torte di Toni went to air with Toni teaching her daughter a different cake to make and decorate in each episode. Together, mother and daughter made 3 series of Le Torte di Toni. Then came 2 series of Le Torte di Toni – Masterclass, a show hosted by Toni, with a new guest decorator each episode. In 2012, Toni's first book, La Torta Perfetta di Toni was published by Gribaudo Feltrinelli Publishing.
Her fame has spread back to Australia (she was a "special guest" at the Melbourne Food & Wine Festival, and was Master of Ceremonies for a televised dinner organized by the Australian Embassy and Gambero Rosso) and has now reached us at Eating London, too! Toni's cakes span both geography and history – and the recipe she's chosen to make for us ticks all the boxes. It's a British classic, it's a "vintage" dessert, it's ultra-seasonal in the coming months, and it's the ultimate in sweet comfort food…
Toni's Recipe for Mini Summer Puddings
Ingredients:
1/2 pound (250 g) raspberries
1/2 pound (250 g) blueberries
1/2 pound (250 g) blackberries
1/2 pound (250 g) strawberries (cut into quarters)
1 cup (250 g) caster sugar
1 1/2 loaves fresh white bread (while the traditional recipe calls for basic white sliced bread, it is also lovely with pan brioche or left over Colomba if you still have one sitting in the house from Easter!)
Optional: mascarpone or whipped cream to serve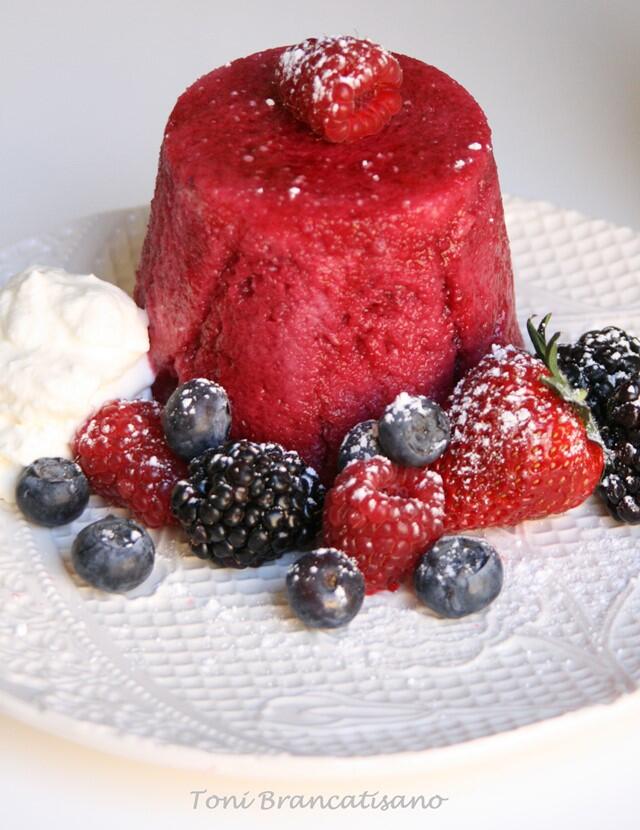 Method:
Combine all the berries and sugar in a saucepan over low heat. Cook for about 5 minutes, until the sugar dissolves and the berries have released their juices.
Strain the fruit into a bowl, keeping the syrup separate from the berries. Allow to cool.
Measure the base of the cake mold. (I used molds for Rum Babà, bottom diameter 7 cm / 2.75 inches). Using a round pastry cutter, cut the bread into discs the same size. With the remaining bread, cut strips 3 cm (just over 1 inch) wide making sure that they are the same height as the cake molds.
Dip one side of the bread discs quickly into the syrup, or use a pastry brush. Place the discs syrup-side down into the base of the molds. Repeat the same with the bread strips, placing them around the inside of the mold, ensuring they are touching or even overlapping a little.
Spoon the berries into the molds, dividing the fruit evenly. Top with another disc of bread cut to the same diameter as the top of the mold, to enclose the filling. Cover with plastic kitchen wrap and place a weight on top.
Put the molds into the fridge overnight.
Using a knife, turn the puddings out onto a plate and serve with some extra berries, cream or mascarpone. I also spooned a little extra syrup on top!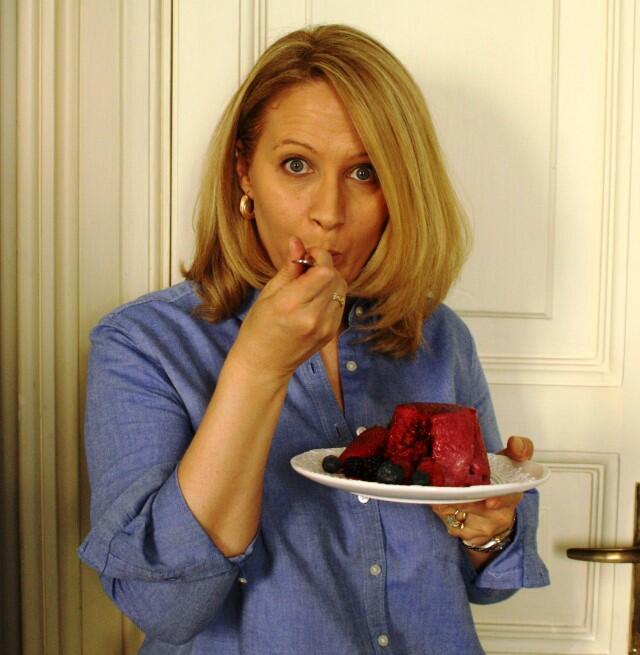 This recipe originally appeared on Toni's Facebook page and Instagram account on April 29, 2015. Be sure to follow her for more delicious recipes!