7223 Views
One of the best things about Rome is its geographic location. Between the seaside and hills, it offers all kinds of getaways. And with the mild temperatures, the Rome beaches can be enjoyed throughout September and in some years, even into October.
It's no coincidence that the greatest empire in human history developed here. The choice of Rome beaches to choose from, both near and not so near, is huge.  Rome beaches are all filled with life, but there's a wide variety of them, depending on what you're looking for. Some are more family-friendly; others require a bit of spirit for adventure. Rome beaches offer great music and cocktails too, while some have panoramas you'd be crazy to miss. The choice is yours!
Note: this post was originally published in August 2013 and updated for accuracy.
Rome Beaches
Fregene & Maccarese
Head over to Fregene for a day of friends and fun. Of all the Rome beaches, Fregene is definitely the right one if you're looking for cheer. The numerous stabilimenti offer all sorts of comforts, from lounge chair to sandwich bars, which in the afternoon become great places to have an Aperol Spritz and some cocktails with friends. My favorite is Singita. At around 5 pm they start laying out big white sheets on the sand with comfy pillows. Take a seat and you enjoy your afternoon! Every drink comes with a bag of freshly baked crispy pizza and tons of food! For a slightly more family-friendly location, try Maccarese, only a few minutes down the road from Fregene.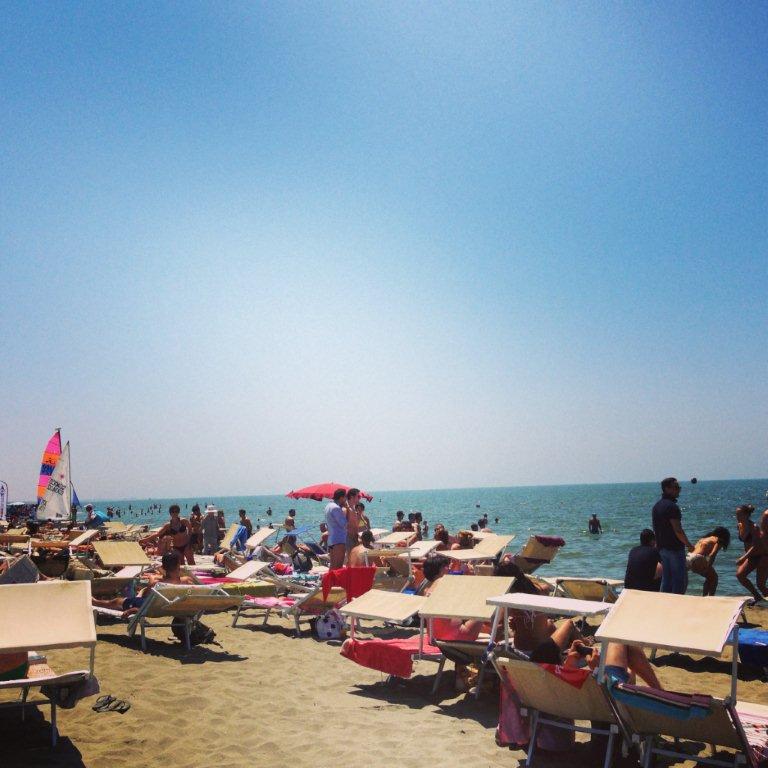 Anzio & Nettuno
About an hour south of Rome you reach the seaside town of Anzio. The beaches of Anzio and Nettuno (just down the road from one another), have been awarded blue flags for years thanks to their clear waters. They are scattered with the remains of ancient Roman Villas, dated back to the era of "Antium", the birthplace of Emperor Nero. My suggestion: head down to the beach at the Grotte di Nerone. Make sure to take a stroll through the center of town along the harbor, lined with great restaurants and gelato! And most important of all, you HAVE to try the pizza al taglio at Pucci! Ask around, anyone will be able to tell you where to find it. Anzio is also the point of departure for the Pontine Islands, Ponza and Ventotene.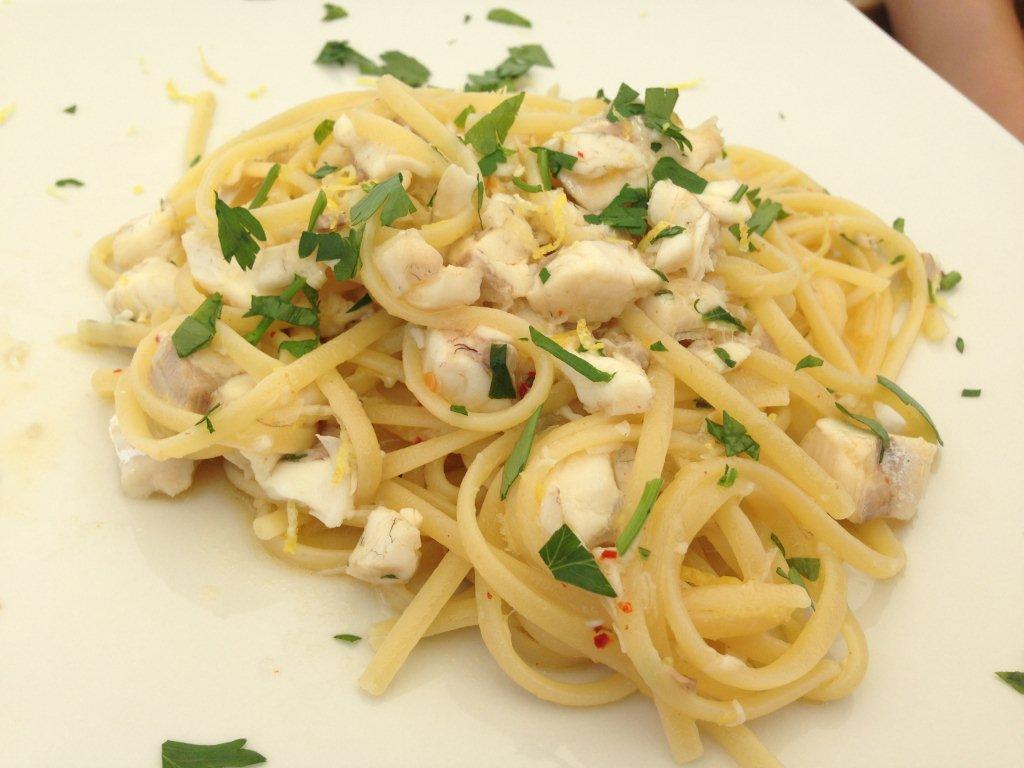 Sperlonga & Terracina
Sperlonga is probably my favorite of all the Rome beaches. Often referred to as the "Italian Santorini", Sperlonga will amaze you with its blue and white houses and its narrow streets full of souvenir shops and food joints. Visit the famous 'I 300 scalini' beach. You literally have to walk down 300 steps to get to the seashore. But on the good side, you'll get to a wonderful beach where you can rent cabana's for the day, with the opportunity to order food and drinks! Sperlonga is located in the southernmost part of the Lazio region, not far from the equally beautiful Terracina.
Unlike Sperlonga's greek-like style, the centro storico of Terracina fashions an ochre hue and green shutters, along extremely narrow cobblestone streets. Make sure you take a trip up to the Tempio di Giove, an archeological site from which you have a breathtaking view of the entire Tyrrhenian coast, all the way to the tip of Anzio!
Santa Severa
Santa Severa is yet another seaside town near Rome, located in the district of Santa Marinella. It is the perfect place for a peaceful getaway without moving too far out of the city, and it is also filled with history. The piece de resistance of Santa Severa is the stunning castle along the beach on the edge of the water, once belonging to noble Roman families, and today's home of cultural and musical displays. Along the streets of Santa Severa, you will come across artisans busy at work creating unique medieval ceramics and other typical local products.
Often, going to the beach makes me hungry. If you feel the same, you're welcome to join us on one of our food tours in Rome!