2346 Views
Our new resident blogger Dalila was born and raised in Rome.  She jumped into the world of food at the age of 18 when she moved to England for her university studies, and had to learn to cook for herself to survive as an Italian abroad.  From organizing sunday dinners for other homesick uni friends, to starting a cooking blog with her foodie sister, Dalila is back in Rome, writing about food, and could not be happier.  She is also working on her catering business, Quattromani so keep an eye out!
Having lived in Rome my whole life I can say that there are quite a few factors that make Rome what it is. Of course there's the monuments and their history; the cobblestones and the hidden side streets; and the spirits of the Roman emperors that follow you along Via dei Fori Imperiali. But Rome just wouldn't be Rome if it didn't have two very important things: the locals with their rowdy but friendly manners and their Formula 1-style driving even in the smallest of streets, and the wide-eyed tourists walking around twisting and turning their maps and asking for directions to the Pantheon. (I admit, it's not the easiest place to find!)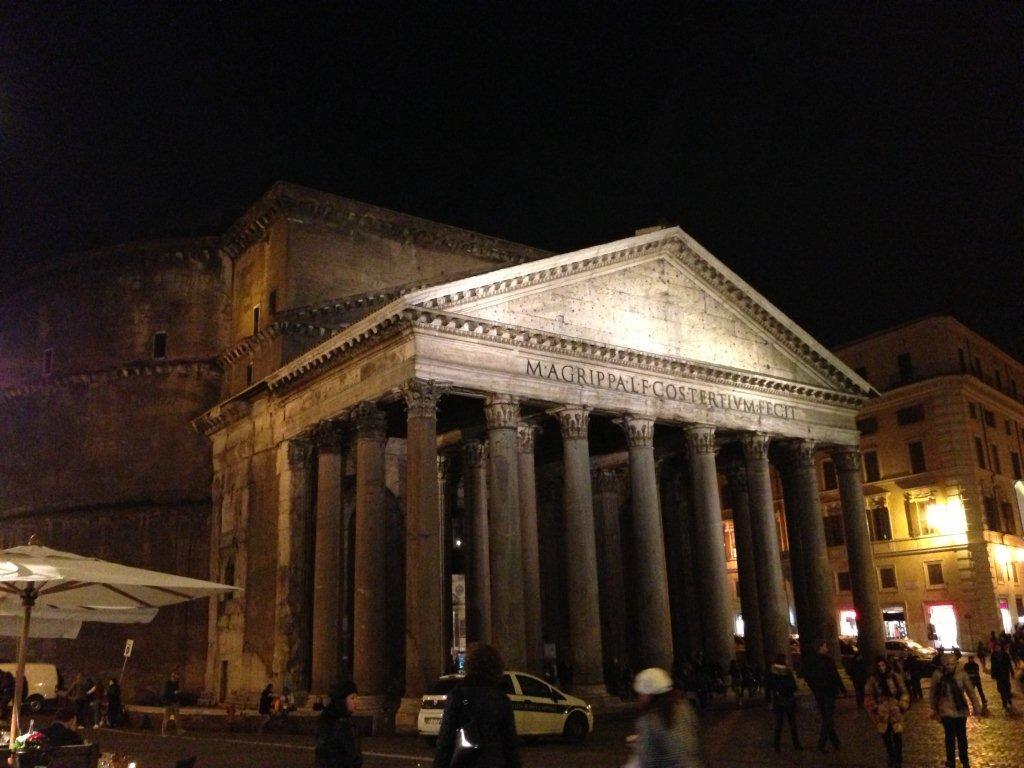 It's not every day that you get the chance to visit the eternal city. So make sure you make the most of your week or long weekend. Even though getting lost in the infinite side streets of Rome is perhaps the best (and most fun) way to find new and unknown places, when you finally decide to book your flights and your hotels, make sure to get the most out of your time with the help of someone specialized in what they do.
Whether your dream is to walk the entirety of the historical center of Rome, see it while gliding down the streets on a Segway, or through the windows of an old-school Fiat 500, there are a number of guided tours that will take you around the key areas of Rome, allowing you to enjoy the breathtaking monuments, the ivy-lined side streets and the wondrous history of the city, without having to worry if you were meant to take the first right or the first left to get to the Trevi Fountain.
ROME 500EXP
Via Celimontana 18/B, Rome
The FIAT 500 Vintage is considered to be one of the sexiest cars in the world, embodying the Italian style and charm. Rome 500Exp manages an exclusive rental of vintage Fiat 500's in a variety of colors. Ladies, celebrate your birthday with the gals in the pink 'Sofia Loren', or gents, be cool, be classic, in the coral red 'Campo de Fiori'. Rome500Exp also organizes guided day tours to some of the most beautiful locations surrounding Rome. Choose your occasion. There's a 500 for every kind. For information or bookings call 06.70494983 or email [email protected], or visit their website.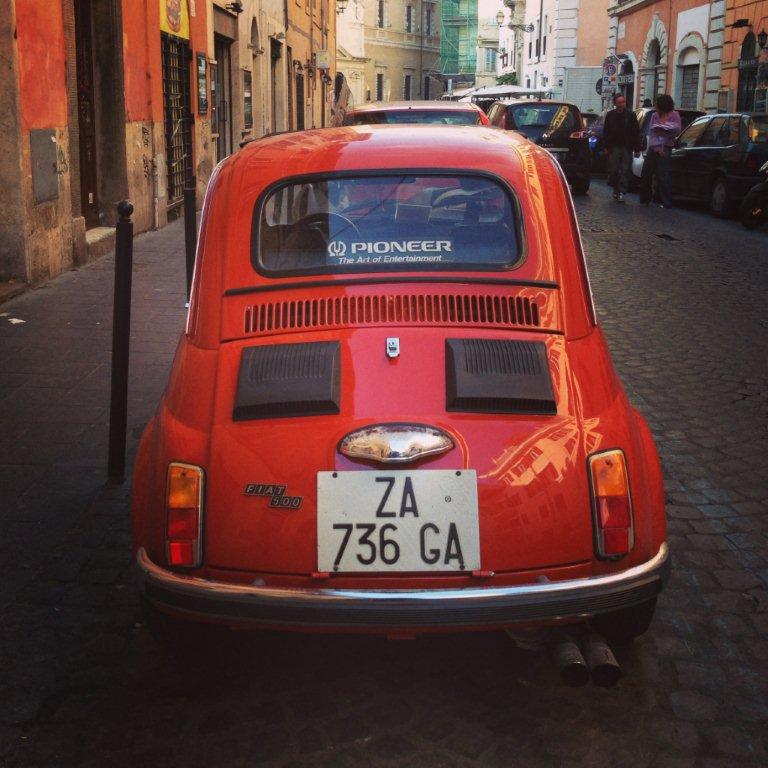 Italy By Segway
The segway tour is an incredibly fun and new way of visiting all the best parts of Rome.  It offers tours for entire families, individuals and small groups whose dream is to glide through the city, by day or by night! And if Rome isn't enough, why not look into a segway tour of Florence, or maybe even the beautiful cities of Pisa and Milan.   The staff of Italy by Segway is carefully selected to satisfy all your needs and fulfill all expectations by giving you an extraordinary tour of extraordinary places.  Italy by Segway is synonymous of Attention, Courtesy and Enthusiasm.  Don't miss out! Email the team at [email protected] or call +39.055.2398855.  Visit their website for more information. 
Walks Inside Rome
Marilena, Tosca and Salvatore are at the head of Walks Inside Rome tours. With educational backgrounds in art, history and languages, and extensive experience in the tourism sector, they will provide you with some great anecdotes about the Roman emperors, and teach you the ins and outs of the famous Roman neighborhoods. What better way to learn about Rome than from three locals with the key to the city, and the power to avoid endless lines at all the major monuments! Tours are designed for couples, families and small private parties, and can be organized on foot, by taxi or by renting a car or minivan with a driver. For information or bookings call +39 334.72.43.374 or email [email protected], or visit their website.

Rome City Tours
Rome City Tours specializes in private and small group walking tours of Rome. Their aim is to provide their visitors with intimate and memorable experiences of their adventures in Rome. The guides include history buffs, art lovers, wine aficionados, storytellers, and more. If you prefer to stay away from the larger tourist groups and get the chance to see, hear or ask questions one-on-one, book a tour and get an unforgettable experience in the most charming of places. For information or bookings email [email protected] or visit their website and fill in their booking form.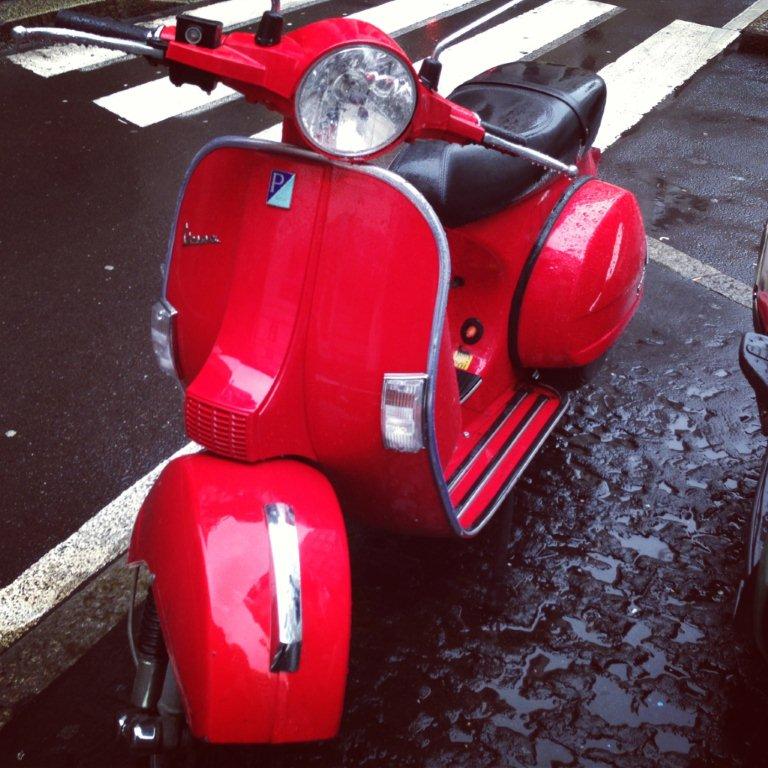 Scooteroma
When in Rome, drive like the Romans do. And what do the Roman's drive? Well, Vespa's of course! Giovanni and Annie, also known as GiovAnnie, joined their love and expertise of Italy and hospitality and created this fun new way of seeing the beautiful Rome. If your dream is to re-enact the vespa scene from Roman Holiday, then Scooteroma is definitely the right choice. They will pick you up directly from your hotel and take you on a unique and exhilarating vespa tour of Rome. If this sounds like fun, contact Scooteroma at [email protected], or visit their website to find out other ways of getting in touch. 
Contact [email protected] with Blog Enquiry in the subject title for any feedback or requests for a topic you want us to cover. Voted one of the best things to do in Rome, Eating Italy Food Tours offer a Rome walking food tour through one of Rome's oldest and most characteristic neighborhoods.