4719 Views
The secret to traveling to, from and around Rome is to be prepared. Expect the unexpected (including sitting on a bus for 15 minutes waiting for your bus driver to finish his coffee and cigarette). But after all, it's all part of the Roman experience!
In the words of Anthony Bourdain, intrepid world traveller and celebrity chef, "Ideally, you visit Rome slowly. You sit, you stroll, you take it slow and as it comes. You don't go to see stuff, you let it slip up on you – one piazza, one fountain, one amazing structure at a time. That would be the best case scenario."
The historic center of Rome is actually not that large. The distance between the Colosseum and Piazza del Popolo is no more than 3km and is, therefore, quite easy to visit on foot. Most of the monuments are found in that area. However, there may be time constraints, weather malfunctions or a series of other issues, which may force you to turn to public transport to get around the city. So I've put together a little guide on transport in Rome that should cover pretty much everything you need to know.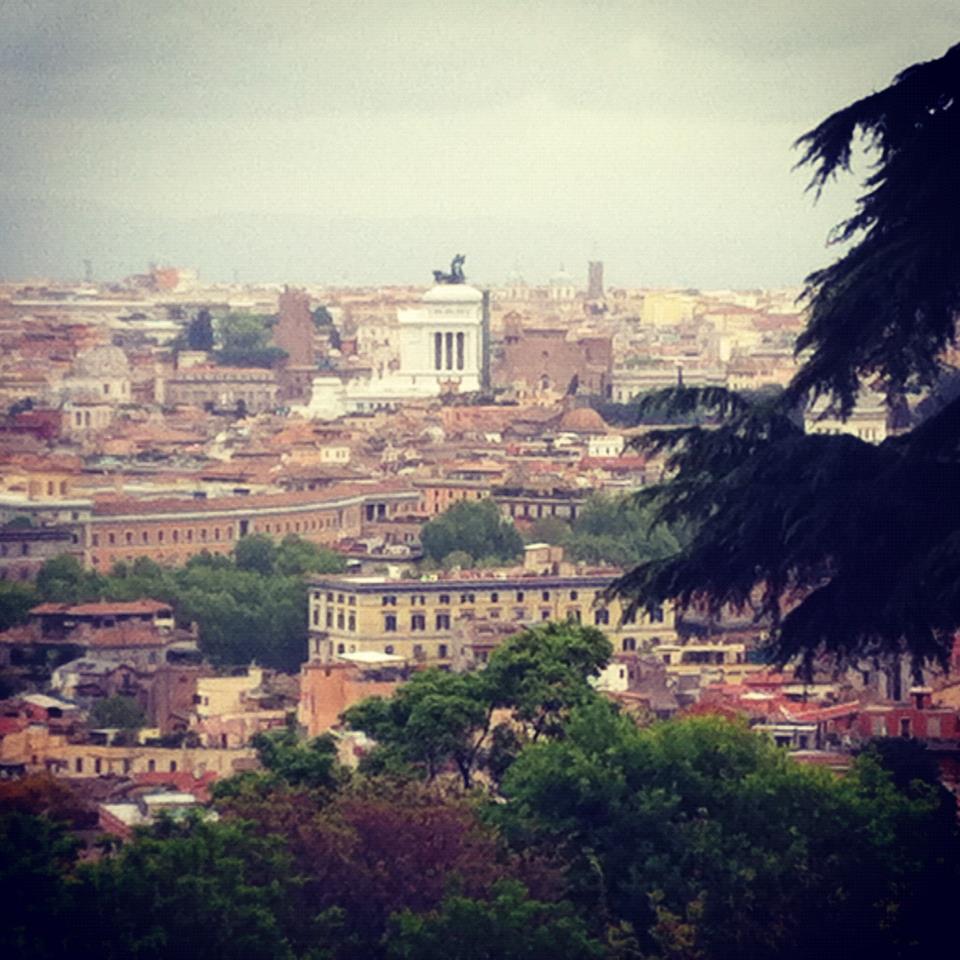 Travel to and from Rome airports
Rome has two main airports, Fiumicino (Leonardo Da Vinci) and Ciampino. Fiumicino is the main airport, where most international flights arrive, and is well-connected to the city center. Ciampino is the smaller airport, closer in, mostly for charter and low-cost flights.
Fiumicino
There is a fixed taxi fare of 48 Euro from the airport to the city center. You can also travel by train and save. The Leonardo Express is a high-speed, non-stop train that travels from Fiumicino Airport to Termini Station (the main train station in Rome). It leaves every 30 minutes and takes 31 minutes to reach the center. Trains run from 6:37am – 23:37 from Fiumicino, and from 5:52am – 22:52 from Termini (platform 24). Tickets cost 14 Euro. Alternatively, the FL1 Regional train takes you to the smaller stations around Rome (Trastevere, Ostiense, Tuscolana, Tuburtina). Tickets vary from 8-11 Euro depending on the Zone you are travelling to. If you prefer to travel by bus, the Terravision Shuttle Service charges 6 Euro one-way or 11 Euro return. Journey lasts 55 minutes. Visit http://www.adr.it/fiumicino for more airport and travel information.
Ciampino
The best option from Ciampino is the Terravision Shuttle Service. The buses are clean, comfortable and convenient. Tickets cost 6 Euro one-way or 11 Euro return. Journey lasts 40 minutes. Careful: if you book in advance and miss your assigned bus, it is not easy to get a refund. It is always easy to find a seat on the bus, so buying your ticket once you land is probably your best bet! You can also take the COTRAL bus to Anagnina Metro A station and then take the metro to Termini. This option will cost significantly less (about 3 Euro total), but will take up to an hour (30 min. bus and 30 min. metro). Taxi fares from Ciampino to the city center (within the Aurelian walls) are 30 Euros. Prices rise slightly (35-40 euros) outside the walls. Visit ciampinoairport.net or http://www.adr.it/ciampino for more information and travel options.
Public Transport Around Rome
Once in Rome, moving around is not too hard. The three main modes of travel are bus, metro or tram. The same tickets work for all three and can be purchased at tobacconists (look for the big T sign outside the shops), newsstands, some coffee bars, and automatic ticket machines in Metro stations and at some of the main bus stops. It's always a good idea to buy a few to avoid the mad hunt for a vendor when you need one. Tickets are valid for 100 minutes. You can change buses and trams as may times as you like during that time, but once you exit the metro, the ticket is no longer valid.
If you plan on frequently using public transport during your stay in Rome, you may consider one of the following ticket options:

BIT (€1,50) valid 100 minutes after first validation
BIG (€6,00) valid 1 day (until midnight of validation day) for an unlimited number of trips
BTI (€16,50) valid 3 days (until midnight of the third day after validation) for an unlimited number of trips
CIS (€24,00) valid 7 days (until midnight of the seventh day after validation) for an unlimited number of trips
Visit http://www.atac.roma.it for information on routes, service updates, and more.
Buses and Trams
Taking a bus in Rome will give you a more scenic experience, but may not be the quickest or easiest way to get around. Beware of peak times when both buses and trams can get very packed. There are hundreds of bus lines in Rome that run from 5:30am until midnight. In the city center you will often find electric buses running in the small backstreets, in an effort to reduce pollution. From 00:30am to 5:30am, night buses run from Termini (Piazza dei Cinquecento) and Piazza Venezia, in all directions, every 30 minutes. Night bus stops are marked with an owl, and tickets may be purchased on board.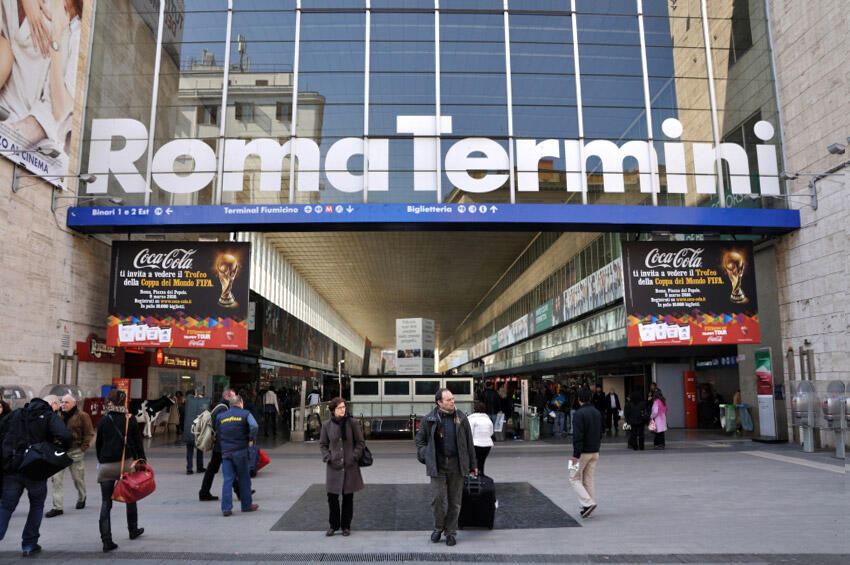 Metro
The Metropolitana is the easiest and quickest way to get around Rome. There are two lines – A (red) and B (blue) – that intersect at Termini train station. There are stops near most of the main tourist attractions (street entrances are marked with a red M). The Metro opens at 5:30am and the last train leaves from the last station at either end at 11:30pm (1:30am on Friday and Saturday nights).
Taxis
If you're fed up with public transportation and decide to take a taxi, make sure you find the official metered yellow or white ones. You will find taxi ranks in several locations in the city center. Hailing one driving down the street is near impossible. Word to the wise: make sure your taxi is metered and insist on a metered fare. Don't get tricked into an arranged price. To call a taxi in Rome try 06 3570, 06 4994, 06 6645, 06 5551, or 06 8822.
* * *
Contact us with Blog Enquiry in the subject title for any feedback or requests for a topic you want us to cover. Voted one of the best things to do in Rome, Eating Italy Food Tours offer a Rome walking food tour through one of Rome's oldest and most characteristic neighborhoods.