3409 Views
Most London sightseeing tours strive to be a little different from the rest. But by far the oddest walking tour of London I have done is the Seven Noses of Soho. For a start, I thought, how can Soho have noses? What does that even mean? Well it turns out artist Rick Buckley thought it would be really arty (or funny?) to stick sculpted human noses on various buildings in Soho sometime in the 90s. Then either he, or some others, attached some urban mythology to it, and now it is said that if you collect all seven on the list you will be infinitely rich. There is also an eighth nose, a ghost nose, and a random ear as well as some plaster fingers in a small community garden along the way.
The noses are all different and some are better incorporated into their surroundings than others. This one is pretty stylish I think: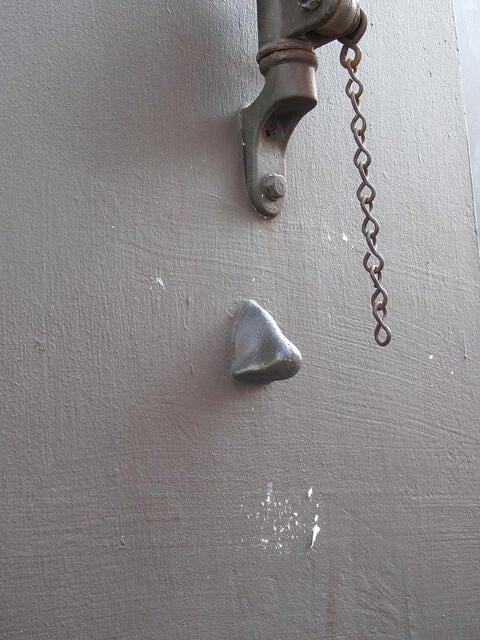 London Noses
I won't give away the locations of the noses, as that would spoil the wonderful and unique tour. Plus, I can't remember where any of them are anyway. I go to Soho frequently and look up, but it is no use; the only nose I can find is the one stuck to Admiralty Arch.
This sort of tour speaks to people's fascination for collecting things, I suppose, or at least for leading their kids around under the thinly veiled guise of a 'treasure hunt.' Why else would all those London Eggs/Elephants have been such a popular tourist attraction?
So, why walk around Soho for no reason at all when you can walk around it for nose reason! Ha.
What really makes the tour is the London tour guide himself, a bonafide, qualified, City of Westminster Guide, Pete Berdhoud. Pete points out many things along the way, like Mozart's house and a ramp in the courtyard of one building that was used for elephants in Victorian times, when the trade of exotic animals was booming.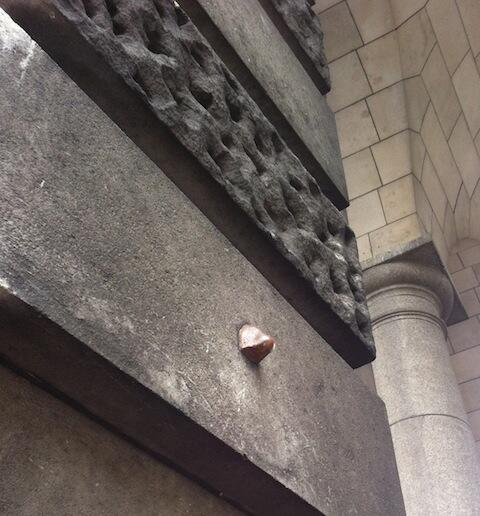 Most people won't have spotted even one of the other noses. They are often high up and camouflaged underneath a thick lick of paint.
I grew up near a far bigger nose attached to a building in Bristol, so these aren't the first random noses stuck to buildings I've encountered. It still begs the question: why? I'm hard pushed to think of a way noses are connected with money and the acquisition of it. Unless you've got one that is insured for a lot, like J-Lo's butt. I doubt Ms. Striesand's nose is insured, for example.
It's been some months since I took the Seven Noses of Soho art tour, and I'm not up to my eyeballs in cash yet, although I don't think a time scale was specified in the myth, so I'll keep you posted.
The tour lasts about two hours. It starts near Covent Garden Underground station and ends by Charing Cross. It is free for children under 14, £10 for nice people, and £12 if you're even nicer and want to pay full price. The next tour is Sunday November 3rd 2013 at 10am.
***
Ready to follow your nose to delicious food in the East End? Our highly rated food tours will entertain your mind and delight your taste buds. Join us!