3084 Views
Ask anyone living in London what they think of Soho and you'll get a different answer. One finds it touristy and sleazy, another vibrant, stylish and original. I like to call it a delicious mix of hotspots and historical treasures, although you have to know your routes.
Living quite a way away from Soho myself, every time I visit I try to get the most out of it by searching for unique and quirky little places to soak up a bit of true Soho spirit. So let me take you by the hand and show you my best tips on making your time in Soho count. And that trip starts by learning a bit more about how Soho came to be…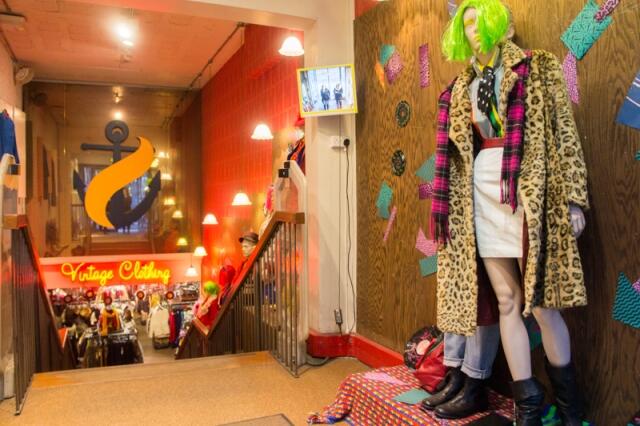 Royals, Gangsters and Rock stars
You might know Soho as the "gay area," the entertainment district or the place where you'll find all the buzzing West End theater shows, and that's definitely all correct, but the area has a long and colorful history that encompasses so much more. Soho is home to some of London's most iconic gay bars and gay nightlife, still popular today with LGBT tourists looking for London's history.
The first record of the name "Soho" comes from the 17th century. The area was then unused, after being a hunting park for the Royal Court of Henry VIII some 100 years earlier. This sounds fancy, but Soho didn't become fashionable until recently, as it was mostly known as an area settled by new immigrants, developing into an area filled with prostitutes and sleazy music halls in the mid-19th century.
When the writers, artists and actors slowly moved in around that time, the area became a bit more Bohemian, but the sex industry continued to dominate the district until as recently as the 1980s. Yes, gangsters ruled the streets of Soho throughout much of the 20th century!
As with a lot of big cities, around the 1950s the music business began to really take off. In London, you could find everyone at the famous jazz venue Ronnie Scotts (which is still there today) where, among many other big names, The Rolling Stones played their first ever live concert. Since the 1980s, you've been able to find a lot more upmarket restaurants and media offices in the area. Today, Soho has the densest concentration of restaurants, cafés, clubs and bars in central London.
Not to Miss on Your Alternative Soho Visit
Nowadays, there isn't a clear definition of where Soho begins and ends, but generally speaking it's the area enclosed by Piccadilly Circus, Shaftesbury Avenue and Cambridge Circus to the south, Charing Cross Road to the east, Oxford Street to the north, and Regent Street to the west. Chinatown, lying south of Shaftesbury Avenue, has such a different culture to the rest of the West End that it's usually not really referred to as Soho.
Are you ready to explore? Let's have a look at the most unusual places to visit in Soho on a night out…
Japan Centre
With daily fresh sushi in their supermarket, this is a hotspot the locals love to visit! This is also the place to pick up your Japanese Vogue, Green Tea Kit Kats and bottles of Sake, of course.
19 Shaftesbury Avenue, W1D 7ED
+44 (0)20 3405 1246
japancentre.com
Open: Mon – Sat 10 am – 9.30 pm; Sun 11 am – 8 pm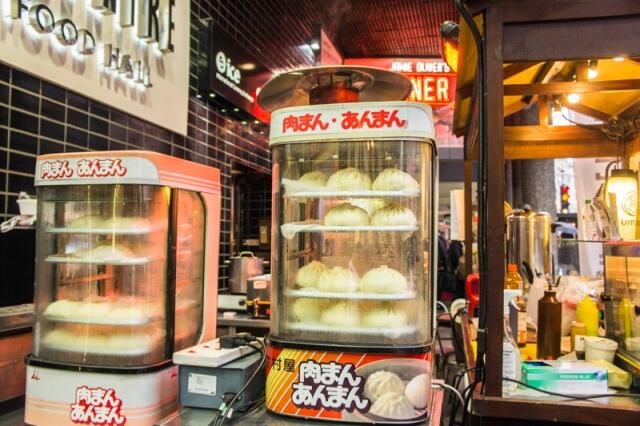 Gosh! Comics
A comics fan? Gosh! has been the place to go to for over 25 years. From graphic novels to vintage children's books, manga and contemporary graphic fiction, it's all there!
1 Berwick Street, W1F 0DR
+44 (0)20 7636 1011
goshlondon.com
Open: daily 10.30 am – 7 pm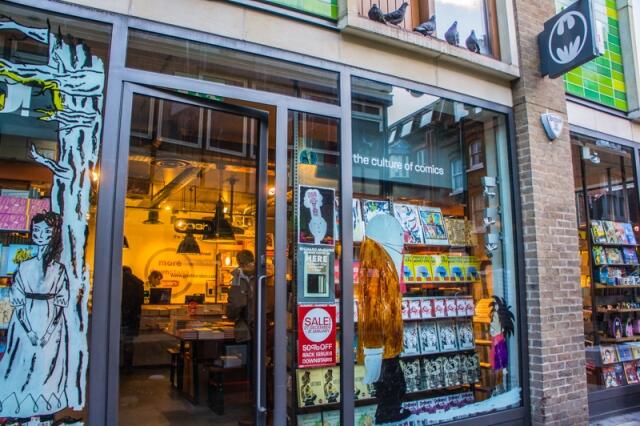 Cecil Court
Even if you´re not a Harry Potter fan, Cecil Court (or "Diagon Alley," no?) makes a great little stop, especially if you're a book and all-things-vintage lover. Did you already spot the Alice in Wonderland shop, or the one with all the Vintage Maps?
Cecil Court, WC2N
cecilcourt.co.uk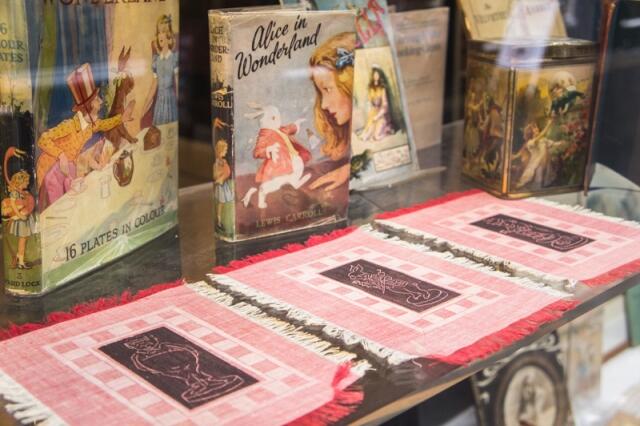 Prince Charles Cinema
As one of the cheapest cinemas in town, this theater is great for budget-minded visitors. But the secret highlights are the Sing-A-Long events, where you get to pretend for a couple of hours you're in the Sound of Music or Grease. Yeah!
7 Leicester Place, WC2H 7BY
+44 (0)20 7494 3654
princecharlescinema.com
Forbidden Planet
Forbidden Planet is the world's largest and best-known science fiction, fantasy and cult entertainment retailer, and the largest UK stockist of the latest comics and graphic novels. A mouthful, right? In short: This place rocks, so don't miss it.
179 Shaftesbury Avenue, WC2H 8JR
+44 (0)20 7420 3666
forbiddenplanet.com
Open: Mon – Wed 10 am – 7 pm; Thu 10 am – 8 pm; Fri & Sat 10 am – 7 pm; Sun 12 noon – 6 pm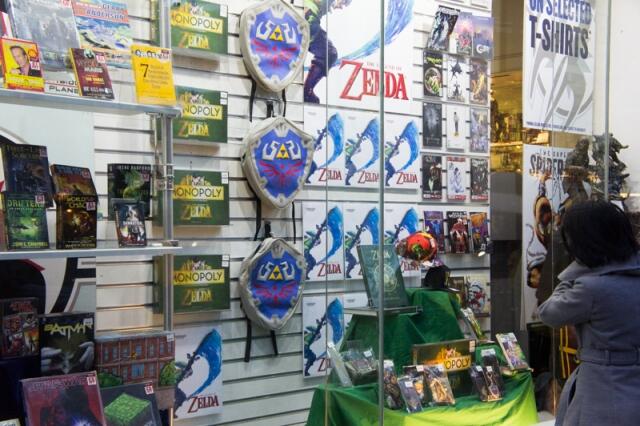 The Astrology Shop
Technically already in Covent Garden, but it had to be mentioned in this Alternative London Guide: at The Astrology Shop, you can get anything from crystals and gemstones to Tarot cards, as well as Feng-Shui accessories, incense, loads of astrological books, candles, dream-catchers and many other pretty things. Definitely worth a visit!
78 Neal Street, WC2H 9PA
+44 (0)20 7813 3051
londonastrology.com
Open: daily 11 am – 7 pm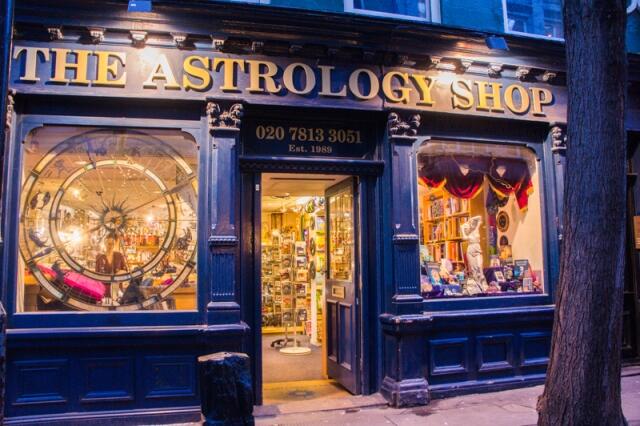 So tell us, what do you think of Soho? Would you consider a visit? What if we told you Soho will soon be even more exciting with an evening food tour coming up?! Sign up for our newsletter to stay in the loop. And we'll see you soon!