5424 Views
Traveling in spring has a long list of perks – the days are longer, blooming flowers can add a burst of color to your photos, and it might even be warm enough to leave winter jackets at home. From Scandinavia to Sarajevo, European destinations offer something special this time of year. We asked some travel industry experts for tips because – whether it's your 1st or 50th time in Europe – it never hurts to get a little insider advice.
Austria
Vienna really starts to blossom in spring. I recommend renting a City Bike and taking it for a spin through the beautiful Prater park, with its picturesque 4.5 km long Hauptalle, flanked by majestic horse chestnut trees. Stop for a coffee at the Lusthaus in the park or, on your way back to the city center, visit Cafe Ansari on Praterstrasse. They serve delicious Georgian-inspired food and are open for breakfast, lunch and dinner. If you're short of time grab a takeout coffee and a pastry from independent coffee shop Balthasar – also on Praterstrasse and serving some of the best coffee in town.
— Rosie Waites, The Local Austria, thelocal.at
Belgium
If you plan on visiting Belgium in spring, be sure to pack an umbrella. It won't be that cold, but it will probably rain at least once during your visit.
— Sofie Couwenbergh, Wonderful Wanderings blog, wonderfulwanderings.com
Bosnia and Herzegovina
Local produce picked fresh in the hustle and bustle of the famous Markale open-air market + fresh-out-of-oven somun (traditional chewy flatbread) from the historic bakery hidden away under the clock tower = best picnic of your life from the breath-taking viewpoint Žuta Tabija. Just trust us on this one.
— Cat Norman, The Doctor's House Hostel in Sarajevo, thedoctorshousehostel.com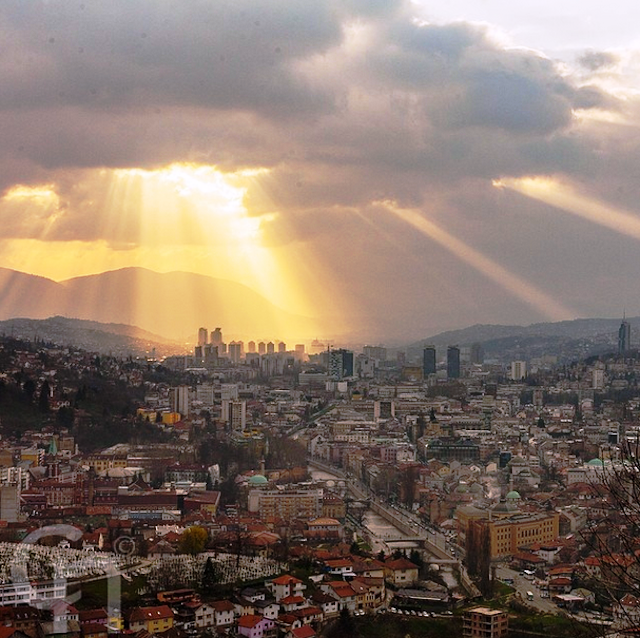 Cyprus
If you are looking to discover Cypriot tastes, a safe bet would be to ask a local for a restaurant recommendation. You will find amazing food in all corners of the island. While tourist areas are a great way to get your bearings, you really ought to head for the mountains and small villages if you want to get the real deal.
— George Philis, Cyprus Weekly, in-cyprus.com
Czech Republic
I recommend getting out of Prague – my favorite destinations are food related. I love to visit my favorite farmer's market, shop without the farmer's market crowds and see the animals, especially the fresh offspring (before eating them later that year).
— Jan Macuch, Food Blogger/Photographer, elevenses
Because spring weather in Prague can be unpredictable, one of my favorite things to do is seek refuge in one of the country's many castles, like Konopiště Chateau. There's something magical and mysterious about these historic abodes – especially on a dreary day!
— Shannon Maroney, Eating Prague
I love taking my camera for a stroll around wonderful Vyšehrad park to enjoy the first rays of sunshine and take pictures of the beautiful blossoming trees. There is no more perfect finish than having a delicious Italian lunch accompanied by a refreshing glass of wine in my favorite Italian restaurant, Wine and Food Market.
— Maria Bucakova, local tour guide
Spring wouldn't be spring, and Prague wouldn't be Prague, without the annual world-famous Prague Spring International Music Festival. From May 12 to June 3, morning, evening and night, top choirs, soloists, orchestras, and musicians wow audiences in genres from Baroque to jazz to classical. Tip: witness future stars getting their first big breaks here (top prizes total nearly CZK 800,000) at the world finals for the best young clarinet and flute players.
— Mary Matz, Opus Osm, opusosm.com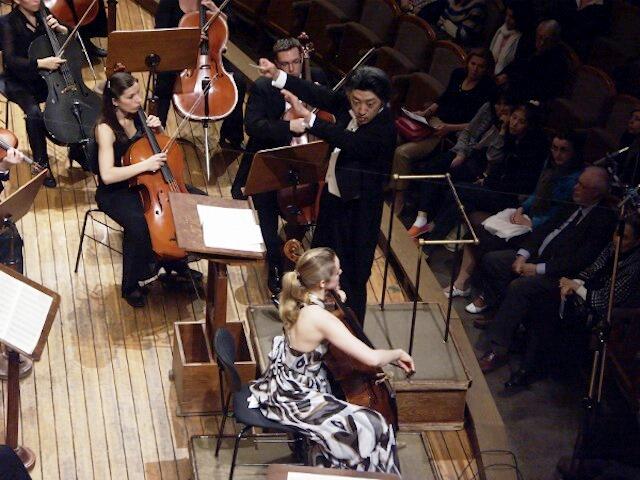 Finland
Spring in Helsinki is still cold, wet and with a chance of snow. Days are best spent inside with friends. Kallio is a neighborhood just a 5-minute tram or metro ride away from the center with many independent cafés, restaurants, bars and public saunas. It's a great area and well known to locals. In the evening move into one of the many cosy bars and enjoy some of the cheapest beer in town. Our recommendation is Fafas followed by a drink in Roskapankki (translated to Trash bank!). With Helsinki being an expensive city, we always hear complaints about the price of drinks. A beer usually costs between €5 and €7; in Kallio it can be as low as €3!
— Tom, Exactly Opposite, exactlyopposite.com
By March, the sun has come out in Helsinki and the city becomes lively again. Do as the locals do on Sunday afternoons and head to the southern part of Helsinki (Kaivopuisto and Eiran ranta) to walk by the sea (or even on the sea, if it's frozen!). The amount of sunlight is spectacular and you may even get a tan! For lunch or hot chocolate, try Café Carusel and Café Ursula.
— Miia Niskanen, Pearlspotting, pearlspotting.com
France
When the weather is nice, I like to ride bikes along the Seine and stop to play a game of Pétanque (the French version of Bocce ball) over a bottle of cheap wine.
— Joc Cousteau, travel blogger, jaiyenjocumentary.wordpress.com
The coolest thing about Paris in the spring is people-watching during lunch on a terrasse anywhere in St. Michel or St. Germain. You could also have a picnic on the Seine or in any of the city's magnificent gardens. There's nothing like spring in Paris!
— Darcie Young, actress and film producer, culturehousefilms.com
If you're looking for a sweet to beat the heat, Pozzetto has the best Italian gelato in Paris. Located on Rue du Roi de Sicile in the Marais district, this shop has 12 flavors of the best gelato you can find outside of Italy. The best part – eating this delicious ice cream while walking and exploring the stunningly beautiful Marais!
— Charles Stewart, Charles Stewart Photography, cstewartphotography.eu
I'm dying for sunshine after a long, gray, Prague winter, and the south of France is a perfect escape for hot weather and a cold glass of wine. 300+ days of sunshine help family-owned vineyard Laurent Miquel's produce some delicious vintages. Stop for lunch first at Le Chameau Ivre (The Drunken Camel) in the neighboring town of Beziers.
— Auburn Scallon, Eating Prague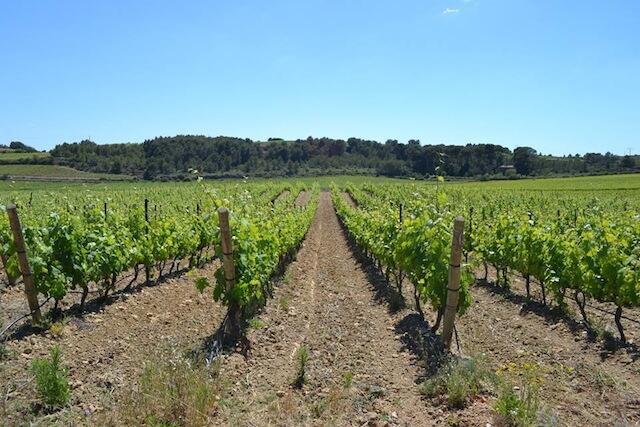 Germany
I love the fact that everywhere you go, as soon as there's a peek of sunshine, people begin to brush the cobwebs off their summer clothes and plan the season of spring celebrations. In Berlin, that celebration is called The Carnival of Cultures or Karneval der Kulturen. Everybody makes an effort, grabs a beer and a sausage, and is garbed in fancy dress costume or themed attire.
— Victoria Ade-Genschow, The British Berliner, thebritishberliner.com
The most exciting spring event to look forward to in Munich is the Frühlingsfest (Spring Festival). It is like a smaller version of Oktoberfest with all of the favorites and fun, but without so many tourists.
— Victoria Borisch, InterNations Germany, internations.org 
Don't miss breakfast at First Flush Tea Room in Bonn. It's the best you can get – especially on Sunday, when they offer the Sonntags- und Feiertagsfrühstück which is not just tasty, but also served with attention to detail. Plus, order a teapot with one of their huge range of teas. Enjoy!
— Jana, Miss Bonne Bonne, missbonnebonne.com
I absolutely adore biking from Berlin to Wannsee on a warm sunny day. Rent a bike and take a path through the woods along the main road to get out of the city for a day – and getting a beer and German sausage on the beach is the perfect reward afterwards.
— Jana Kolarikova, Internations Prague, internations.org
Greece
My favorite place to travel in spring is definitely Greece. I love Greek food and the Greek islands but hate crowds. If this sounds like you, head to the Island of Lesvos and enjoy fresh seafood, the best olive oil on the planet, friendly people, and a place still unspoiled by tourism.
— Jay Advisor, Travel Avengers, facebook.com/TravelAvengers
Hungary
My birthday is in March so traditionally – before I had 2 kids – I always took a spring trip. Among my favorite birthday trips was a very long train ride from Prague to Budapest. The baths were glorious. Actually a spa trip is a great idea for spring. Whether you choose the Czech Republic, Slovakia, Turkey, Hungary, wherever, go get all the winter crud off.
— Elizabeth Haas, Expats.cz, expats.cz
Ireland
For something a little bit different try the Peculiar Afternoon Tea in the Atrium of the Westin Hotel on Westmoreland St. If you are up for traveling a short distance from the city center, take the Red Line Luas to the Smithfield stop and wander up to Manor St in Stonybatter (Dublin 7) to L Mulligans The Grocers, for good food and a great craft beer and whiskey menu. Just around the corner at the top of Smithfield Square you will find the Cobblestone Bar, a great venue for authentic traditional Irish music, a million miles away (in attitude) from the tourist traps of Temple Bar. The best advice is to walk: Dublin is a small city and the rise in the craft beer, coffee and slow food movement means there is a great new bar, cafe or restaurant around almost every corner.
— Victoria Owens, A Home Made By Committee, ahomemadebycommittee.com 
Italy
One of my favorite things to do in Venice is to join the locals at an outdoor café in the evening for an Aperol spritz. Nothing beats watching the sun set on the Grand Canal on a warm evening with a delicious Italian aperitif in hand.
— Hannah Logan, Eat Sleep Breathe Travel, eatsleepbreathetravel.com 
Visiting Rome during Holy week or Easter week is always a treat. Not just because we have a very simpatico Pope, but also because we know how to celebrate! Tender baby lamb is traditional Easter fare; paired with a bottle of Merlot, they'll ensure your feast will be a religious experience! Instead of Easter baskets, we Romans do giant chocolate eggs that crack open to reveal a lovely gift. Chocolate paired with Graham's 20 Year-Old Tawny Port is a real sweet treat! Travelers beware: Roman Easter is so good we celebrate it twice. Easter Monday is called Pasquetta or little Easter. There is also a Roman saying: Natale con i tuoi, Pasqua con chi vuoi, which means Christmas is spent with family and Easter is spent with whomever you want.
— Marco Lori, Eating Italy 
In the spring, I like to organize a picnic with my friends at the Giardino degli Aranci, a park here in Rome. The park overlooks the city, and the view is beautiful – there's no better way to spend an afternoon!
— Francesca Bruzzese, Eating Italy
I recommend the Paladin Vineyard experience in Franciacorta, Italy. They make fine Italian sparkling wines (not Prosecco) on a little hill in northern Italy. They also have a restaurant at the winery and are a really lovely family.
— Helen Montgomery-Doyle, wine industry professional, Glass Half Full Events
The warmer weather is a perfect excuse for a cone of the city's best gelato. Gelateria Carapina (Via dei Chiavari, 37), Giolitti (Via Amerigo Vespucci, 35), Gelateria dei Gracchi (Via dei Gracchi, 272) and Gelateria Retro (Via Baldo degli Ubaldi, 118) are some of my favorites.
— Alexandra Bruzzese, Eating Italy & The American Mag columnist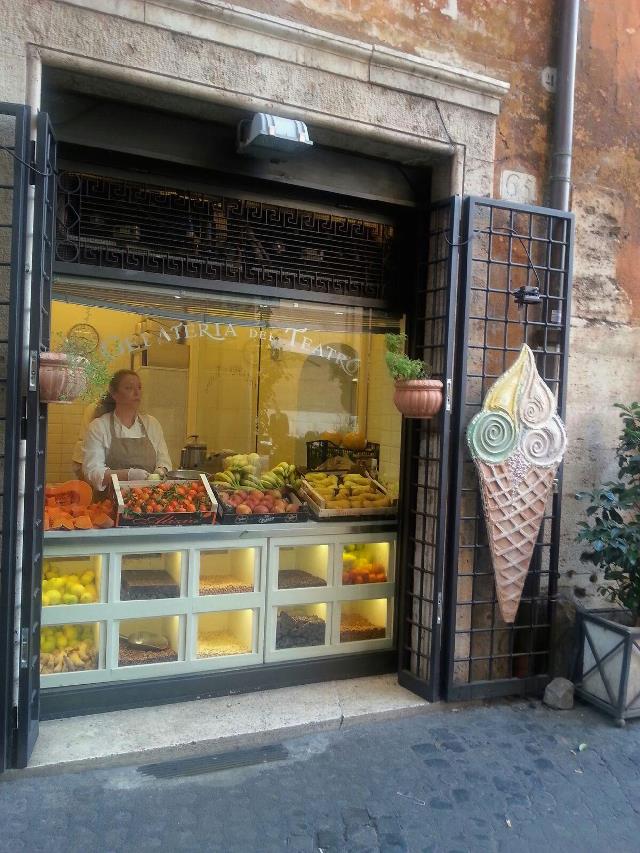 Latvia
Ala is the only place in Riga's Old Town where you can get authentic Latvian food: oven roasted garlic bread, or potato pancakes — all accompanied by an exquisite selection of Latvian beers. The problem is that the decor, the dancing, and the music are so folkish and traditional that you are sadly more likely to meet fellow tourists there than real Latvians. Still, it's a magical, Medieval sort of place — like stepping back in time!
— Janis Gutmanis, food critic, baltictimes.com
Lithuania
Lithuania may not be renowned for its French food, but the Cafe Montmartre in Vilnius boasts some of the best French food you will ever try. Its warm ambience and fine wine are the perfect retreat from the winter chill. My suggestion — the magret de canard!
— Linas Cekevicius, Vilnius correspondent, baltictimes.com
We never miss Kaziukas Fair in Vilnius (the first weekend of March). This is the best spring event to familiarize yourself with Lithuanian traditions, crafts and try some lovely food: smoked fish, dried sausage (skilandis), bagels, poppy-seed cake, and honey mushrooms. In May, all professional and amateur musicians of rock, classical, jazz, avant-garde and folklore flood into the streets, yards, parks and squares of Vilnius for International Street Musician's Day. Lovers of jazz have to come to Kaunas Jazz Festival. We strongly advise you to visit Senoji Kibinine restaurant for the best KIBINAI (a traditional karaims dish). We always enjoy Berneliu uzeiga, sitting on wooden benches, eating from pottery bowls and trying Lithuanian dishes and drinks: cepelinai (potato dumplings), potato pancakes, cold beetroot soup, kvass, and Lithuanian beer.
— Lithuanian Tourism Office in the UK, Lithuania.travel
Luxembourg
When the spring sun is out in Luxembourg after the long winter months, nothing beats a walk through the picturesque historic center, from the Corniche down to the Grund. Stop for a glass of wine at a restaurant or bar terrace, watch the locals go about their daily business, let the sun tickle your face, and stop for a moment of calm.
— Cordula Schnuer, journalist
Hiking through the beautiful green regions of Luxembourg is a must in spring. Through breathtaking valleys, along medieval castles or vineyards, followed by wine tasting or a good meal made of local products.
— Sandy Rischette, Luxembourg National Tourist Board, visitluxembourg.com
I recommend strolling around Luxembourg City in spring. You can pass by the royal palace and admire the Grund views over the Abbaye de Neumunster. Stop off at The Chocolate House for a hot chocolate, Cathy Goedert's for a coffee, Lea Linster for a macaroon, Brasserie Guillaume for oysters, or local establishments for a glass of crémant – there's something for everyone.
— Geoff Thompson, The Luxembourg Chronicle, chronicle.lu
The Netherlands
Spring is the perfect time to visit the tulip fields in the Netherlands. The tulip season runs from the end of March till the middle of May, but the best time to view the fields is mid-April. One of my favorite places is the Keukenhof in Lisse.
— Jan Meeuwesen, Netherlands Tourism, netherlands-tourism.com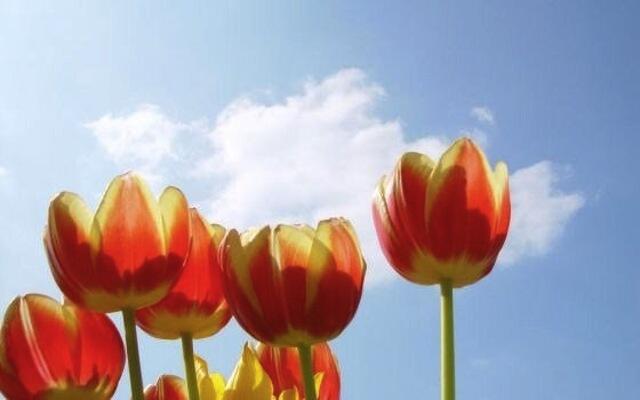 If you're planning to rent a bike while you're in Amsterdam, keep the weather in mind. Wear layers in case there's a chill in the air (or you work up a sweat) and if you suspect rain, try and wear something with a hood/hat/your hair tied up. The last thing you want is to have to cycle with one hand holding an umbrella or for your hairstyle to get ruined!
— Julia Evans, Hungry and Confused, hungryandconfused.com
If you're not an experienced cyclist, it's better to drop the idea of a bicycle city tour and go on foot instead. Amsterdam traffic in bike lanes is so crazy that you won't even be able to enjoy the views around you!
— Sonia Kolasinska, Eating Amsterdam, soniakolasinska.com

Norway
We love going to Ekebergparken to get the amazing view of Oslo and Oslo Fjord; we love the combination of calmness, beautiful nature and modern art. Walking in Gamlebyen is always a good idea; you will find many cozy, beautiful Norwegian houses sprinkled over the hills. Grønlandtorg Frukt&Grønt is where we buy all our vegetable and fruit – always fresh and cheap! When we want to eat good pizza – we always go to Mamma Pizza: the best Italian pizza in Oslo served by nice people. Don't forget to taste their amazing real Italian espresso. If you are fan of delicious, spicy Thai food, you will fall in love with Rice Bowl and Risbolle Thai Café: cheap but an absolutely delicious food experience.
— Tereza, Blogger, terezainoslo.com
Romania
Spring is the season to check out the farmers' markets in Bucharest. Go to the famous Obor market in Eastern Bucharest and get fresh lettuce, green onions, stevia, spinach, radishes, and nettles to treat yourself after the long winter. Some of this local produce can be found as early as February. For me, buying them is always a sign spring has either come or is just around the corner. As Romanians like to say, green, leafy vegetables help you "change your blood" after the lazy winter.
— Corina Chirileasa, Romania Insider, romania-insider.com
The new cheese – called caş – is available in most farmers' markets at the beginning of March. Try this flavorful, low-fat delicacy with fresh bread and scallions.
— Simion Alb, Romanian Tourist Office in North America, romaniatourism.com
Slovakia
Spend the weekend in the cozy mountain village of Zdiar in a traditional Goral chalet. Sample the local specialty, brindzova haluski (small dumplings with sheep's cheese and bacon) by the fire after a day on the slopes in the picturesque High Tatras Mountains.
— Dani Reese, Ginger Monkey Hostel, gingermonkey.eu
I fancy hitting Lomické sedlo, the highest ski slopes (2196m) in the High Tatra Mountains, for the last bit of snow of the season. Extraordinary views from above! I also admire flowers blossoming in the oldest public park in Central Europe, Sad Janka Kráľa in Bratislava it's the perfect place for a romantic picnic.
— Brano Chrenka, Slovak Tourist Board, slovakia.travel

Spain
In Spring, I eagerly look forward to an annual trip to the cider houses in the Basque Country to drink cider straight from the barrels and eat the typical cider-house meal of steak, cod omelette, walnuts and quince. The town of Astigarraga is the most famous for its cider houses, but you can find great sidrerias throughout the region.
— Christine M., Christine in Spain, christineinspain.com
Barcelona is one of my favorite places to visit in spring. I always love to go for a wander through Park Güell: it's packed full of quirky architecture and offers stunning views across the city.
— Lisa Robinson, Eating London
Madrid is full of beautiful parks that are best experienced in spring. Wrap up and enjoy a row on the boating lake in the Retiro followed by chocolate con churros in one of the park cafes, or stroll around the rural Casa de Campo with its meadows full of spring flowers and views across to the snow-sprinkled sierra.
— Fiona Govan, Editor of The Local Spain, thelocal.es
I like my food fresh, fast and cheap. For me, there is nothing better than strolling into a local market in Spain, grabbing a hot baguette, some sliced serrano ham and cheese. Slap it together and that's my meal for the day. Cheap, easy and oh so delicious!
— Scott Joseph, Travelstache, facebook.com/travelstache
If you are visiting the capital of Spain (Madrid), I suggest visiting The Arrocería Gala for a truly Spanish dining experience. Their paellas are out of this world! I also suggest trying the dessert rum. It will have you dancing Flamenco and shouting Olé like a Spaniard!
— Charles Stewart, Charles Stewart Photography, cstewartphotography.eu
Springtime is really the best time to visit Seville, Spain. The weather is usually warm and sometimes even hot. But my favorite reasons to go are Seville's spring festivals: both Semana Santa and Feria are a great way to indulge in Andalusian culture, with their opposing themes of somber and festive, both will surely show you something new and different about the city.
— Amber Paulen, current student, former expat, amberpaulen.com
The United Kingdom
Ridgeview winery in Sussex makes some of the best sparkling wine in the world, and bar Valentino in Brighton is my favorite cocktail bar ever.
— Helen Montgomery-Doyle, wine industry professional, Glass Half Full Events
For me, travel is all about the food. When I first visited London 12 years ago, there was a complete dearth of edible food, but in recent years it's become one of my favorite places to eat on the planet. Go to Borough Market and get the grilled cheese. Seriously, do it, and thank me later. Also, drink a beer on the street outside of a pub, because ya can!
— Matt Owen, Anywhere But Fargo, facebook.com/anywherebutfargo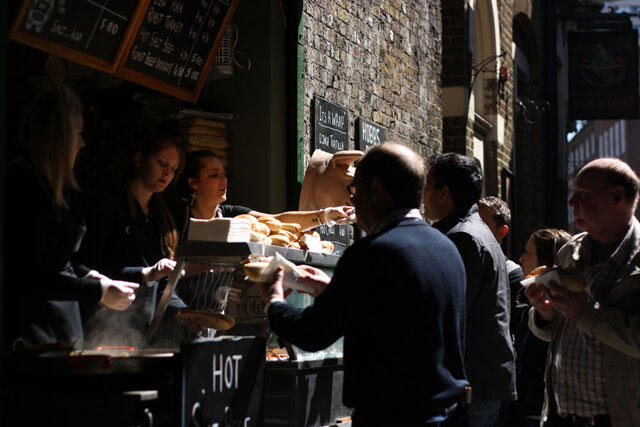 Springtime in Scotland is a great time to get outdoors. There are tons of cafes and pubs that have outdoor seating, which is the perfect way to enjoy those occasional sunny days. I personally love the North Star Café in Glasgow.
— Lani Seelinger, freelance journalist
Europe
Another tip I've learned through experience is that on May 1, many European countries celebrate May Day and a lot of national monuments and museums are closed. I went to Madrid and somehow managed to miss the Prado because it was closed!
— Elizabeth Haas, Expats.cz, expats.cz
What's your favorite springtime experience in Europe? Let us know in the comments below!