3688 Views
One of the well documented and most written-about social phenomena of the pandemic and the ensuing lockdowns has been a subconscious shift in perspectives, both individually and collectively, and altering of behaviour as a result. Many people have become more self-aware of their environmental impact as a result of the lockdowns and made a commitment to try even harder.  Travelling sustainably is one behavioural change that there is a growing consensus building around.
Travel & Environment
We, at Eating Europe, are no different. Operating in the travel / tourism sector, we have always been conscious of the huge carbon footprint that tourism and related activities leave. In fact, 8% of the world's carbon emissions are generated by tourism activities; growing on an average of 4% every year.*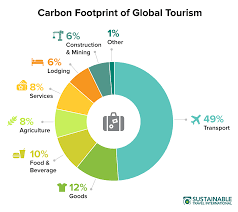 Food Tours & Sustainability
Our guided food tour business rests on two main pillars. Walking, and local food vendors / small restaurants. Almost all of our 300+ food partners are small, family-owned businesses that produce and / or source locally, only use high quality raw material suppliers, or own their own farm like Trattoria Da Enzo al 29 in Trastevere, Rome.
Another great example is Roberto and his daughters Rosella and Patrizia in Florence. Roberto (second generation owner) runs Pasticceria Buonamici, a family-run pastry-cafe, active since 1949 in the San Frediano neighborhood of Florence.
Roberto and his daughters have made a true commitment to reducing their own business' environmental impact (they own an organic-only grocery store next to their cafe, where no plastics are allowed) while also growing the reach of their impact by partnering with the 'No Cap' association that guarantees that agricultural workers in food production are not exploited.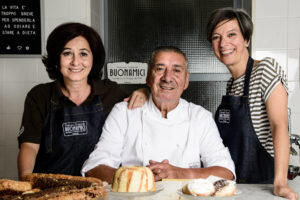 Meet Saltee Suncare
At the end of last year, taking the inspiration from the Buonamici Family, we have started thinking about how we can further our positive impact. While looking for like-minded travel business partners that we can introduce to our own community, which focus on excellence in customer delight and have an active focus on sustainability.
We were lucky to find the co-founders Patrick, Sam and their team at Saltee, who produce and sell suncare products that are vegan-friendly and cruelty-free, using responsibly-sourced ingredients and packaging.
Saltee is a business based on sustainable principles – they don't shout about it because they see good sustainable practice as a given in any modern consumer goods business. Sam and Patrick actually met back in 2008 on their way to establishing a joint venture (Continuum Recycling) that became the largest plastic water bottle recycling factory in the world and won numerous green business awards.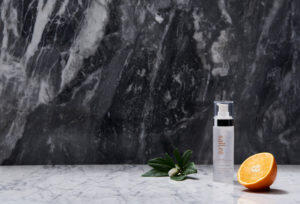 "Ingredient sourcing and formulation is really important for SPF sustainability" mentions Patrick McGuirk and "Oxybenzone has been identified as an ingredient in some suncreams that can harm coral reefs." It has been shown to exacerbate and accelerate coral bleaching. This ingredient was the primary focus of a recent ban on certain suncreams by the authorities in Hawaii. Saltee products do not contain Oxybenzone and none of their products ever will, according to the co-founders.
In creating the Saltee collection they have worked to these ethical and sustainability principles in their whole supply chain. Indeed, they have registered on the industry leading SEDEX programme that reviews and audits the standards of consumer businesses.
We are proud and excited to partner with Saltee and introduce their products and sustainability initiatives to our Eating Europe community.
To celebrate and increase the awareness that we can generate together with your help, we are giving away an exclusive travel prize set, consisting of both companies' products. (see here for details) 
Exclusive to friends of Eating Europe;
All Saltee products are 20% off when you use the coupon code EAT20 at the checkout. (excluding 'Saltee collections')